They say children are like sponges – they take up everything they see or hear. Parenting is hard because of the many responsibilities and tasks, but also because of the raising part. Raising a child remains the greatest life challenge of all.
Working from 9 to 5 and raising a child, simultaneously is unimaginable for many. However, there are strong women who manage to do both – have a full time job and raise a kid.
Briefly, being a working mother consists of a lot of multi-tasking, numerous job tensions and regular lack of sleep.
How to make all of this happen? Follow the following pieces of advice to be a perfect mother for your kid.
Instead of leaving your children with nannies, try to spend more time with them during your free time.
Spending time with them during weekends will make them happier than you could imagine – and so would you! It's crucial to have a bond with your child in order for them to trust you.
Encourage your children to choose their own activities. Allow them to play that game that they love, no matter how pointless it seems to you. They want to paint or bake?
Do it together! They will remember those happy moments spent with you doing their favorite activities. In addition, you'll learn more about your child's preferences and you'll see what are their talents.
Games aren't only those that are played outdoors. Every mother should encourage her child to interact with others as much as possible. Socialization plays an important role in the development of a child.
Thus, social games with other parents and children are a great way for you to spend time with them while they socialize.
Brain games are another thing that helps in the development. Puzzles are useful to enhance the cognitive development of children.
Cook something healthy and unusual with your children
Food experimentation is interesting by itself, but imagine experimenting when cooking with your kids. Cooking interesting meals with and for your children will motivate them to eat healthier.
Don't have any ideas? Luckily, we live in an era where we can find the answer of every question in a less than a minute.
Search the web for some exotic recipes, buy the ingredients and start cooking! You will have fun and there will be a tasty meal waiting for you afterwards.
Vacations are always fun, but family vacations are the best! It's these vacations that we remember after decades. Those happy moments that you've lived with your family have a special place in your heart, don't they?
Make that happen for you children, as well! Let them create their own happy memories that they will remember for decades afterwards. You know you will get extra points if you let your children choose the destination.
.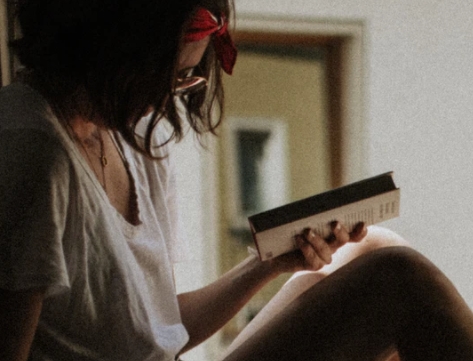 A professional writer with over a decade of incessant writing skills. Her topics of interest and expertise range from health, nutrition and psychology.