Speaking of women empowerment, a woman who could easily be called a role model for many women around the world is surely Esther Afua Ocloo, also known as Auntie Ocloo.
Google Doodle has decided to feature a doodle in honor of Esther Afua Ocloo. April 18, 2017 is the date which signifies what would be Esther's 98th birthday, if she were alive.
Why is Auntie Ocloo so important for the world to know?
Back in the 1930s, Esther Afua Ocloo started her entrepreneurial career as a teenager with less than a dollar she got as a gift. With the money she had, she bought firewood, sugar, oranges, and used jam jars to make 12 jars of marmalade, which she sold for profit.
From there, her entrepreneurial career started growing to such an extent that she became one of Ghana's leading entrepreneurs and one of the women who played a great role in women's economic development.
But the way up was not easy for Esther. Besides the ridicule she received from her classmates, the effort she had to put in the making of the marmalade was not an easy task. She put the profits she made back into the business and eventually, success was on her side.
She later won a contract to entirely supply her old high school with marmalade and was also asked to start making orange juice from the orange trees that grew on school grounds.
Six years later, she managed to get a contract to supply juice to the military. However, she lacked the funds to create such amounts of juice and even though she had no collateral, she managed to persuade a bank to give her a loan on the basis of the contract.
The result of this contract was her company, Nkulenu Industries.
With the money she made, she went on to study food technology, preservation, nutrition and agriculture in Bristol University, Long Ashton Research Station, UK. There she also learned leather work and lampshade-making and she brought her knowledge back to Ghana with hopes to empower the rural women there.
She wanted to empower women.
Besides running her own company, Esther Afua Ocloo started a program on a farm which was designed to train women in agriculture, preparing and preserving food products, and making handicrafts.
She believed that every woman should be able to take care of their financial needs as much as they could and she was doing everything to make this idea a reality for many women.
In fact, she tried to teach these women everything she knew about starting and running a business. Her impact was so big that in 1975 she was invited to the first U.N. Conference on Women.
Her wish to empower women was so great that, knowing from her own experience with bank loans, she helped found and became Chairwoman of the Board of Directors of Women's World Banking in 1979.
The purpose of the global non-profit Women's World Banking has since been to empower low-income women by providing them funds to start their own micro businesses.
Auntie Ocloo was happy to know that women thrived
Even if this meant that the same women she taught and trained wanted to compete against her, Esther's reply to this idea was that her goal was to help her fellow women. She believed that if they made better marmalade than her, she deserved the competition.
Esther Afua Ocloo died on February 8, 2002 in Accra, Ghana – where she started her inspiring journey. She died at the age of 83.
Today, Google Doodle honors her what-was-to-be 98th birthday with an illustration which shows her helping out fellow women by teaching them the crafts and skills they needed to become financially independent.
Share the inspiration!
Sources:
The New York Times
Google Doodles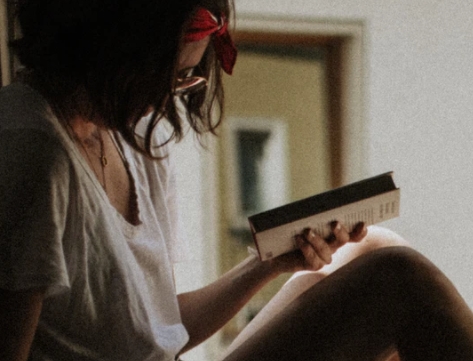 A professional writer with over a decade of incessant writing skills. Her topics of interest and expertise range from health, nutrition and psychology.