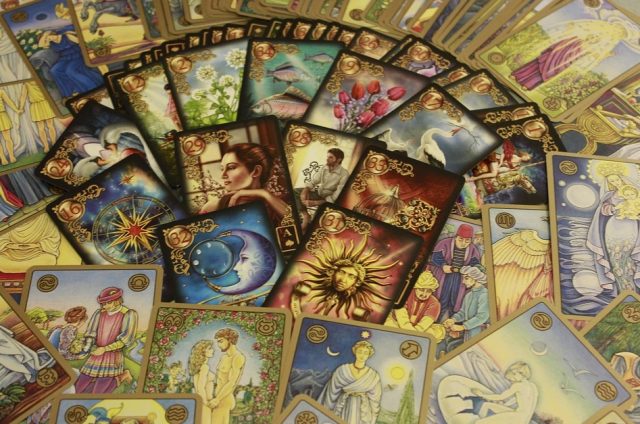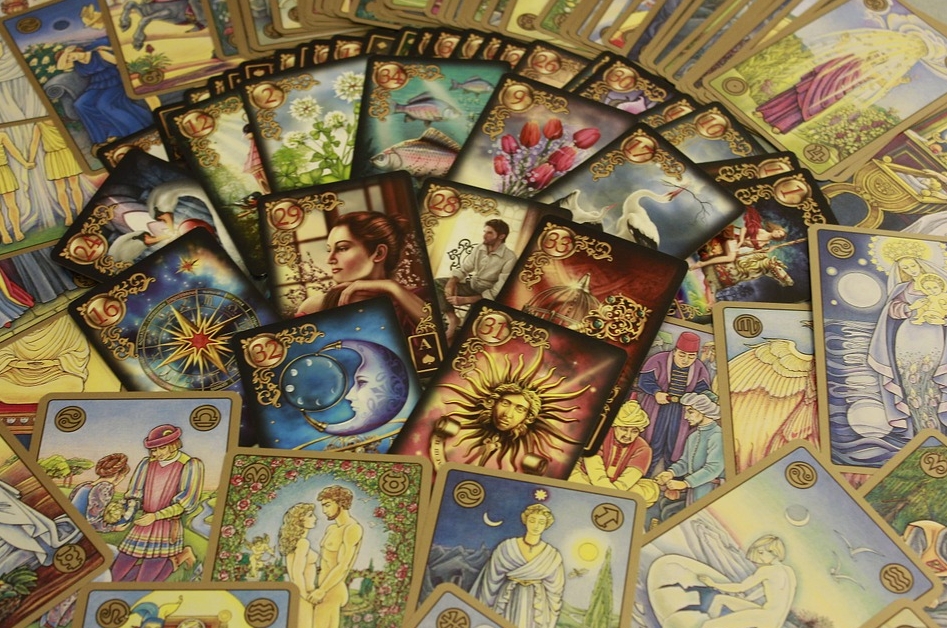 While each tarot card is important when it comes up in a reading, there are some cards which are particularly awesome when they come up in your love and relationship tarot reading.
These are not the only good cards to come up in your reading, but when they do show up, they're amazing news!
Four of Wands
The Four of Wands is awesome news in your love tarot reading! It speaks about stability, continuity, and commitment. It's a celebration of the harvest, after putting in all that hard work throughout the season.
Some readers see it as a specific engagement card, because it's so commitment-centered.
This card can also talk about a long-lasting and durable connection like a friendship turning into something of a more romantic nature, for instance. It might herald childhood friends coming back into your life as more than friends, or it can be a sign that a significant other from your past might return into your life as a more official type of connection.
One thing is for sure, the Four of Wands speaks about things being on the up and up.
Two of Cups
Love is in the air when the Two of Cups comes up. It can speak about meeting or interacting with a new crush, you or someone getting a crush pretty soon or at the very least finding out about it.
Keep in mind this card is more about the lovey-dovey feeling than actual progress in the connection towards higher levels of commitment, though. It might also talk about having a hot and heavy affair with someone, for instance.
It's a card that talks about emotional ties in a romantic connection that's just starting, but it can also be an illicit or secret type of bond that gives you the butterflies.
Ten of Cups
With the Ten of Cups, the crush of the Two turns into the fulfillment of your romantic desires! This card talks about experiencing an intense and committed love connection with someone.
It can herald more initial steps of becoming an official couple, like moving in together, getting engaged, setting the wedding date or even having the wedding itself. If you're separated from someone you love and would like to get back, it's great news that they most likely feel the same way and are going to approach you or be open towards being approached about that reconciliation and moving on to a higher degree of commitment.
Getting into some casual connection or friends with benefits type of connection is not going to be heralded by this card. The Ten of Cups is all about serious, official, and committed connections.
Some readers see it as the happily ever after story ending that includes the family, the white picket fence home, the joy and happiness of a happy family home. Many if not most readers see this card as the wedding or getting/giving the ring card in the deck.
Ten of Pentacles
For other readers, the true happily ever after ending is the Ten of Pentacles. It includes the joy and happiness of the Ten of Cups, with the added bonus of material wealth and happiness and generational connections.
The Ten of Pentacles can also talk about getting to meet the family, so either you're likely to meet your better half's merry bunch, or they're going to meet yours. It's not just meeting them, but vibing with them as well. It can talk about getting the family's blessing when it comes to moving on to the next significant step in your relationship.
It can also talk about pregnancies or a family expansion through other means, like adoption.
The Empress
Getting the Empress card in a love reading is wonderful news! It talks about pampering, abundance, blossoming, and plentiful blessings. It's particularly good news if you or your better half are going through any fertility treatments or trying to get pregnant or adopt.
As a card that represents Divine Feminine Energy, it can also be the sign that you're about to connect or become involved with a soul mate or twin flame, a Divine Counterpart.
When your Divine Feminine Energy is awakening, it can also mean you'll go through a spiritual state of balancing and reaching bliss through feeling infinitely blessed.
You may also be on the way towards a Kundalini Awakening, so brace yourself for an intense and exciting ride!
The Sun
Getting the Sun card in your love reading is amazing news, regardless of what stage of the connection or interaction you're at. It speaks about joy, happiness, fulfillment.
If you've also gotten the Moon card by any chance in the same reading, it's wonderful news. The Sun and the Moon together talk about a Divine Counterpart connection coming online and manifesting into your human experience.
But the Sun is amazing news all on its own. It talks about that feeling of fulfillment and beatitude you get when you finally achieve the goals you had for your love life. Depending on your particular situation, it can mean reconciliation, moving in together, wedding proposal, actual wedding, pregnancy, giving birth, adopting and so on.
In short
When any of these cards show up for you in a love or relationship tarot reading, it's wonderful news for your romantic, marital, and familial future. If you're getting more than one of them showing up, that's all the better!
If neither of these cards shows up in your reading, don't despair. Tarot cards have a language of their own, and based on the intuition of your reader, they are able to convey some messages even without the specific card or cards coming up.
So getting these cards is awesome news, but not getting them is not terrible news at all. When it comes to tarot, it's not so much about the obvious things like particular cards showing up as it is about messages from spirit being conveyed.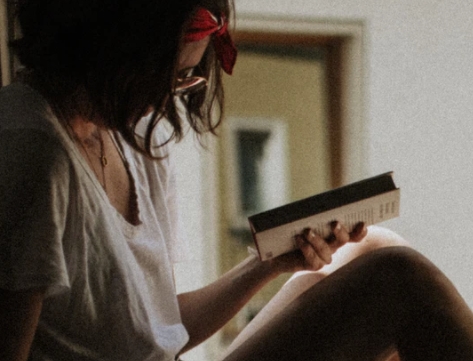 A professional writer with over a decade of incessant writing skills. Her topics of interest and expertise range from health, nutrition and psychology.