Punta Mita is a Mexican destination that is rarely considered by tourists. This is simply because of the fact that it is not that advertised. In fact, so many tourists just stumble upon it by mistake, as they drive around the coast of Riviera Nayarit. As soon as you see the pineapple juice vendors, the beach and the scenery, you love your decision. There is a pretty good possibility that you will never find anyone that will say Punta Mita was not a tremendous destination for their vacation.
What is interesting is that there are many celebrities that regularly enjoy their Punta Mita vacation. This is rare since many follow celebrities like Demi Moore and Orlando Bloom. Even so, not much is known about the actual destination. Punta Mita is quite renowned in some circles because of the luxury resorts that are present there. Occasional meetings with famous people did not stop from the city maintaining its authentic, small atmosphere as a cozy fishing village.
We simply cannot deny the fact that there are numerous sleepy fishing villages and stunning beaches all around the world. However, Punta de Mita is boosting some characteristics that are basically guaranteed to charm visitors. You will love the experience.
There are different reasons why you may want to visit Punta Mita. However, some are much more interesting than other. Let's just think about some of those that you are definitely going to appreciate and want to learn more about. Just be sure that you also conduct your very own research since brand new opportunities pop up every single year.
Humpback Whales
After you spend some time in Punta Mita it is almost a certainty that someone is going to tell you about the possibility of going on a whale watching guided tour. From the port at Punta de Mita there are various boats that head out in order to witness migrating humpback whales. This is possible between the months of December and March.
Most of the tours are small. After leaving the pier it does not take a long time to see whales that are just jumping out of waters in front of the boat. These huge mammals just keep appearing around boats since they are not at all afraid. They are actually used to people.
If you are lucky, you can end up seeing an entire family of lovely humpback whales swimming in the ocean. This is a truly humbling moment in life. Just one of these can easily flip a boat but every single humpback whale you see will be gentle. They just swim alongside boats and enjoy the attention until they decide it is time to move away. This experience is simply something you will always remember.
The Area Around Punta Mita
Punta de Mita is a great travel destination for those that need luxury accommodation and that want to see the lovely whales. However, this is just the start since many possible activities can be considered. People can relax on beaches or be a part of different adventure activities. Some of the great hotspots that have to be recommended include:
Sayulita – This town is around 15 minutes away from Punta Mita. It is recognized for the surfing that is available but there are different water activities you can enjoy. This includes bar hopping, shopping and

paddle boarding. There is even a beautiful farmer's market that is held there once per week. If you go past

Sayuilta

for another 15 minutes, San Pancho is reached. Obviously, you can just go straight to San Pancho if this is your wish.

Puerto Vallarta – Head towards the south for around 1 hour and you will reach Puerto Vallarta, which is a huge tourist hub. This is also where an international airport is and where you will most likely land. You will appreciate the drive that you enjoy as you leave the airport since it takes you right along the coastline. The views of Bay of Banderas are simply wonderful. Be sure to take out your digital camera and take as many pictures as you may want to.
Marietas Islands – This is a group of islands that are uninhabited. You just need to travel for fifteen minutes from the coast and you reach them. Such islands feature a lot of marine life. This is why snorkelers and scuba divers often travel to the Marietas Islands. In addition, numerous birds are present, including the beautiful Blue Footed Booby. Bird watchers are going to feel as if they found a small part of paradise.
Final Thoughts
Punta de Mita is definitely an undervalued travel destination, one that you rarely see listed as a travel hotspot but one that you surely want to consider for a future visit. Some of the things that people always mention as they talk about the resort town include surfing competitions, sea turtles, fantastic sunsets, guacamole, local culture, tequila festivals and arts festivals. This is just a taste of what can appear.
On the whole, Punta de Mita is a Mexican travel destination that is gaining popularity and that might not be such a well-kept secret in the future. You need to be patient and you need to learn all that you can about the experiences you could enjoy. Have patience and see what rentals you can consider. There is a pretty good possibility that you are going to keep coming back after your initial visit.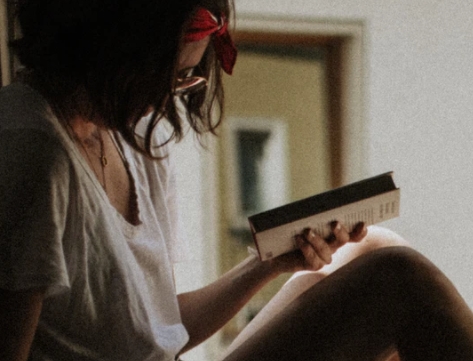 A professional writer with over a decade of incessant writing skills. Her topics of interest and expertise range from health, nutrition and psychology.