Steve Greig is no ordinary lover of animals. There may be a lot of animal lovers, but this man is absolutely the salt of the earth. Months after his dog died, he just couldn't recover and had to do something about it. He immediately thought about having another dog and save his life, in other words, to adopt it.
Not only did he decide to adopt a dog, but also he opted for a senior dog at his local shelter in Denver, Colorado. These dogs are not likeable and not so many people would agree to take them home.
Right now, Steve Greig is a proud dad of 10 adopted shelter dogs, which can be seen through cute Instagram posts of pictures approved by 478k followers. So, what does an ordinary day in the life of Steve look like?
He wakes at dawn, at around 5am because he has to prepare breakfast for his big dog family. All of his "kids" eat a different diet. He also has daily or weekly vet appointments as well as walks in the park.
He admits that his favorite time of the day is when he cuddles with his dogs. Steve reveals something very interesting about them – he says they know who they really are, because they have reached that stage of life.
Therefore, he developed a lifelong relationship with them. What is the most interesting about this man's life is the fact that he also owns a pig (named Bikini), two ducks, pigeons, cats, and a few chickens. What is more, he intends to adopt several more senior dogs when he has more room in his apartment. Love knows no limit.

"A month or two went by and I still felt so horrible about it"
"I decided that the only way I would feel better was if something good happened that probably wouldn't have happened if he had not died"
"So (I adopted) a 12-year-old Chihuahua with a heart murmur and four bad knees"
"…And that was just the beginning of all the animals"
"A normal day for me is getting up at 5 a.m. in the morning and making breakfast for all of them"
"Which, you know, there's 10 (dogs) and most of them have different diets"
Steve is a dedicated parent and he gives medications to the dogs who need it on a daily basis.
He also comes back from work earlier, usually at lunchtime to entertain his dogs and walk them outside.
In that way, they can be happy and satisfied while he is not at home and have time for themselves.

"I grew up with a lot of pets"

"They pretty much always let me have whatever I wanted as long as I could take care of it"
"It's just fulfilling knowing that these guys are happy and loved and well-taken care of"
"It makes my days worthwhile"
.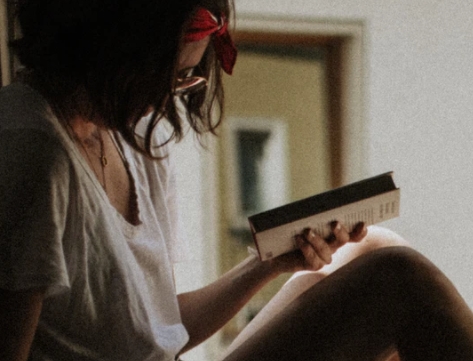 A professional writer with over a decade of incessant writing skills. Her topics of interest and expertise range from health, nutrition and psychology.