After all that junk food, exposure to polluted air and water, toxic chemicals in personal care and cleaning products, your body needs a break and a detox as well, don't you think so? Some of us are not even aware of the high toxic content our bodies have to deal with on a daily basis and therefore do not know where all their problems come from. Try best insulated water bottle.
However, you do not have to do something over the top to eliminate all the toxicity from your body; you just need to try a natural approach. Instead of spending tons of money on some spa treatments, you can save your money and read this article to get the right information. This is for all those who feel that they should give their body some rest and help it breathe freely again. This homemade detox spa will definitely purify and heal you. For optimal results, you should prepare the homemade detox spa once a week and enjoy in it for 20 minutes.
Benefits of the Detox Spa
Our homemade detox spa will provide you with the following benefits:
It relieves the pain into your muscles and joints

It helps with arthritis

It will lower the level of stress

Helps with insomnia

Helps with diabetes

Helps you cut some extra fat

Rejuvenates

Detoxifies

Keeps your concentration level high

Helps with digestion problems

Hydrates your whole body
What you need?
–A cup of Epsom or sea salt (the magnesium in sea salt will keep your skin moisturized, and it also has antimicrobial properties which fight all bacteria)
– Half a cup of baking soda (it works best for exfoliating your skin, easing any yeast infections and making your skin smooth)
-10 drops of an essential oil by your choice, and here are our suggestions and every single time you prepare your spa, you can choose a different one, according to the right purpose at the moment:
Lavender- It has a calming and relaxing effect
Grapefruit– Whenever you feel tired, this oil will uplift you
Peppermint– Use it whenever you have fatigue
Cedar Wood– If you feel down and depressed, this is the best choice for you
Chamomile and Rosemary– Both have a soothing effect and will relieve your headache
How to prepare the homemade detox spa?
Fill your bath with hot water and add the ingredients. The hot water will melt and mix the salt, baking soda and essential oil all together, so you should wait a couple of minutes before getting in the bath. It is also optional to cleanse your body with a loofah to get rid of any dead skin, to have a better detox effect. You should lay in the bath for approximately 20 minutes, while having your lights dimmed and listening to some relaxing music, which will also add to the enjoyable atmosphere. After the homemade detox spa, take a shower with lukewarm water.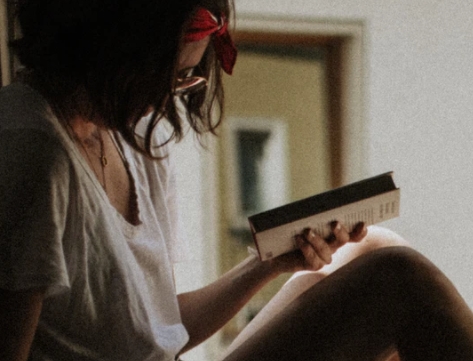 A professional writer with over a decade of incessant writing skills. Her topics of interest and expertise range from health, nutrition and psychology.