We're daily exposed to negative news to the extent that when something like this happens, it is difficult for it not to make your day happier.
A homeless man from Tallahassee, Florida, was told at a job interview at McDonald's that he could get hired if he appeared at the restaurant freshly shaven. So, to prepare for the interview, Phil managed to buy a razor, but he realized that it was broken.
Policeman Tony Carlson noticed Phil struggling with the razor in a petrol station and offered to shave off the rest of his beard.
What a great act of kindness, right?
Well, Phil's story doesn't end here.
Namely, Phil was offered the position at McDonald's, but there was still one little thing preventing him from getting the job – he didn't have a social security card or a government ID.
Fortunately, as Phil's story went viral on social media, it caught US Senator Marco Rubio's attention, and his office contacted police officer Carlson and told him that they'd help Phil with the paperwork.
In his Facebook post, Carlson said:
"I then told Phil I had good news about that and told him I had been contacted by Senator Marco Rubio's office here in town. They stated they had also seen the story and wanted to help Phil get his ID and Social Security card. I told Phil when I got to work on Thursday I would print out the paperwork they emailed to me and bring it by for Phil to fill out."
So, as you guessed it, once Phil successfully did everything he had to do so as to get the job at McDonald's, he began performing his janitorial job at the restaurant.
What's more, Raphael Vasquez, the owner of McDonald's, also said that if Phil stays at the company for 90 days, at least, working 15 hours a week, he will have the opportunity to qualify for the restaurant's Archways to Opportunity program.
This program can help Phil gain a high school diploma, tuition for college, and even the chance to start a career.
Indeed, this story is proof that little, seemingly unimportant things can make a great change in the world around us.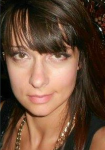 Riley Cooper is a professional writer who writes informative and creative articles on topics related to various fields of study. Written with love and enthusiasm, her articles inspire readers to broaden their knowledge of the world, think and get ready to act. If you have a general question or comment please fill out the form and we will get back to you as soon as possible https://curiousmindmagazine.com/contact-us/