While there are plenty of advantages to fame, there are plenty of disadvantages as well. It can be much harder to protect your identity once you become famous. Privacy is one factor to maintaining your reputation, both online and off. Here are some ways that celebrities protect their private information.
Using Prevention Services
When you hear about celebrity hacks and other data breaches, the common source is an online account. This could stem from a cloud service, an e-mail provider, or a social media account. Most of these attacks are preventable with the use of cyber attack prevention services. Some of these services include the following:
Backup and Disaster Recovery

Cybersecurity Policy Development

IT Security & Monitoring

Penetration Testing
Some of these services may even provide a VPN for free. Celebrities invest thousands of dollars in these services to ensure their information is protected. Even with these services in place, celebrities have to follow the right practices.
The same privacy applies to every person. While your private photos may never go viral, it can have a negative effect on your personal and professional life.
Creating Strong Passwords
Celebrities use their phones to access e-mail and social media accounts. It's more important than ever for celebrities to keep up with their fans on social media. Some or all of this information could be used by hackers who are looking to sell photos to the tabloids or post them to a public website. It's important for everyone to create strong passwords to prevent this from happening.
Avoid using birthdays, family members, pet names, and other personal information that could lead others to find out more about you. Choose something that's unexpected of you and contains lowercase letters, uppercase letters, numbers, and symbols to deter hackers. Most celebrities use a password tool manager that allows them to create strong passwords in a snap without having to remember them since they lead busy lives.
Stop People-Search Companies
People-search companies are notorious for sharing too much information about people. These companies compile all of your private information into a complete profile, for a free or low cost. These profiles are often used by hackers who want to get into your account because they include answers to common security questions.
Celebrities are prone to threats from paparazzi and stalkers since it's easy to find where they live. That's why it's important for celebrities to use a VPN for free when surfing the internet in the city and public places where criminals lurk.
It's nearly impossible to opt out of a people-search site. It requires an invasive and detailed process. There are plenty of articles on the internet that provide a complete and thorough removal process.
Practice Information Sharing Discipline
When a celebrity's star rises overnight, they have to be stricter about sharing their personal information. But this is a common practice that should be followed by everyone. While it's common for celebrities to have contact information that's accessed by agents, assistants, and managers, that information doesn't need to be readily available on the internet.
Keeping their information private puts a layer between them and those who are trying to find out their whereabouts, such as obsessed fans, paparazzi, or stalkers. It also prevents gossip from spreading and ruining their reputation. For the rest of us, it's best to avoid putting too much personal information on your social media accounts. For example, you shouldn't list your address or phone number.
Handling Photos Taken Without Permission
A common problem for most celebrities is photos being taken without their consent. When it comes to the distribution of photos, laws vary from state to state, and there's no way to charge someone for photos that were taken in public. That's why the paparazzi never gets reprimanded for imposing on celebrities.
It's important to be especially cautious about your personal life. You don't want to end up in situations where there are cameras around. That can also involve staying out of the public eye as much as possible. If you're ever faced with the spread of photos, there are steps you can take to resolve this problem.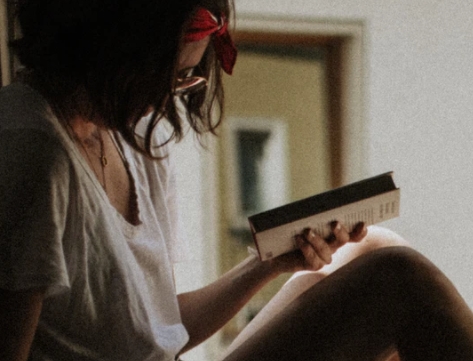 A professional writer with over a decade of incessant writing skills. Her topics of interest and expertise range from health, nutrition and psychology.