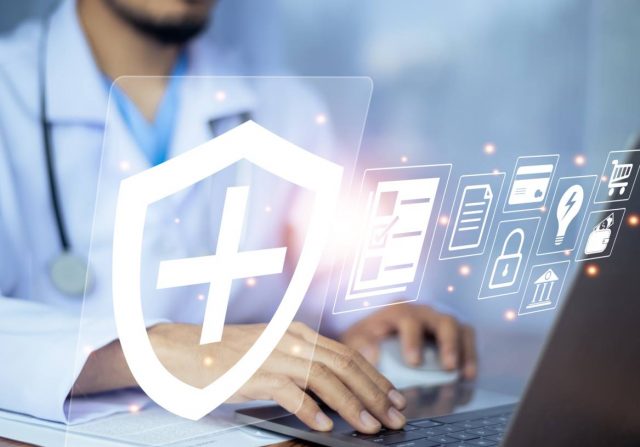 Credentials are a crucial ingredient that gives any medical institution its credibility. Through verification, you can demonstrate to patients that your staff is top-notch and qualified to provide specific services. The same credentialing is also important for payors and regulatory bodies as it ensures that everything's done by the book.
Unfortunately, due to its complexity, verifying credentials is one of the most vexing administrative procedures. It's a process that takes several months to execute, during which the company is responsible for paying wages to its future employees. Even worse, until you finish everything, the new staff isn't allowed to step into the office.
To alleviate these issues, medical providers are turning more and more to advanced software and delegated credentialing. Outsourcing this procedure is not only smart but also very efficient. In this article, we'll explain why modern technology and external credentialing providers are so important for medical institutions and how to maximize them.
Modern technology in credentialing
Back in the day, credentialing involved a lot of paperwork. The employees in charge would phone colleges, previous patients, and regulatory bodies to ensure a practitioner's documents were in order. Besides taking too much time, the process also led to numerous mistakes. With advanced software and systems, medical institutions can now circumvent annoying problems that took so much of their time.
Digital credential verification is heavily reliant on SaaS solutions, AI technology, and blockchains. By accessing universal databases, the staff can rest assured all data is legit and up-to-date. This alone would eliminate numerous errors that would force you to backtrack.
Digital credentialing basics
Truth be told, there's only a handful of medical organizations that rely on the old, analog credentialing verification. This system might work for smaller clinics with just a few employees, but it's completely obsolete if you're a large hospital with a high employee turnover.
By implementing digital solutions, medical providers can enjoy the benefits of safe and quick credentialing. Furthermore, this would allow you to store all data in digital form in a single dashboard. Files can easily be shared with third-party entities, such as regulatory bodies, which can use them to put their stamp of approval.
AI in credentialing
Like many other industries, the medical profession is becoming more and more reliant on artificial intelligence. The technology is vital when handling large databases and retrieving crucial data for your company. You can easily access future employees' work history, training, education, and ongoing lawsuits.
Among others, AI can spot any fraud while simultaneously protecting your data. If there are any inconsistencies in reporting, this technology can warn the users and mark them with a red flag.
Blockchain in credentialing
Similar to AI, blockchain is leaving its mark on the credentialing process. The tech can store recordings of past transactions in their original form, making it a type of financial ledger. Furthermore, with blockchain technology, you can achieve higher data decentralization, ensuring all your data can easily be accessed from various points.
Now, employers and credentialing bodies can access the data from the comfort of their respective offices without having to rely on intermediaries. Like artificial intelligence, blockchain technology is crucial for stopping fraud as it prevents tinkering with data.
Outsourced credentialing
As mentioned, large and medium-sized medical organizations have no problem hiring external credentialing companies to help them out. Given its complexity, the process takes so many resources from medical institutions, most of which are ill-equipped to tackle the issue. In many cases, in-house credentialing is done by medical experts, not administrative staff, which affects the overall service quality.
When you delegate credentialing, you can rest assured that the task will be handled by a specialized team. As this is their main activity, they won't be distracted by any other processes. They also have the necessary software know-how that would allow them to utilize software to its maximum capacity.
In many cases, delegating outsourcing is even cheaper than creating a specialized in-house team. While you can hire a few specialists to help you out on a regular basis, the amount of micromanagement and associated costs will make it a fool's errand. So, the best way to save money and simplify the process is by simply choosing an external provider.
Introducing proactive credentialing
If you do decide to perform credentialing in-house, you'll have to tackle all sorts of things. However, that doesn't mean it's undoable. Through quick adoption and continuous learning, you can stay ahead of the latest trends and regulatory changes. Furthermore, having a proactive stance will ensure that you get the most value from your software and other related investments.
Here are a few tricks that would help you verify credentialing in-house:
To harness modern technology, you need to be a dedicated enthusiast. Learning about blockchain and digital credentialing will serve as the basis for smart tech implementation. Not only should you learn about the ways technology changes, but you also need to quickly introduce it into your workflows.
A good way to accrue knowledge and improve your credentialing process is through peer connections. The medical community is, in general, very helpful when it comes to sharing information. So, by connecting to the top experts (especially those who are into credentialing and tech), you can stay ahead of the curve.
Tracking regulatory changes
Regulatory changes are a big part of the puzzle. In the end, if there were some changes in how credentialing should be done, you're the first person that should know about it. Understanding the current laws will not only ensure that you're utilizing the optimal procedures but will also allow you to avoid potential lawsuits.
Even though practitioners aren't as involved with credentialing as their employers, their feedback should still be taken into account. They can share their insights about the entire process and their personal experience. That way, you can improve credentialing verification so that it's more effective and better-suited for your future employees.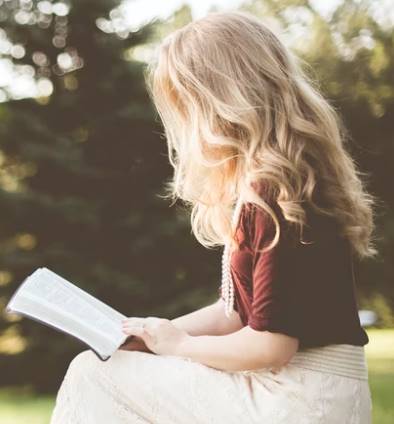 Speaks from heart, always too passionate and driven by emotions. Spins the words with kindness & sharpness, intriguing your ever-inscrutable minds.