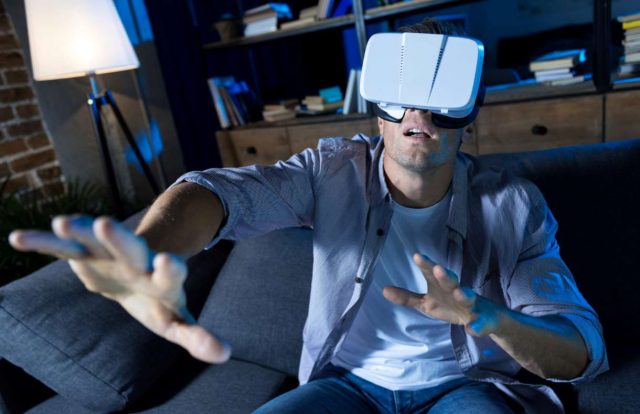 Most online casinos today, like Vulkan Vegas, are not yet in virtual reality mode. However, there are reasons to believe that it is the next big thing. In addition, many casinos are now gearing up to use this technology.
What is VR, and how does it work? More importantly, how does a VR casino work? Today, we will take a look at this new tech to help you prepare for what is about to come.
What Is VR?
VR stands for virtual reality. It is a machine that takes the form of goggles. In gaming parlance, we call it the VR headset. Once you wear this headset, there are two screens that your eyes can see. These screens make the game seem real because all the images and videos that play are three-dimensional.
In a virtual reality game mode, your eyes are tricked into an illusion that what you see is "real." In most first-person games, you can only see the 3D images or videos on the TV screen or PC monitor. In a VR game, you feel like you are "inside" the world of that game.
Like many role-playing games, you have a first-person point of view, and you can manipulate your character to move in many directions as you deem fit, the same way you do when you walk in real life.
What Is a VR Casino?
If you have played RPG games before, like Grand Theft Auto, you know that the character can walk around, enter facilities, open drawers, and even drive cars. GTA is an example of a virtual world where the player can interact with things.
The same concept applies to a VR casino. How does it work? Here is a snapshot:
You wear your VR headset;

You start the game;

You move your character in the game environment — the casino;

Using your controls, you can pick a table or game and interact with it;

Play the game.
Today, the closest that most players can experience to virtual reality is live dealer games. In a VR casino, it is a tad different because the dealers and croupiers are not real people. They are computers. In live dealer games, you are playing against real human beings who are streaming the game from a studio.
Are There VR Casinos Now?
Yes, there are, but it is a little difficult to access them. For example, PokerStars has a VR version. In this game, you must create an avatar to be able to play. You also need a special headset for it. Although it is a VR game, you cannot bet real cash on it.
SlotsMillion is another example. It is an aggregate of slot machine games. The way it works is you wear a headset, launch the game, and you will find yourself inside a casino with more than 40 slot machines. You walk around and then pick a slot machine of your choice. From here, you can play the slot. However, it is merely a computer game, not a casino. It means that you cannot bet real cash.
Currently, most VR games, even for casinos, are not even close to reality. What it means is that they are all cartoonish. Even the avatars you can make in them are cartoonish. The reason behind this is work — it takes a lot of hard work to create realistic 3D computer worlds. (1)
The Possible Future of VR
Virtual reality is coming, and there is no doubt about it. It is important to understand, however, that there are only a few companies making VR headsets right now. The most popular system today is the Oculus.
Why is this important? It is important because headsets are key components of the VR world. Without them, the game is pretty much useless. Oculus is expensive, and hardware developers must make the prices affordable if they want the masses to immerse themselves in a virtual world.
As technology improves, so will price. In the future, VR headsets will become commonplace, and when they do, we know that the casino industry will be ready. As of this time, apart from live dealer games, casino companies are investing in the VR world. Particularly, there are legitimate online casinos in VR worlds like Decentraland.
Platforms like this are called the Metaverse. It is like a big open-world city with buildings. Players can roam around, get inside the buildings, ad have fun. There are casinos in these worlds, and you can bet money in these casinos in the form of digital tokens or cryptocurrency.
Virtual reality casinos now exist, but they are not yet in the mainstream. It is costly to make a VR casino, considering that an online casino must offer many tables and games in a virtual reality casino. In this case, they have to make a "land-based casino" inside a computer game. In the future, VR will become commonplace. Game developers today, both in mainstream gaming and the casino industry, are working relentlessly to make this happen. (2)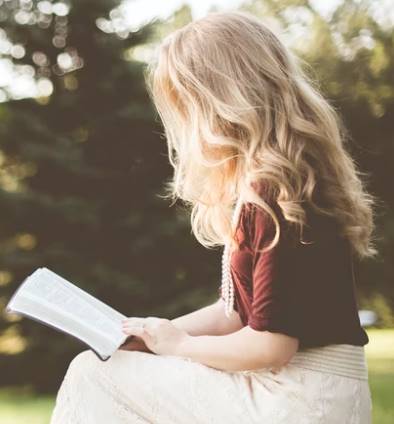 Speaks from heart, always too passionate and driven by emotions. Spins the words with kindness & sharpness, intriguing your ever-inscrutable minds.