Everyone loves the modern lifestyle of the fast-paced world. That tasty fast food, long hours of work and being consumed in the phone all signifies the contemporary lifestyle, but that's not a healthy one. You must take care before adopting such habits, and here we are telling you how this type of lifestyle can give you negative results to suffer. There are many negative effects of the unhealthy lifestyle to your health and consequences which you will get in the above-stated case, but here we are only highlighting pain related issues.
However, it is crucial to pay attention to our emotional issues such as tiredness, overexertion and to mention but a few. And one of the easiest the easiest ways to relax and have a rest are facial masks. It's important to buy Wholesale Facial Masks as that way you can use them frequently without thinking that they will end. This is the easiest way to lighten the pain of an unhealthy lifestyle.
How effects of unhealthy lifestyle lead to aching your body
The human body is meant for physical activities not only for doing internet browsing and working in an office. There are many irregularities happen in case of not doing the exercise properly and in being the comfort seeker, especially different type of body pain. Adopting new technology is not wrong by any mean, but we should limit it in order to save ourselves from the terrible results. What type of pain such a lifestyle can give.
Back pain
Among all other types of strains, this one is becoming more and more common issue nowadays. Spinal cord or backbone is meant to keep our body straight and give it a posture. But nowadays every other person is coping with back pain just due to an unhealthy lifestyle. Here an unhealthy lifestyle doesn't symbolize the food or such habits. This is mainly used for unhealthy sitting positions and using a smartphone. In such cases, people tend to keep themselves a little bend towards the screen. (1)
Bone pain
Such lifestyle can't only affect your spinal cord but also other bones and can make them give you pain. This is not enough sometimes it can provide even worst results like bending in bones in case if you keep your food a lower quality. Quality is only referring the amount of minerals, vitamins and other ingredients in your diet not the price or some special dish from any hotel. Along with your way of sitting and using phone and laptop also take care of your food. And these kind of bone pain no have any solid treatments but I can get chiropractic treatment and get 100% guaranteed relief. (2)
Joint pain
Regardless of age, this type of pain became more common than any other kind of body pain. Now not only the aged people but adults and children are suffering from this pain. In some cases, it is just because of this lifestyle, and in other cases, there are several other issues which are resulting in such pain in your body. In most cases, this is the result of lifestyle.
Conclusion
You must take care of your habits because it's your habit which can make you or can destroy you in every term whether it comes to having sound health or better career or achieving success in any area. Always use your smartphone for a limited period. Keep your position straight while working on the computer or if your work makes you sit for hours in a day. Make exercise your priority whether it rain or shine.
If you are one of those who is suffering from such pain, then you don't have to worry or be panic. Sydney chiropractic and Massage Clinic Australia can help you in coping with such illnesses and take over them. The expert physician of this clinic uses SLM and several other massage techniques which can give you positive results just in no time. Without being concerned too much about other things, you should try their message. We hope it will be life changing for you because of the expertise of doctors and the effect of their proven techniques.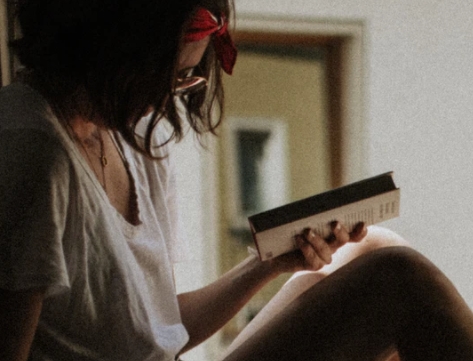 A professional writer with over a decade of incessant writing skills. Her topics of interest and expertise range from health, nutrition and psychology.