Is a Personal Panic Alarm Right For Your Family?
It is difficult to see our parents as getting older and losing the independence we saw in them when we were children. It is even harder for our parents to admit and/or want to lose the independence they have known since they were young adults.
How do we cope as the child or the senior parent? Technology has advanced so much in the last decade and is providing us with more ways than ever to maintain our independence and standard of living. There is less important in transitioning to a senior care facility as there are now technological ways to stay safe, even when we are alone.
Companies have created personal alarms that will contact family, friends and emergency vehicles right away. There are a broad range of personal panic alarms to provide basic needs or even two-way communication with an on-call dispatch service who will determine the priority of your emergency and contact ambulances or family first.
Let's look at a few different personal panic alarms and what they can do, so you have information to know if this may be right for you or loved one.
A basic pendant or wristwatch panic alarm will provide emergency notification to one or multiple family members or friends, at the lowest cost. These types of alarms do come with 24/7/365 monitoring or emergency vehicle dispatch.
This also means there are no any additional costs after the purchase of the personal panic alarm. Most of these are water resistant to allow the wearer to continue wearing while in the shower or tub. The basic alarms require the wearer to still be conscious enough to push the SOS button located on the wristwatch or pendant. The basic personal alarms also require the use of a landline phone and are limited the wearer's residence.
At a higher cost, wireless personal alarms allow you or your family member to experience the feeling of security no matter where they are. Independence is such an important part of being an adult and no one wishes to feel no longer capable of enjoying life on their own. Many wireless alarms provide 24/7/365 monitoring by on-call dispatchers and two-way communication. If you are conscious, you can speak with a representative who will then contact your family, friends or emergency vehicle needed.
Some wireless panic alarms provide fall detection. This technological advancement allows you the safety and security in knowing that even if you or your loved one is incapacitated by a fall, help is on the way and, friends and family will be notified.
With the wireless technology, GPS tracking is available and allows the dispatchers to pinpoint your location when you are unable to let them know. Help is always moments away. 24/7/365 monitoring is only available with a monthly subscription after the purchase of your wireless device. The benefit of this extra cost is the security in knowing you or your family member is taken care of, always.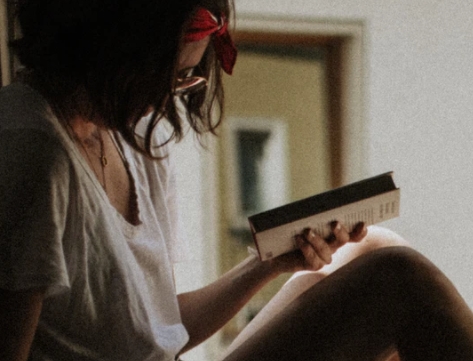 A professional writer with over a decade of incessant writing skills. Her topics of interest and expertise range from health, nutrition and psychology.