Fall has just begun, and before we know it, it'll be the holiday season, which can often bring with it lots of parties and events, sometimes including large, formal parties, depending on your job and your group of friends. While many people misunderstand introversion as meaning that introverts don't actually like social events at all, and don't enjoy parties of any kind, most introverts do prefer to socialize in smaller groups where they don't need to be introduced to lots of people at once and make small talk, and can also find the pressure of more formal parties such as black tie galas stressful.
If this sounds like you, and rather than looking forward to these annual events, you'd rather find an excuse to stay at home or just spend a peaceful evening with your friends in a less extravagant context, then you may sometimes dread these social obligations. However, if you plan ahead and focus on the right aspects of the occasion, it can easily be possible to enjoy the party just as much as the social butterflies. Here are some tips:
Choose Something to Wear That Makes You Feel Great
One of the best things about formal events is that you can dress up and look your best, and it can be quite satisfying to see all the people you see every day at work, or in other ordinary situations when you're feeling like you look a lot more special. Christmas parties can give you an excuse to wear the most glamorous clothes, and so you can have a lot of fun choosing a dress for the occasion, trying on stuff you wouldn't normally have an excuse to wear and even taking inspiration from red carpet fashion.
Whether you're interested in fashion in general or just want to enjoy yourself and feel good at the party, shopping for a look for the event can be enjoyable, and of course, it's also something you can do online if you don't feel like dealing with the stores in the run-up to the holidays!
Check out Jovani, who have an amazing range of stunning evening dresses and formal gowns perfect for black tie parties and glamorous work events. If you want to, you can even go for something that really fits the Christmas mood, like velvet green dresses. For instance, there's these Jovani velvet green dresses that can give you a glamorous look that is seasonal and classy, and just putting on a gorgeous dress like one of these will have you feeling positive and ready to have fun!
Get the Mingling Out of the Way Early
If you find chatting with people you don't know very well or have just met stressful or exhausting, but are obligated to do it because of the party having a networking element, then it's a good idea to do this early when everyone is first arriving and having drinks. This lets you do the rounds while your social energy levels are at their highest, and will mean you can spend the later parts of the evening, when you may be less energized and have a lower tolerance for small talk and introductions, with the people you know best or the person you brought as your date or guest, allowing you to enjoy a more intimate celebration.
Look Forward to Some of the Features of the Party
Rather than feeling stressed in the run-up to the party about all of the social interactions you imagine you'll be forced to tolerate, instead think about the bits of the party you will enjoy the most. Will there be a really entertaining after-dinner speaker? Will there be a delicious meal? Are there going to be any exciting announcements, or things like industry awards given out, which can be interesting and fun?
Even if you are only looking forward to the dessert, or the champagne, or the funny speeches, having something in your mind that you know you're going to like at the occasion and thinking about that instead of the aspects you don't think you'll like so much, can help you talk yourself into actually feeling positive and excited about going. It can also make you feel more like joining in conversations with others who seem to be looking forward to the party, rather than feeling left out for not being as hyped for it as they are.
Social occasions can take more work to enjoy for introverted people, but it is definitely possible to have a lot of fun at a formal event and also to spend the run-up to it looking forward to it rather than wishing that you didn't have to go! Why not try some of these ideas for your big holiday events this year?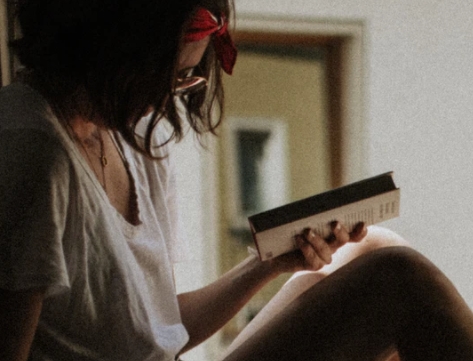 A professional writer with over a decade of incessant writing skills. Her topics of interest and expertise range from health, nutrition and psychology.