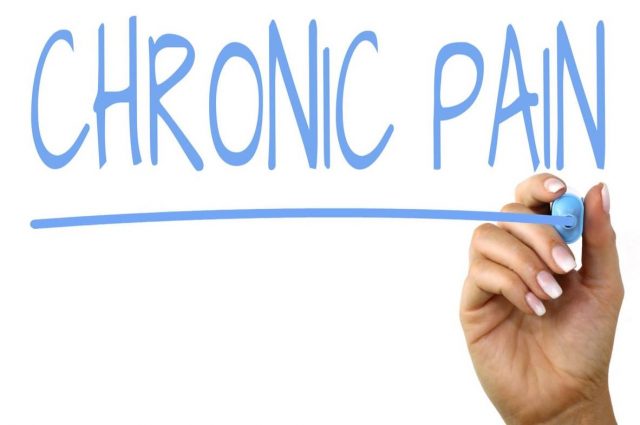 If you are living with chronic pain, you should click here to learn some tips that can help when it comes to coping with the pain.
If you're one of the 50 million Americans suffering from chronic pain, you know how debilitating it can be. Constant pain affects every facet of your life from your relationships to your physical and mental health to your career.
The good news is that there are things you can do to make living with chronic pain much more manageable.
Learning how to cope with chronic pain can be a challenge. It may require some trial and error to find what method works best for you. The challenge will be worth it in the end when you've found a strategy that helps.
Keep reading to discover our seven favorite methods for dealing with chronic pain.
Try Meditation
Deep breathing techniques and meditation can be handy tools to have in your back pocket when your pain flares up. Both breathing deeply and meditating can cause your body to relax, ultimately reducing the amount of pain you're feeling.
We often get in our own way when we try meditation for the first time. We worry we can't "shut off" our brains and fret over whether we're doing it right. There is no wrong way to begin a meditation practice.
The act of meditating may not be able to alleviate all of your pain symptoms completely. But it can certainly help to reduce any anxieties you're feeling, which can help to lower your pain levels, too.
Find a Support Group
There is power in solidarity. When you're around people who share the same struggles as you, it's more clear than ever that you're not alone.
Not only can you commiserate together in a support group, but you can share pain management tips. Making new connections with people who know what you're going through can prove to be helpful on your road to acceptance and pain management.
Quit Smoking
We all know how bad smoking is for us. But if you needed another reason to quit your habit, here it is. Smoking can make any circulation problems you have worse, all while increasing your risk for heart attacks and heart disease.
Nicotine can be a short-term painkiller for some people. But you should never reach for a cigarette if you're having a pain flare-up. Try some of the ideas in our Pain Reduction section below instead.
Keep Track
Head to the closest dollar store and buy yourself a cheap notebook. Use this book every day to keep track of important things related to your chronic pain.
It's essential to be as descriptive and thorough as possible in your pain journal. Here are some things to track:
– your daily pain level (on a scale of 1 – 10)
– what type of pain you're feeling (tingling, burning, throbbing, etc.)
– time of day your pain occurs
– what you were doing before the pain flare-up
– what you've eaten/drank that day
– what your mood was like
A pain journal can be a handy tool. It can help you to identify what is triggering your pain so you can avoid it in the future.
Be sure to remember to take your book with you to your doctor's visits, too. Having a detailed view of what you're dealing with daily can help your doctor fine-tune his/her treatment plan for you.
Pain Reduction
Managing chronic pain can be difficult. Thankfully, there are a lot of options out there for you to try. The hard part is waiting for pain relief while you test out the different techniques to see what works best for you.
Pain management at home is a possibility if you are patient. You can talk about your options with your doctor or do your research online to see what treatments are available.
Painkillers, muscle relaxants, and heat/cold therapies are popular options you can test out at home. CBD oil can help to treat certain types of pain, such as migraines, fibromyalgia flare-ups, and neuropathic pain.
If you have insurance coverage, you may wish to consider visiting alternative healthcare practitioners. Massage therapists, acupuncturists, and reflexologists can help folks who have certain types of chronic pain.
There are even pain management options if you're open to trying an integrative medicine approach. Trigger point or joint injections work great for managing chronic pain. Be sure to learn more information about this method of pain management before going down that route.
Stress Management
Physical and psychological pain often go hand-in-hand. People who regularly suffer from psychological stressors may find that it exacerbates their chronic physical pain. It's crucial, then, to find a way to manage stress levels to avoid pain flare-ups.
Stress management will look different for everybody. Some people may find that having nutritious meals can help lower their stress levels. Others might have success with exercise or meditation.
Exercise Implementation
If you're experiencing a pain flare-up, the last thing on your mind is probably exercising. Who would want to cause more pain when you're already suffering?
Being inactive will actually cause your muscles and joints to weaken, which can lead to further pain. Regularly engaging in exercises that feel good to you will help to regain your strength and increase your energy levels. Exercising will also release the feel-good hormones that can help to improve your mood, too.
You don't want to overdo it, though. Ask your doctor what exercises you can and should be doing. Remember to gentle with yourself, especially if you're an absolute beginner.
Now You Know How to Cope with Chronic Pain
Hopefully, our blog has taught you a little bit about how to cope with chronic pain. With these seven strategies in your arsenal, it's now time to begin trial and error to see what will work best for you.
Remember to go into treatment with both an open mind and patience. It can take some time to find a method that clicks with you. But once you've determined how to deal with constant pain, you can begin your path to wellness.
Be sure to check out the Health section of our website for more healthy living tips.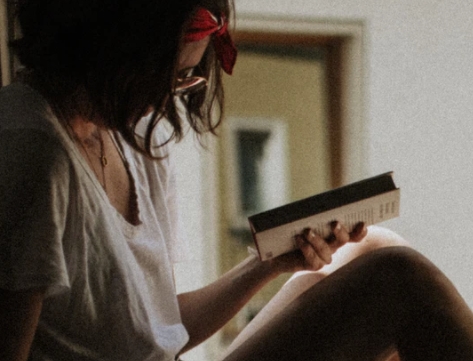 A professional writer with over a decade of incessant writing skills. Her topics of interest and expertise range from health, nutrition and psychology.