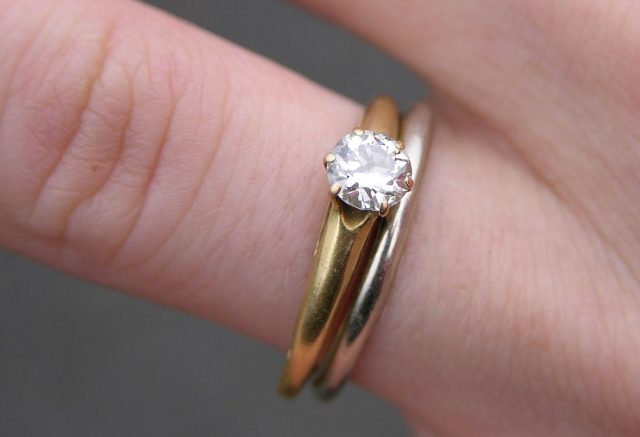 If you are planning for your wedding this month, you will carry two things after your marriage: the love and the wedding ring. A wedding ring is a symbol of everlasting love and commitment. A wedding is indeed incomplete without wedding rings.
By wearing a wedding ring, you can let other people know that you are someone's other half or soulmate. Nowadays, shopping for wedding rings is a daunting task, especially when you have never done wedding ring shopping.
If you have no idea about shopping for weddings rings, then don't fret- there are many jewelers and online jewelry stores that can help you figure out what you need to buy as per your preference. The online jewelry store has a variety of wedding rings with precious metals that will help you narrow down your wedding ring selection.
So, if you are wondering How To Find A Unique Wedding Ring For Your Partner, then take a look at the helpful wedding ring shopping tips that can make your shopping experience good or easier.
Take Your Own Time for Shopping
This is not a hard tip as it is essential to search about your requirement before your wedding. It simplifies that you must never shop for wedding rings at the last minute. However, if you want something unique and special for your partner, then start shopping four months before your wedding.
The couple is advised to must give enough time for wedding rings shopping.
Incorporate Personal Style
Before buying any wedding ring for your partner, think about their jewelry choices, preferences, style, and what catches her eye the most.
The second and most important tip is to define your personal style. Take a look at your jewelry collection first and use the specifications or information for a better experience. Are you like yellow gold or white gold? Which metal do you like the most for your wedding ring? Do you love wearing diamond rings? Is your style traditional or modern?
So, choose something that enhances your personality and represents you because a wedding ring will become a part of you after your marriage.
Set Your Budget
It is the most significant factor that you need to consider while wedding ring shopping. After analyzing the personal style, set a budget in your mind. Setting in your budget will help in deciding a wedding ring that you can afford and help avoid disappointment at the time of shopping.
Price range matters for all people, no doubt. So, you are advised to determine your budget and then go for wedding ring shopping.
Choose the Metal
You can choose multiple metals, like titanium, platinum, silver, white gold, rose gold, yellow gold, etc. But Gold and Platinum are the most popular choices among other metals. Discuss with your partner regarding metal choice.
Check and analyze which metal will look best on your lady.
Choose Your and Your Partner's Style
Choosing an engagement ring and a wedding ring is indeed a confusing task. Before buying any jewelry, one can know about their ring styles, and you must consider your jewelry style before wedding ring shopping.
Before selecting any wedding ring, make sure it will suit your lady's personality and can be worn for a lifetime means it will be durable. If your bride wears suits, then a formal ring can enhance her personality.
If you visit any jewelry store, you wil find multiple ring styles for wedding rings like twisted rings, stack rings, pave bands, curved rings, diamond cut wedding rings, engraved rings, and many more. It will be difficult for you to choose the best ring style among these collections. So, it is better to remember your lady's personality and choice.
Consider Your Engagement Ring Style
If you are going wedding ring shopping and you have your engagement ring, you will find the best wedding ring. So, you are advised to keep your engagement ring while buying a wedding ring for your partner.
Dont buy a ring that overshadows your lady's engagement ring. Matching a wedding ring with an engagement ring is essential today.
Trust Your Jeweller
Remember, jewelry are always available to help you in selecting any jewelry piece. You have to be open with your budget, and then only can they guide you regarding the best ring collection.
Ask if they have a new upcoming wedding ring collection or unique gifts. Jewelers are experts in analyzing your ring style, metal choice, and best suitable jewelery pieces according to your personality.
So what are you waiting for? Just talk to your wedding ring specialist regarding your choice and requirement, and they will help you with the best shopping options.
Some Popular & Trendy Wedding Ring Options
If you are going to buy a wedding ring for your partner, then take a look at some wedding ring options-
Yellow Gold ring with white Topaz, Criss- Cross platinum band with diamonds, Infinity Twist Eternity Ring, Rose Gold Ring with Pave pale diamonds, a Gold band with diamond engraving and many other wedding rings options there.
And if you want to give her a royal look, you can also take a look at women's diamond wedding rings.
A diamond ring is the most popular wedding ring choice and is a forever trend.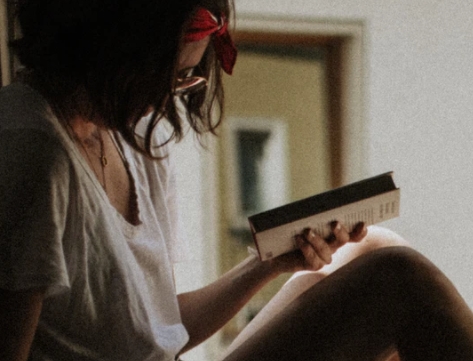 A professional writer with over a decade of incessant writing skills. Her topics of interest and expertise range from health, nutrition and psychology.