Non-profit fundraisers are fantastic, and they're often about the promotion of a good cause; raising awareness for the particular mental health issue by educating the public and thus gathering support from it too.
Not only that it brings in plenty of volunteers from the local community, offering a hand. There are plenty of aspects that require due consideration as they can make or break your operation you're planning.
One point is to figure out what's more realistic for you to throw because some ideas will have some deciding factors such as funds, locations, staff, logistics, interesting and exciting for everyone.
Give it a Catchy Name!
In regards to making this non-profit fundraiser interesting, you will want to have it stick out to be memorable. If you just name the non-profit fundraiser just this: "Mental Health Fundraiser" that's not going to excite anybody. Moreover, try to be smart about it as well because you don't want to offend anybody as mental health is a very sensitive subject for some people. So let's look at a more positive example for a cause 'Movember November' this is about raising money for cancer.
Have a theme or a Visual style
Sticking to the idea of being memorable, have a visual style or visual representation. Having a logo and thinking about a branding style for your event would be a good start. The former will be another good way of sticking out and being more appealing to your audience. Although you will need to treat this aspect as a design project where you will need to consider what colours and typeface to use. Moreover, the logo will need to be related to your cause. Although this may seem a bit much it's worth doing. Take Movember for example, You instantly think of a moustache and because the idea was great it was memorable to just about everybody. Do likewise.
Use Social Media To Your Advantage
Platforms such as Twitter, Instagram, Snapchat and Facebook are fantastic tools for you to use. Those social media platforms are free to use, moreover, just about everybody uses them, so there's already a large audience you will have access to. Thus making it easier to reach a large and broad audience.
It might just be powerful enough to receive support from old classmates you have not spoken to in years. You never know who will be interested. For your non-profit fundraising efforts you will be able to connect with more people as you will have the ability to converse with them too.
Make sure to take advantage of using your non-profits visual aesthetics on each of your pages on social media. You will also have better chances of making a memorable impact online too.
Now that we've covered a few bits for your potential non-profit fundraisers. We can now move onto the more exciting aspects of non-profit fundraising i.e. hosting an event or organising a community activity so let's go through a few ideas. Remember some of these ideas will require some serious consideration because there are a few aspects that will require your attention.
Tie-Dye Party
A classic approach to promoting your cause is via the use of T-Shirts. It gets people with the program. You can make it more interesting for your non-profit fundraising event to have a Tie-Dye Party! Where people can create their own T-shirts, together with their family or friends.
Merely charge a small entrance, any personal item for a small donation, or recruit any artist from the local area to create custom designed t-shirts to sell.
You can be cost-effective by having some plain white t-shirts and some tie-dye materials ready to be used, so participants create and stylize their own masterpieces, especially on a budget! Although the tie-dying t-shirts are fun have some board games handy to keep the families and kids occupied.
It makes the experience more memorable.
Dodgeball Tournament
One way to get people excited, especially the competitive individuals is to host a dodgeball tournament. Have people form teams and raise money for the non-profit fundraiser and reach the required amount of cash to enter. Once they have attained the target amount, let the games begin!
Cooking Competition
A reference to good old reality TV cooking shows, that plenty of people enjoy. What better idea is there than a cooking competition? Everyone loves food and people love competition!
The contestants are instructed to make their best dishes while meeting specific criteria such as the use of specific herbs or any other type of ingredient. People can pay to have a taste of their best dishes in order for them to give their vote on what was the best dish.
You may also give the people who want to attend the choice of being the judge or chef too. What you can do is charge a small fee for them to sign up as the judge. The proceeds from the voters and the judges will go towards the non-profit fundraiser. That will make the experience more exciting and interesting for the audience too.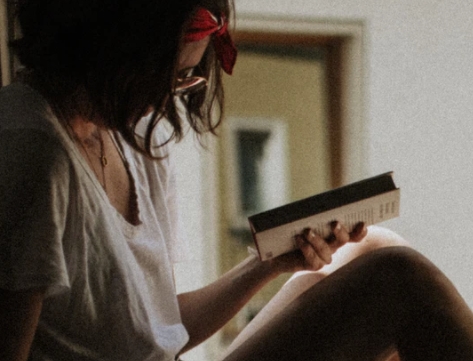 A professional writer with over a decade of incessant writing skills. Her topics of interest and expertise range from health, nutrition and psychology.