How much is a nose job in Turkey is the most frequently asked question by patients. Do you know that you can save up to 60% on your nose job cost? The average rhinoplasty cost in the UK starts from £4,000 and can reach £8,000 for the surgery alone. While the average cost of rhinoplasty in Turkey is around £1,750 that will also cover airport transfers and accommodation.
The rhinoplasty cost in Turkey/Istanbul includes:
Internationally reputable talented nose surgeons who also offer 'ethnic rhinoplasty in Turkey'.

Fast recovery thanks to the latest techniques.

No last-minute surprises and disappointment, excellent patient satisfaction thanks to virtual nose job simulator.

Enhanced nose appearance with improved nasal breathing.

Accommodation and traveling facilities from airport to the hotel, hotel to clinic and back.
The fact that nose job cost in Turkey is considerably lower than rhinoplasty cost in Europe or the USA but does not mean that there is a difference in quality and chances of success. The difference in cost in Turkey is due to the cheaper labor and running costs. People who go from western countries to Turkey for a nose job can save 60% of their money!
What is a nose job?
Rhinoplasty is commonly known as a "nose job" or "nose reshaping", is one of the most common types of plastic surgery. This job is particularly designed to change the size, shape, or suitability of your nose or to improve breathing problems.
The shape and size of the nose have a big impact on the face, and due to this some patients are self-conscious about their nose. There are many different reasons why a person is not happy with their nose. It could be through genetics or a childhood accident like a broken nose which can lead to a dip in self-esteem and a drop in self-confidence. In these cases, people can go to Turkey for a nose job to reduce or enlarge the size of their nose or shape it to look the way that they want in order to better complement their facial structure.
A nose job in Turkey can include different alterations, including a reduction, reshaping, or in some cases, the use of implants to enhance portions of the nose.
How is the nose job performed?
There are two techniques used in Rhinoplasty surgeries, open and closed techniques. The best technique for the patient is determined by the surgeon based on the needs and expectations of the patient. In both nose job surgery methods, the surgery is performed under general anesthesia and takes up to 3 hours. The characteristics of the nose and the expectations of the patient from the nose surgery can affect the length of the surgery and the length of the hospital stay.
Open Rhinoplasty: This is the standard method in which the skin on the nose is lifted to reshape the bone and cartilage inside.
Closed Rhinoplasty: Closed nose job method is less intrusive compared to the open nose job method. In closed rhinoplasty, all the incisions are made inside the nostrils.
For your unique case, your surgeon will suggest the best method.
Benefits of a Nose Job
Enhanced satisfaction with the overall facial appearance.

Improved ability to breathe.

More comfortable sleep.

Enhanced self-esteem.

Good look on your face from every angle.
Why is a nose job affordable in Turkey?
Turkey is considered to be the best country in nose treatment and cosmetic surgery. It is because this country has a lot of expert surgeon doctors. Their expert plastic and reconstructive surgeons mostly perform closed rhinoplasty technique which provides a faster healing and better postoperative appearance.
Turkey is the hub for cosmetic treatments and weight loss surgeries with a lot of experienced doctors. More doctors than the whole of Europe are based in Istanbul/Turkey so they have highly competitive prices. The great price advantage in Turkey is due to the difference in currencies which provides you high-quality service at reasonable prices.
Turkey no doubt, is the best country to receive nose jobs with regards to affordability, reliability, and comfortability. Every day, more and more international patients choose Turkey for rhinoplasty surgery.
Concluding Remarks
Turkey is well known for the nose job due to its well-experienced doctors who offer their services at much lower prices than the UK and other countries. That is why many foreigners choose Istanbul for nose surgeries. Turkey is best for quality services offered at competitive prices with satisfactory results according to the patient's requirement.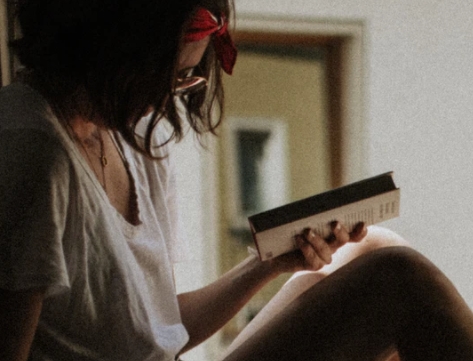 A professional writer with over a decade of incessant writing skills. Her topics of interest and expertise range from health, nutrition and psychology.