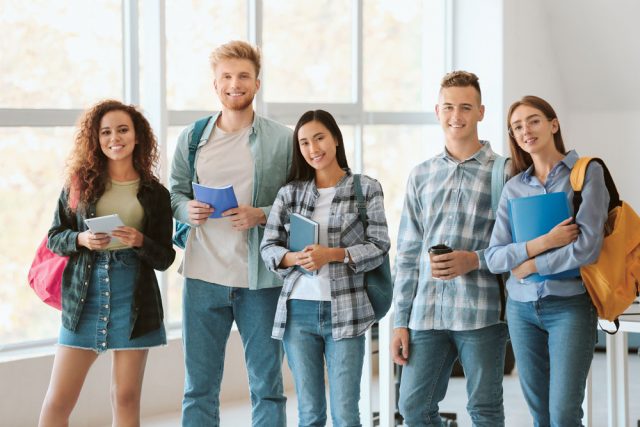 The choice of university is one of the most important decisions that anyone who wants to pursue higher education has to make. When you're doing it for the first time, it can feel overwhelming. But there are things you can do to make the process of choosing the right university easier.
You can search websites of universities that pique your interest or reach out to admission offices with specific questions. You can gather more insights by talking to students who already attend universities that you're considering or checking university rankings to know what students think.
Once this is done, you have to settle down on one institution of higher learning. With the competing emotions that flood your mind at this point, how can you tell if the university you choose is the right one for you?
Below are six things that show your choice of university is right:
1. Offers The Academic Program You Want
When choosing a university, one of the key factors to consider is the course you want to take. Whether you're enrolling for an undergraduate, graduate, or doctorate degree, you need to determine what your area of study will be before you can identify a university.
Once you're clear on the academic program you want to pursue, you can start searching for a university that offers it. When choosing a course, align your course program with your interests. Most universities provide details of individual courses and modules that each course covers. Use this information to see how your preferred course intersects with your interests.
By doing this, you'll see how your interests will affect your career in the future. When you find a university that offers the course you want and has non-academic programs that support your interests, you know your choice of university is right.
2. You Can Afford To Study In The University
While finances shouldn't hinder you from accessing university education, it's a factor that shouldn't be overlooked when choosing a university. If you don't have sufficient funds to cover your tuition fee and upkeep, you'll experience difficulties completing your academic program.
When choosing a university, be realistic about the financial support that you'll get from family, the learning institution, and work-study programs. Other than this, consider the return on investment that you'll get after spending money in your chosen academic program.
If you can comfortably raise money to pay your tuition fees and upkeep costs in the university that you've chosen, then your pick is right.
3. Located In An Area You Like
After considering academic programs and costs, the university's location is the next important factor that requires your attention when choosing a university. Considering the time that you'll be spending at the university, you want to pick a university that's located in an area that you like.
When picking a university, think about the surroundings that make you feel comfortable. Once you've determined this, you're now ready to look at universities in locations that appeal to you. Opt for surroundings that suit your personality as you're going to find it easy to explore the area and maximize your stay in that environment.
If you prefer a city setting, go for universities that are located in such environments. Likewise, if you prefer to stay in isolated or intimate settings, opt for universities that are located in smaller towns.
Before you settle for a university, consider visiting the location to see whether it suits your preferred surroundings. If you like the surroundings and location of the university, your pick is right.
4. The Distance From Your Home Is Just Right
The distance from your home to the university can determine whether the institution is right for you or not. This is because every student has the distance they'd prefer to travel. If you don't want to travel too far from your home, you need to consider universities that are located in your hometown or other towns nearby.
However, if you want to travel away from your home and experience new cultures as you study, go to a university in another state or country. Whatever your travel preference is, you know you've chosen the right university when the distance that you'll need to travel to from your home is just right.
5. You Love The Culture In The University
Almost every university has a unique identity; a culture that's rooted in the way it started. In the U.S., for instance, some universities identify themselves with faith, others have implied culture. For instance, some universities may be considered conservative, while others may be considered more liberal.
If culture is important to you, consider studying in an institution that upholds the values that are similar to yours. When choosing a university, explore its culture by considering the university's beliefs and values.
If you love the culture of the university that you've chosen, it's right for you.
6. The University Has A Good Reputation
Sometimes, the university you attend is just as important as the academic course you enroll for. This means the reputation of the university can either enhance your resume or deflate it. Before you settle on a university, learn about its strength.
What is it known for? What does its history say about its quality of education? A great way to learn more about the reputation of a university is to read online reviews. If the university you've chosen has a good reputation, it's right for you.
Final Thoughts
Finding the right university requires good preparation and clarity of what you're looking for. It's an important exercise that if not done right, can result in unnecessary costs.
If you're getting ready to transition to university, spend some time researching different universities. Explore their courses, culture, and costs to see whether they align with your expectations and budgets. This way, you'll be more comfortable as you're assured that you'll go to a university you won't regret and be proud to graduate from.
If you're comfortable with all the six aspects discussed above, you've probably found a university that is right for you.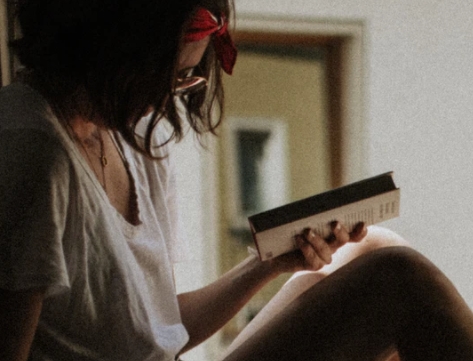 A professional writer with over a decade of incessant writing skills. Her topics of interest and expertise range from health, nutrition and psychology.