Things around here may not be going toward a good direction. Perhaps you have already found yourself imagining a move up North. Unlike the USA, Canada is one of the countries that receives the most immigrants per capita in any given year, and Canadians don't mind that at all.
Canada seems detached enough from the negativity that seems to obsess many other countries, healthcare is free, people are friendly and Prime Minister Justin Trudeau explains quantum computing, instead of 'alternative facts'.
However, getting a Canadian citizenship is tough: you need to live there for at least 6 years, be on your best behavior and get to know a thing or two about Canadian culture and history.
If you still want to pursue this yet achievable dream, here is some information that can help you out.
Before anything else: Check if you're not already a Canadian citizen
There are chances that you already may be a Canadian. The Government of Canada has created a short quiz which may tell you if you are Canadian by blood.
It outlines several caveats for being a citizen even if you weren't born in Canada and many of them depend on your parents' citizenship. Perhaps you've secretly inherited their status, so using this reference tool may save you the time you will otherwise need to get the citizenship.
Be older than 18
If you're a minor, the path to a Canadian citizenship may be a bit of an uphill climb for you.
Minors need to have their parent or legal guardian to fill out the application for them only if at least one of the parents or the legal guardian has already got a Canadian citizenship, or is applying for one at the same time.
Enter the Express Entry pool for skilled immigrants
Canada has a fast-track immigration system for skilled workers. It's called Express Entry and it offers permanent residence for people who apply for managerial jobs, professional jobs, and technical and skilled trades.
The potential candidates can create an Express Entry profile, through which they need to provide information about their skills, work experience, language ability, education, and other details.
All of this information is weighed with specific scores and the candidates are then put in a pool of candidates. The highest-ranking candidates are invited to apply for a permanent residence in Canada.
To apply, you need to have at least 12 months of full-time (or an equal amount of part time) skilled work experience. Full time work equals at least 30 hours of paid work per week. You can check your eligibility here and, if eligible, proceed with the steps that you need to take.
Have a permanent residence in Canada
By becoming a permanent resident, you become entitled to healthcare coverage and you can work, study and travel anywhere in Canada. Voting, running for office and holding jobs with high security clearance are reserved for Canadian citizens.
Besides the Skilled Worker Class Immigration, or Express Entry, there are several other ways you can obtain permanent residence in Canada. Investors, entrepreneurs, and self-employed persons can pursue permanent residence by fulfilling certain criteria.
Another way to apply, if you have a specific province in mind that you'd like to settle in, is to get in touch with the representative immigration office in within the province of your choice and apply for nomination to that province. The provinces can nominate individuals they wish to include in their selection for immigration and settlement.
You can also get help from a family member who lives in Canada or go through the Québec-Selected Immigration, which comes with special immigration requirements.
Declare your intent to reside
Once you've been invited to become a permanent resident, you need to declare your intent to reside in Canada. Permanent residence is considered living within the borders of Canada for at least 2 years in a 5-year period. Falling below this time frame will automatically revoke your permanent residence status.
If you don't live in Canada, you must work outside as a public official (termed Crown servant) or live abroad with family members who are Crown servants.
Spend six years living in Canada
Getting permanent residence doesn't make you a Canadian citizen, but it is required.
In order to apply for a citizenship, you need to have lived within the borders of Canada as a permanent resident for at least 1460 days within the six years before the date of your application.
In other words, you need to have lived in Canada for 4 years within a frame of 6 years. Within this period, you need to be physically present for at least 183 days in each of four calendar years within the 6-year period before the application date.
The time frame is shorter for Crown servants, and current and past Canadian Armed Forces members.
More or less, your time in Canada needs to stay relatively consistent.
Provide income tax filing
The same four out of six years of time before the application date need to backed with your personal income tax filing.
Basically, they want to see if you have worked a legitimate job during your stay.
Possess "adequate knowledge" of English or French
To become a Canadian citizen, you need to know at least one of the two official languages – English and French. The criterium for determining "adequate knowledge" of any of the two languages relies on the Canadian Language Benchmarks (CLB) or Niveaux de compétence linguistique canadien (NCLC).
Your speaking and listening will be under scope, where you will need to be able to:
Talk about common topics in short, everyday conversations;

Understand some simple formal and informal instructions, questions and directions;

Use basic grammar, simple structures and tenses, and connect your ideas

Answer questions and engage in communication by using enough common words and phrases.
Learn something more about Canada
To become a citizen, you also need to know to write, or say, something about the rights, responsibilities and privileges of citizenship (such as voting and obeying the law). What is more, you will need to know more about Canada's history, values, institutions and symbols.
You will be given a Citizenship test, which will evaluate your knowledge in the following topics:
the right to vote and right to run for elected office

elections procedures

the rights and responsibilities of a citizen

Canadian social and cultural history and symbols

Canadian political history (including the political system and institutions)

Canadian physical and political geography
The test is usually written, but a citizenship officer may also have you answer these questions orally. Everything you'd need to know can be found in Discover Canada: The Rights and Responsibilities of Citizenship.
Know why your application might be denied
There is a number of different reasons why your citizenship application might get denied, and they all have one thing in common: not staying on your best behavior.
More or less, committing a crime within four years of submitting your application or being on a trial for a crime will numb your chances of getting a citizenship. It is also specified that people in prison can't use their time spent in prison within the permanent residence time frame.
The formal requirements are only the start. Once you have left your home country behind (and if you're an American, abandoned the circus of warmongering, immigrant bans and 'alternative facts'), it's time for you to embrace the Canadian ways.
Eager to get away as soon as you can? Perhaps you could take some friends with you too!
Don't forget to share!
.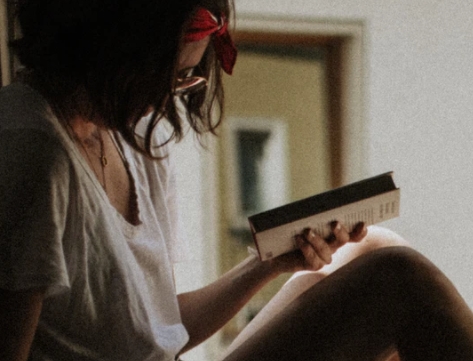 A professional writer with over a decade of incessant writing skills. Her topics of interest and expertise range from health, nutrition and psychology.