Relationships are truly magical and wondrous in their own ways. They are important and something that we cannot live without. Our relationships are often our sole reason to keep going and strive for more even when we are exhausted. Be it, parents, spouse, loved one or kids, it is our relationships that make us feel complete at the end of the day. Our relationships turn our house into homes and are extremely therapeutic for us when we retire to our dwellings after a long day at work.
However, with all their glory, relationships can be tricky to manage. Your loved ones can easily feel neglected. Your kids might resent your lack of presence. Your spouse might feel a lack of attention from your side and your parents might feel unimportant. It is not all their fault. Lately, human life has become so fast-paced and digitized, that it has consumed us as persons and our relationships have taken a back seat. We do find an easier way out to communicate. Handwritten letters are replaced by text messages even on birthdays and telephone calls are replaced by shorter voice notes.
Under such circumstances, it is only understandable when the emotional connection between the relationships loosen up and they start growing apart. It is true that with such demanding lives, it is often difficult to dedicate time to all your relationships on a regular basis. However, you can incorporate little habits in your lifestyle that can help to make room for your relationships and make them feel important and loved. Here are a few ways in which you can help strengthen your relationships.
Express Your Love
Many people shy away from expressing their love for others for some odd reason. Your loved ones want to hear that they are loved and are important to you. Even if they are already aware that deep down you love them, they still like to hear it and reassuring them time again strengthens their love for you. It is also a great way to make up for the time that you are unable to spend with them.
Meet up at Meals
One of the most unfortunate things in a family home is not being able to be together at meal times. Meals times are one of the best moments for the family to bond together. Cook your meals together, eat what you love as family and talk and laugh your heart out. You can discuss your day, your problems, share a funny joke or talk about a movie, whatever works best for you. Make sure to pitch in at the post-meal cleanup session.
Make Chores Fun
Very often, the person managing the house, which is usually the woman, alone takes all the burden of chores and errands. As a result, she often feels exhausted and isolated and is unable to give back to her relationship's enough. You can make the general home environment healthier and fun and bond over these chores and errands. Share responsibilities, cook together, clean up together and make grocery shopping a fun family outing. This will not only help you all bind as a family but will also take the burden off a single person and your house will be managed in a much easier manner.
Exchange Gifts
You cannot be available for your loved ones all the time, but they do miss your absence, one of the best ways to remind them of your love and existence is by giving them random gifts. Many people wait for special occasions such as birthdays and anniversaries to buy gifts for their loved ones. These are the occasions when they are most likely already expecting a present. The joy of being surprised when they wake up randomly to a surprise present arriving unexpectedly at their doorstep in unparalleled. When picking up gifts, try to buy things that will last them for a long time and will be a keepsake. The emotional value of the gift is an added bonus. Generally, jewelry for women and watches for men are one of the best gift items. Men are quite finicky about what they wear and something like a Tudor Black Bay 58 would make an amazing gift.
Getaways
Holidays and getaways are the best ways to bond together. They not only offer you a change of environment, but also a break from your usual routine. As a result, you have the best opportunity to give undivided attention to each other and spend some quality time. If you cannot afford extended extravagant holidays, you can opt for shorter budget-friendly getaways. Pick a location that would interest everyone and go on a trip full of fun and joy.
Living Room Time
Fix a certain time at least once a week, where the entire family will meet in the living room and will have casual conversations. You can also watch a favorite movie or a TV show together. However, use this time to spend with each other and keep away from other distractions such as cellphones an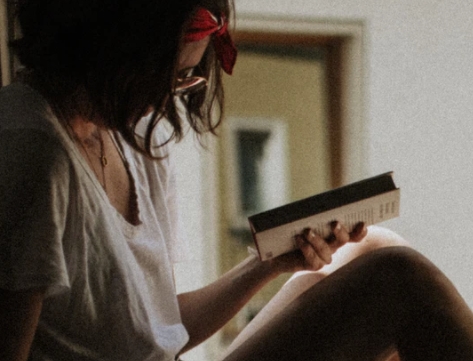 A professional writer with over a decade of incessant writing skills. Her topics of interest and expertise range from health, nutrition and psychology.