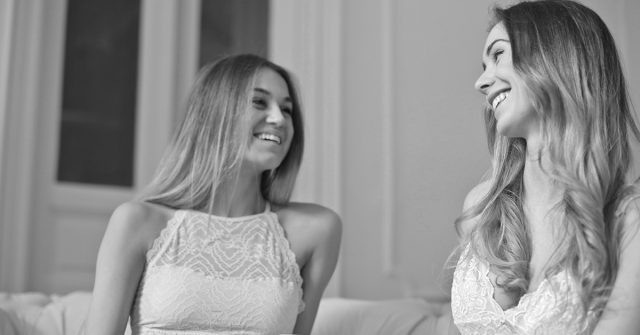 Life is unpredictable. It is a scary rollercoaster ride that takes us high in the clouds and then right out of nowhere drives us down in the gutter. Time passes and it feels like nothing changes, but then you look back and nothing feels the same anymore.
And so, eventually, there comes a time when everything we once dreamed of changes and suddenly, we have no other option but to adjust our sails and keep moving forward.
Whether it's moving to another country, settling in a marriage, starting a family, focusing on our career, we are following a different road in life. Each an every one of us ends up in very different stages in life.
But even though life can sometimes drive us apart from our friends, that doesn't mean that our relationship should end.
Here are a few tips on how to take care of your friendships when you are in completely different places:
1. REMEMBER WHY YOU BECAME FRIENDS IN THE FIRST PLACE
Remember how you met, remember everything you've been through together and try to reconnect with your friend. Whether it's a crazy inside joke about something you two did in the past or place where you had the most fun together, make sure to find the time and reflect on these special memories.
2. MAKE MORE TIME FOR FRESH NEW MEMORIES
It is amazing to look back at your beautiful memories and laugh at everything you've been through, but your friendships won't last long if you don't make time for new memories.
No matter how busy you are, try to find at least two or three hours and spend them with your best friend. Try out a new activity or sit for lunch at the newest hot spot in town. Talk about everything that happened to you, celebrate your victories and share your visions. Be vulnerable in front of them.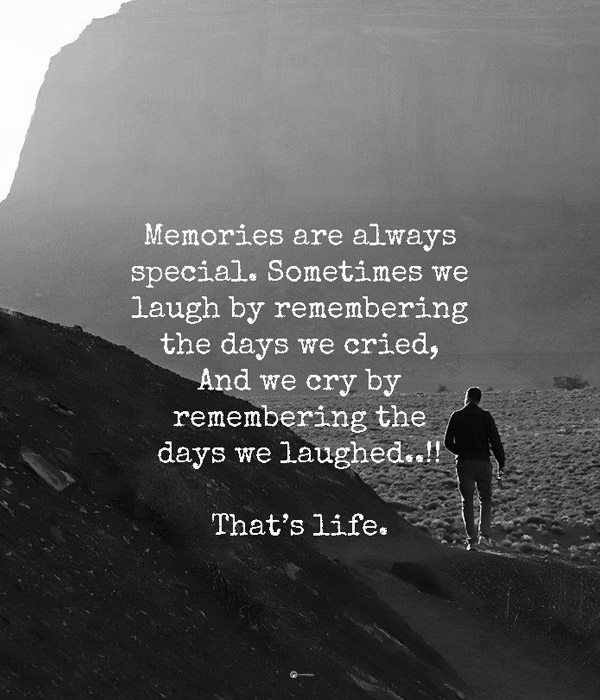 3. DON'T BE SO QUICK TO JUDGE WITHOUT KNOWING WHAT THE OTHER PERSON IS GOING THROUGH
When you are in completely different places in life, it is normal to have certain judgements about the other person. You don't really know what they're going through, so you make an assumption. But the problem with assumptions is that they're usually are wrong.
When something like that happens, it often results in mistrust and ultimately, in separation. So, before you jump to a conclusion next time, make sure to call them and ask them what's going on. Be open about how you feel and listen to their side of the story.
4. BE OPEN ABOUT YOUR LIMITS
Even though it seems like time is the number one reason for struggling to maintain a friendship, that is not entirely true. There are a lot of other obstacles that sometimes stand in the way. When you're in a different stage in life, it is more difficult to balance everything that you do.
So, while it is very helpful to be flexible and understanding, it is also truly important to be honest about your possibilities. You have to be realistic about your plans and let your friend know what they can expect from you.
That is the only way your friendship can thrive.
5. DON'T GET CAUGHT UP IN SOCIAL COMPARISONS
We've all done this to ourselves. We've all look at our friend and compared ourselves to them. "Why are she/more successful than me? /
"How can I find happiness in life and be like her/him?"
It seems like somehow it is always important to us to keep track of who is better at the game called life. It is sad, but half of the friendships out there are based on competition.
That is exactly why I am telling you this. Competing with your friend means that your friendship is not real. Plus, you will never know for sure what they are struggling with. Don't be so quick to judge.
6. NOURISH YOUR OLD FRIENDSHIPS BUT DON'T BE AFRAID TO MAKE NEW ONES
Last but not least, even though it is important to nourish your old friendships and adjust your sails in order to meet them halfway, you shouldn't be afraid to get out of your comfort zone and meet new people.
We grow up and we change. As time passes, we realize that even though it is essential to work on our old relationships, we also need new people in our lives.

A professional writer with many years of experience in the fields of psychology, human relationships, science, and spirituality. If you have a general question or comment please fill out the form and we will get back to you as soon as possible https://curiousmindmagazine.com/contact-us/