Walking is useful. This is a sporting activity that improves mood and relieves depression. In addition, those people who walk more often are less likely to suffer from obesity than people who often use transport. In other words, walking and walking can make you happier and healthier. If you have medical disabilities, then you can walk with the help of medical walker:
Here is a simple step of correct walking:
Correct Posture While Walking:
While walking, try to keep your back straight. Despite the fact that each person has his own way of walking. The main rule is posture. While walking, keep your head straight, your back straight and lift your chin. In this position, the spine is straightened and during breathing, the load on the diaphragm is reduced.
Shoulders should be straightened:
Even if the main load from walking falls on the legs and spine, you should also pay attention to the upper body. The correct and relaxed position of the shoulders plays several functions. To reduce the load and avoid injury, keep your back straight and chin raised.
Move your hands when walking.
It`s natural. Hand movements should not be too sweeping. While walking, the arms should describe small semicircles in the air; the faster you go, the more these semicircles are. Hand movements are a natural condition for walking. Hand movements improve walking efficiency. With the same forces, you can go more if you move your arms.
What things keep in mind while walking?
Wear Comfortable Shoes:
If you want to walk every day, pick comfortable shoes. A good pair of shoes will increase performance, improve posture and allow you to feel comfortable walking, even over long distances. Also, wearing the best shoes is preferable while using a medical walker. Shoes should be stable when walking, slightly damping, protecting the heel and supporting the ankle. Sports shop workers can help select the most appropriate shoes.
Dress Appropriately:
Choosing clothes for walking, you should consider some points. You have to be prepared to sweat. An ordinary cotton T-shirt is fine; cotton absorbs sweat well. Any pants that do not hinder movement is quite suitable for walking. Sweatpants, shorts, sports pants, even spacious jeans will do. In any case, it is necessary to choose clothes for the weather so as not to interrupt walking due to bad weather (wind, rain or heat). In cold weather, put a coat or a windbreaker on top, and in hot weather, put on shorts, etc.
Make an Exercise Schedule and the Level You Want to Achieve:
A place to walk is no less important for achieving a result that the speed with which you walk. Start with a flat surface. However, in the future, it will be possible to build more complex and lengthy routes. Additionally, you need to consider that place where you can easily walk with a medical walker.
Before walking, Take Time to Stretch:
Despite the fact that walking is not such an intense sport, like running, weightlifting, climbing and other sports. Walking is just an exercise when you are physically not fit or when you are injured. Stretch before or after walking to avoid injury and improve flexibility. Highlighting a stretch of 5-10 minutes to walk, you will make it more comfortable.
Walking in Everyday Life:
Walkers are designed for people with disabilities or for rehabilitation after an injury, they facilitate the movement of people in the home, on the street and in other necessary places. Medical Walkers for adults allow you to actively expand the motor mode after a prolonged illness, injury and the postoperative period.
Here are the benefits of everyday walking
Try to walk became the main way of movement:
Allocating time for daily walking. Of course, little walking is good, but you can switch to a long walking image in everyday life. In addition, maintaining a vigorous charge and good mood. However, walking in everyday life will help to do more things and stay in a good mood.
Use walking to meet new people:
It is difficult to meet new faces if you are at home all day. So go for a walk. If you do not walk without any help, then consider medical walker. Meanwhile, walking through public places, such as shopping centers, street fairs, and the crowded city center, is suitable with the help of an adult walker. Somehow, walking is good for presenting yourself to other people, as well as to make new acquaintances. So you take some part in the life of the society in which you live.
Keep fit with walking:
The result of proper walking is a great appearance. For beginners, this is something like fitness exercises. Like other types of exercise, walking will help to gain slimness and attractiveness. There are other advantages such as the posture is straightened from the correct walking, the person looks better, gets rid of the stoop.
Be Confident:
When you walk in everyday life, do not forget to allocate time for it regularly. The result will be noticeable. Having once traveled a long distance and taking a break in a month, you will not be able to achieve an attractive appearance, good health, and mood. However, if you allocate 45 minutes to walk 5 times a week, you can achieve a lot.
Final verdict:
Those people who face medical disabilities they can walk with the help of a medical walker. When choosing a walker, it is important to consider all factors that can influence the effectiveness of their use. Adult walkers are needed to reduce the load on the vertebral and legs that occur during movement. It is recommended to buy a walker for adults for people who have suffered a stroke and other diseases of the nervous system, the consequence of which the restriction of physical activity. In addition, they are needed by people at the age who find it difficult to move without support. With this device, the patient is provided with relative autonomy and mobility.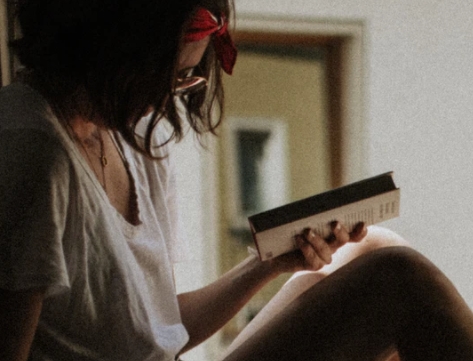 A professional writer with over a decade of incessant writing skills. Her topics of interest and expertise range from health, nutrition and psychology.