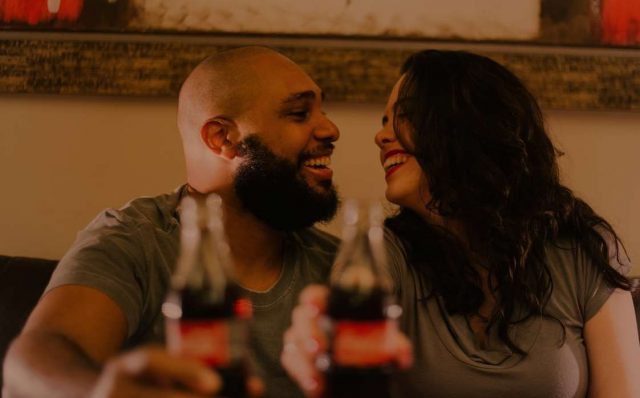 Some people love to have all kinds of naughty fun, but what makes naughty fun extra hot is when you can do it discreetly in public. That's why vibrating underwear also called a panty vibrator are so popular – you can have all of the fun without anyone knowing about it! But how do you actually wear and use them? Well, you've come to the right place!
Things to think about
Before you buy your vibrating panties, there are plenty of things you need to think about. We're going to go over one of the most important ones, just to make sure that you find something that's truly perfect for you!
The most essential thing you need to think about is the type of material it is made out of. You can get vibrating panties made of all kinds of materials, each with its own unique and sexily exciting selling points. For example, let's look at silicone. Many sex toys have silicone skin around them. It makes the toy feel softer and more natural, which is a feeling many people enjoy. Silicone is a non-porous material, meaning it won't absorb any of the bacteria and germs that it will often get covered in. That's perfect, as it's fairly simple to keep clean.
On the other hand, TPE looks and feels like silicone, but it IS porous. This means the chance of it getting bacteria trapped on its surface is a lot higher. Don't worry, it just requires a little extra work to keep it clean and in tip-top condition, but it's worth thinking about. TPE isn't as premium as silicone, but on the other hand, it costs less.
If you want to try something a little more industrial feel, you can get steel or even glass vibrators! These provide you with a much cooler but more direct sensation. They're not for everyone, but it's definitely a vibrating panties option that might tickle your pickle!
See, that wasn't too tricky to understand. Nothing to get your knickers in a twist about! So with that out of the way, let's take a look at what different types of panty vibrators there are, and how you use them!
Clip-on vibrating panties
Clip-on vibrating panties can simply be clipped onto your underwear and enjoyed on the go! Literally, anywhere, at any time! Clip-on vibrators are wonderful if you want to partake in some discreet fun in public – either with your partner or on your own! If you want an example, we'd recommend the We-Vibe Moxie.
This teeny tiny little vibrator can help transform any old pair of panties into a vulva-vibrating delight! At only 3.5 inches (8.89 cm) long and 1.5 inches (3.81 cm) wide, it is the epitome of discreetness. And with a battery life of up to 2 hours, you're sure to have a lot of fun with it when you're out and about. Fix it to the inside of your underwear in whatever position quits you best, and then enjoy the 10 different vibrating patterns and functions. And of course, it can be controlled via a small and handy remote control that can alter the speed, pattern, and intensity of the sensations. It's a great option to try whether you're on your own or with a partner. (1)
Lay-on vibrating panties
Lay-on vibrating panties are incredibly versatile and great for external stimulation all over the body. You can slip a lay-on vibrator into your underwear (this is great if your vibe is app-controlled) or run it over your nipples and other erogenous zones for thrilling external sensations. If that sounds like your jam, then try out the Lovehoney Hot Date.
With 10 modes of vibration, each of which come with 6 levels of intensity, you can really work your way up to an explosive orgasm, or keep things low-key to warm up for the big event! Just tie up the ribbons on the panties, pop in the 3 inches (7.62 cm) long bullet, and hand the remote control over to a partner for foreplay fun or a naughty secret in public. And not only that, but it is very budget-friendly and affordable. This truly is a vibrator that will excite and tease you all the way to completion.
Vibrating panties with love eggs
If you're the proud owner of a vulva, and you've never used an egg vibrator – why?! They're amazing creations! Egg vibrators are fantastic for hands-free stimulation to the G-spot/internal clitoral structure. And for that kind of fun, you have the Lovense Lush 3.
This insertable yet colorful little bad boy a wearable love egg that gives powerful, rumbling vibrations both internally and externally. That's right – it does it all! It has been specially designed to hug against your body and provide all the vibration stimulation that you need, directly where you need it! The egg goes inside you and pleases your G-spot while the fixed tail is positioned so the business end presses directly against your clitoris. When worn properly, it is as discreet as it is orgasmic!
Vibrating panties with dildos
Stick 'em up! While vibrating panties aren't technically panties, some do come with an attached pair! Or rather, a pair of panties comes with a small attached dildo! These are great for on-the-go fun or spicing things up for your next date night with a partner. The Love Rider Vibrating Panties with Dildo is an awesome example of such a thing!
As the name suggests, this one sure is a good time! You usually have an option: do you wear those sexy, lacy panties that will drive people wild, or do you go for some serious G-spot pleasure? Well, guess what…with this bad boy, you don't have to choose! These sexy panties include a pleasurable and highly stimulating dildo that sits deep inside you as you wear them! At 3.5 inches (8.89 cm) long, it might not sound like much, but boy oh boy does it hit the spot! This body-safe rubber dildo can be used as-is or with the accompanying bullet vibrator inserted inside for the ultimate experience. Never again do you have to choose between looks and pleasure! (2)
Final thoughts
So there you have it. As you can see, there are lots of different kinds of panties that you can get your hands (and other things) on, each of them more exciting and arousing than the last! And for as many different types of vibrating panties as there are, there are just as many strange, weird, wonderful, and unique ways of using them!
Don't be afraid to try new things, because as they say, variety is the spice of life. You might find something that you really enjoy! You just need to find a type of vibrating panty that is best for you and your naughty needs. We hope this post has helped you better understand how tower and use vibrating panties, and we're sure that once you give it a whirl, you'll never look back. So get your pulling pants on, and sex things up with a vibrator! Yummy! It really is as delicious as it sounds!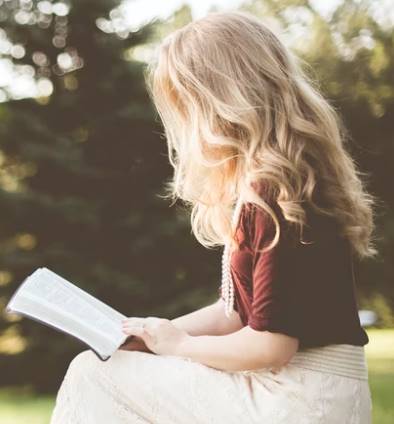 Speaks from heart, always too passionate and driven by emotions. Spins the words with kindness & sharpness, intriguing your ever-inscrutable minds.