In the past few years, the world of work has evolved rapidly, especially after COVID. People are no longer confined to cubicles or office spaces to be able to work, as businesses and companies around the world have started embracing remote work. This shift from the traditional work model to a hybrid or remote work model has given rise to digital nomads.
Digital nomads are people who are able to travel freely while catering to their work needs at the same time, thanks to the internet and the technology that is available. Recent advancements in the internet and technology have made it possible for digital nomads to work remotely from anywhere in the world, even from cruise ships, which is a dream come true for many.
If you are a digital nomad who is looking to work remotely on a cruise journey, you have come to the right place. Below, we discuss some practicalities and tips for digital nomads who are looking to embark on a journey of working remotely while sailing the high seas.
Choosing the Right Cruise
For digital nomads, their remote-working journey on a cruise starts with selecting the cruise line and cruise duration. There are so many cruise lines available, including the famous ones like Royal Caribbean, but the thing is that not all cruise lines are created equal. Some cruise lines cater more to families, while others are themed, like Disney Cruise Line. Research which cruise line offers the best amenities and services that will cater to your remote working needs.
In addition, make sure that you also keep cruise duration in mind. Cruise duration can vary significantly, from short weekend getaways to epic month-long adventures. Make sure that you select the perfect cruise duration according to your work commitments and the time you can dedicate to your cruise adventure.
Evaluate Onboard WiFi
After choosing the cruise, the next thing that you should evaluate is the onboard WiFi. The quality of the onboard WiFi can make or break your remote work experience. Make sure that the cruise line that you are choosing for the journey, such as Royal Caribbean, has the right internet plans and packages to cater to your remote working needs. If there is an unlimited package available, consider opting for it to ensure seamless connectivity throughout the trip.
Some cruise ships also have designated WiFi zones and areas where you will find the internet connectivity to be the strongest. While you are on the ship, identify these areas or inquire about them from the staff members, as these areas will become your go-to spots for remote working.
Plan Your Work Schedule Ahead
Maintaining a proper work routine while on a cruise requires careful and insightful planning. You will have to plan your work schedule ahead of time and also keep in mind the time zones you will be passing through during your cruise so that you can adjust your work hours accordingly to avoid any problems. To stay productive, implement effective time management techniques and productivity strategies. Make sure that you are making the most of your work hours and being as time-efficient as possible to enjoy your cruise adventure.
Manage Work-Life Balance
Striking a perfect balance between work and life is essential. Establish clear boundaries between work hours and leisure time so that you can fulfill your professional duties and also enjoy the cruise experience. Avoid overworking, as it can lead to burnout and ruin your whole cruise journey. During your leisure time, enjoy as much as you can and explore the various entertainment options available to relax and create unforgettable memories.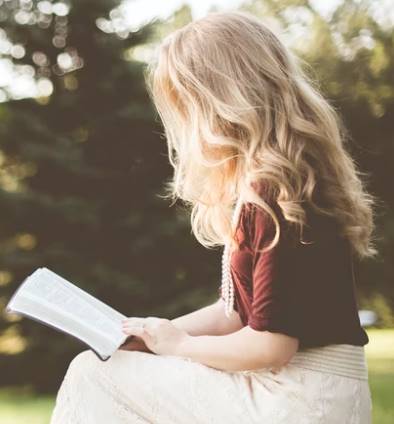 Speaks from heart, always too passionate and driven by emotions. Spins the words with kindness & sharpness, intriguing your ever-inscrutable minds.