Irrespective of size, every business enterprise works with the aim of continuously increasing their revenue and profits. Though there are many ways of doing this, enhancing workplace productivity using digital technologies such as VoIP telephony is the most trusted yet underrated one.
The concept of Voice over Internet Protocol (VoIP) is not new to the business domain. It is an excellent digital technology that allows users to make calls using Business Phone Services. Using a VoIP telephone system, your business makes the smart shift of making phone calls using the internet. VoIP works by converting sound into digital voice communication followed by its transfer through Internet broadband.
The inclusion of the SIP Trunking VoIP system can be instrumental in enhancing business productivity manifolds. Here are some of the benefits and best value deal of using VoIP system for business enterprises.
1. Multi-Functional Solutions
Modern VoIP systems offer multi-functionality to your business operations where you can incorporate other communication services like instant messaging, teleconferencing, video conferencing, voicemail, and faxes via email. This is a modern communication system that does not require your employees to be physically present in the office. For example, if your business operations are spread across Europe all you need is to take Virtual phone numbers of various locations such as Luxembourg virtual phone number, Estonia virtual phone number, etc. and your employees can choose to work from any remote location.
2. Easy to Install and Manage
Setting up a VoIP telephony system is super easy with no hardware requirements. Cloud-hosted VoIP software makes it extremely convenient to add both new users as well as remove existing ones.
3. Ease of Portability
As against a fixed location, the VoIP system can be used anywhere. Virtual phone numbers allow you to make and receive calls from multiple devices ensuring an added level of comfort, convenience, and portability. Using this system, you can easily transfer calls to your colleagues without requiring clients to call another number. All it needs is an internet connection to log in to your VoIP telephone and get a dialer tone. Irrespective of your location, VoIP systems are easily accessible via emails, headset, or IP phones saving both cost and time. Thus, ensuring that VoIP systems act as excellent business phone numbers.
4. Customized Solutions
The beauty of the VoIP systems is their customized nature suited to the specifics of a business or office environment. There is no one-size-fits-all with VoIP telephony system and it perfectly suits the businesses of various sizes.
5. Better Customer Relations
While the traditional phone systems offer some of the great tools such as call waiting, call forwarding, redial etc., it still falls short to fulfil the growing needs of businesses.
VoIP based business phone number is an excellent alternative that exceeds both employees and customers' expectations. Features such as advanced voicemail, automatic call forwarding, etc. add to the overall credibility of the VoIP system. It makes customer service much more efficient, eliminating the need for physical phone attendants to manage business calls
6. Global Expansion
VoIP system can be vital in making your global business aspirations a reality. The inclusion of a virtual Online phone number allows you to reach customers around the globe despite their location. Business calls can easily be diverted to anywhere in the world using the inclusive cloud-hosted VoIP phone system features. Additionally, new office locations can be added in any location with just a high-speed internet connection. This means that you do not require setting up an office in another market such as Europe before your business can reach the foreign market.
7. Less Expensive Yet Smart Features
VoIP comes with a great selection of added features like voicemail, call forwarding, call waiting, caller ID, three-way calling, and much more. VoIP system also has the advantage of allowing you to access data and files, hold video conversations, and more. This translates into integrated and flexible meetings across multiple office locations throughout the world.
8. Requires Less Training
Since the VoIP technology is quite easy to configure and use, it requires minimum or little training when it comes to implementation and encouragement of its use among your staff members.
CallHippo is an excellent VoIP service provider with an easy to use interface and strong backend architecture that allows you to get access to many such benefits of virtual business numbers. With some of the great features such as call analytics, call recording, call forwarding etc, CallHippo becomes an ideal telephony partner for businesses to help them enhance their productivity.
To Sum It Up
Being an extremely flexible solution; VoIP and virtual phone numbers at Call Hippo let you choose the package that perfectly suits your customized business needs. It means that you will be able to use the VoIP telephony system wherever you are if you have a fast Internet connection.
It won't be wrong to say that VoIP technology has emerged as a strong influence in the telecommunications provider marketplace in recent times. If you're looking to enhance the productivity of your business, VoIP is a suitable replacement for traditional telephony infrastructure as it simplifies the business processes.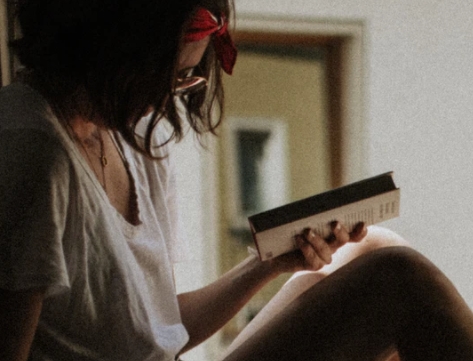 A professional writer with over a decade of incessant writing skills. Her topics of interest and expertise range from health, nutrition and psychology.