I'm that single, independent, modern woman…old-fashioned too. Nice to meet you. I like to think of dating the old-fashioned way.
Most women I know share the same opinion. Yes, we enjoy our independence but deep inside we want to meet a good-hearted man who will treat us with love and respect. A real gentleman. A chivalrous man who will make our hearts melt.
No, chivalry is not dead. I'm sure there're many men with old-fashioned values out there (raise your hands please). Here's why we fall for them.
1. THEY ASK YOU OUT ON A REAL DATE.
In the past, men fought for women, even when that meant losing their kingdoms! Nowadays, a lot of people hide behind their computers and cell phones. Pardonne-moi! However, there are still men who are courageous! If he likes you, he will turn the whole world upside down to get your attention and won't be ashamed to ask you out on a real date.
2. THEY COURT WOMEN.
Read that again. They COURT, which means they don't seek a partner just for a casual relationship, sex, and fun. In other words, these men transform dating into courtship; they're ready to commit to the woman, with the intention of making their relationship loving and lasting.
3. THEY HAVE GOOD MANNERS.
In other words, they're kind and polite, open the car door for you, pull out chairs, help you when you carry weight and offer their coat when you're cold. Not that we can't do it by ourselves, but we like these simple and meaningful acts of respect.
4. THEY DON'T EXPECT TO HAVE SEX ON THE FIRST DATE.
Exactly. Hookup culture sucks. Who said it's all supposed to be about sex? And when did sex become the most important part of the relationship? A real gentleman doesn't see a woman as an object. He is fully aware that sex on the first date confuses things. Therefore, he gets to know the woman better instead of thinking about how to get her in his bed. Besides that, if they sleep on the first date, all the excitement will go with the wind and disappear.
5. THEY SURPRISE YOU WITH FLOWERS.
There's nothing sweetest than receiving flowers unexpectedly! These men do exactly that. They know that women get totally excited about gestures like flowers and make a surprise just to see the joy in their eyes.
6. THEY WRITE AND SEND YOU A LETTER.
Ah, the lost art of letter writing! Well, it's not lost because there're still men who instead of sending you a text message or waiting for you to log on Facebook, they choose to write you a letter! Yes, that creates magic and evokes emotions! It makes you feel special.
7. THEY WALK BETWEEN YOU AND TRAFFIC.
I can't explain the feeling when a man positioned himself on the outside of me on the sidewalk! I was confused about what he was doing but I realized that he was trying to keep me safe from the traffic. At that moment, my whole body got chills and my heart melted.
8. THEY CARE ABOUT YOU.
They are strong men. They respect your opinions and beliefs and take you seriously. They know you're a badass lady who can stand on herself, but they want to stand beside you and let you know they always have your back.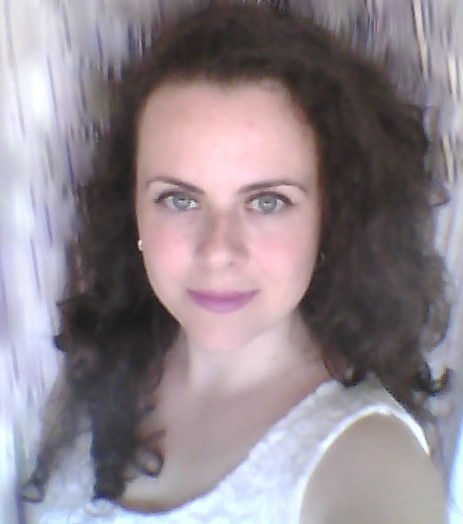 Sandy White is a creative writer with a vivid imagination. The power of curiosity leads her to explore people's inner world which is portrayed in her articles.