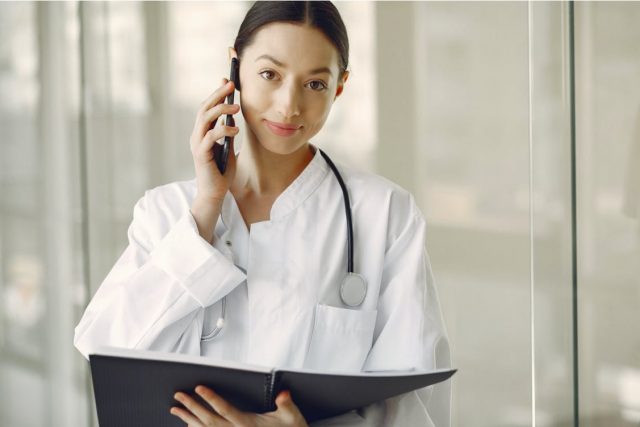 The healthcare industry is expanding by the day with the discovery of newer diseases and increasing population. It has led to a growing demand for medical assistance across the globe. That is why professionals need to be well-equipped and prepared to tackle these developments efficiently. Otherwise, the consequences of their incompetence or bad practices could cause more suffering and losses to the patients.
One of the many areas where they need to improve to provide the best healthcare quality is communication. The field of medicine heavily relies on a team's contribution rather than an individual to save lives. Doctors, nurses, even medical virtual assistants these days, and administrators all play a vital role in making arrangements to attend them in time. The chain extends to other hospitals in the vicinity and pledges to work for people's best interests. A person in need of help depends upon the combined effort of all these links in the chain to lead a regular life.
The burden in meeting these requirements fall more onto the leaders than the subordinates. A specialist leading a surgery knows more about the procedure that they will be performing than the assistants. So, failure to convey that information efficiently is more of a fault on his part than the team.
Similarly, even nurses have superiors that instruct them through routine activities and as well as advanced procedures. Their share of responsibility is more than the people working beneath them. So, to align yourself with these duties, you should learn how to become a director of nursing before accepting this position.
Here's more on the importance of communication between healthcare professionals and how they can work on improving it. Acknowledging these shortcomings and consciously working on fixing them would help ideal healthcare standards.
SHIFT FOCUS TO PATIENT SAFETY
Even with all the information and experience in the world, doctors are still human. It is their moral responsibility to seek support and advice from their colleagues in critical cases to increase survival chances. There's a high chance that they might be missing out on an aspect that might serve as the life-saving piece of the puzzle.
This scenario can also develop in an OR, so they should practice communicating effectively with their fellow doctors. It can significantly improve patient safety and increase their lifespans.
RESPOND EFFICIENTLY TO MEDICAL EMERGENCIES
The field of medicine is full of surprises, and a medical emergency can pop up at any time and anywhere. These sudden calls have different intensities and threats, so it becomes difficult to respond with incomplete information. That is why health workers and medical units need to update hospitals and facilities to the best of their abilities. Doing so will provide them with a reasonable window to make arrangements to offer immediate attention. It can allow patients to have a fighting chance and give hope of survival.
IMPROVE INTER-HOSPITAL COLLABORATION
Despite being built on large areas, hospitals have a limited capacity. It means that they can't accommodate an infinite number of patients at an instant. After a certain amount, they need to divert people's flow to other medical facilities for care and treatment.
Similarly, many surgical transplants depend on these inter-hospital collaborations. They are centers for both donors and recipients to register themselves. The procedure's delicate nature demands them to be in sync with these details to link the two immediately.
Both of these tasks are only possible if these facilities can maintain effective communication between them. That's why they need to consider sharing relevant information over IT networks and through databases. Or, they won't be able to improve the standards of healthcare.
REDUCE CONFUSION AMONGST WORKERS
Healthcare is a complex field, and its workers often struggle with understanding multiple instructions under pressure. It can fall into the category of miscommunication and could harm the patient. To avoid that from happening, healthcare professionals need to use precise words and rely on standard protocols. It will help minimize confusion and make it easier for assistants to process the directions before acting on them. That, in turn, will advance the quality of medical support they offer to their patients and the facility's overall survival rate.
WAYS TO OVERCOME COMMUNICATION CHALLENGES
USING SHARED IT NETWORKS
The easiest and most effective solution to overcome lapse in communication is shared IT networks. Doctors can post their recommended diagnosis and healthcare guidelines online for the hospital to follow. Their colleagues can use the same portals to review their work and make suggestions.
Extending this link for inter-hospital collaborations, facilities can share restricted information for other hospitals. Using it, they can immediately find out the state of another healthcare facility and respond accordingly. It will provide patients with a higher chance of survival with all the elements conspiring to save their life.
REDUCING LINKS IN COMMUNICATION CHAIN
A common reason behind miscommunication or inadequate interpretations is several links in the chain of command. The body of the message can depreciate by the time it reaches the relevant person. If that happens, even with the most reliable doctors leading a case, a mistake can occur at any point. In severe cases, such an error could make the difference between life and death.
Having limited links in the chain or using widely accessible platforms is the only way to avoid this. If the staff can access it themselves, it will add accountability to their actions and reduce confusion.
iii. USING STANDARD TERMS & REFERENCES
A practice to avoid is using different terms and medical codes in the facility. Asking your workers to adapt to various exclusive changes might confuse them. It can affect their performances negatively and might increase the number of ineffective responses to support calls. Instead, it is better to stick with standard medical codes and terminology. That will reduce the burden of adjusting to these variations and focus more on the quality of healthcare services. See if a career in the medical field is right for you by taking Straighterline's online medical terminology course.
SUMMARY
These were a few of the many aspects that highlight the importance of communication between healthcare professionals and improving it. Medical facilities should focus on this area while offering medical assistance to their patients. Otherwise, they will never be able to rid themselves of the erroneous actions and assumptions while promising care.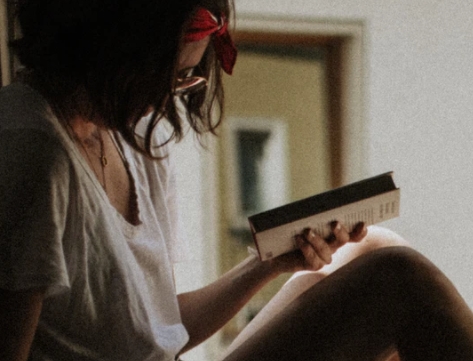 A professional writer with over a decade of incessant writing skills. Her topics of interest and expertise range from health, nutrition and psychology.