Introduction:
Warren Buffet of Berkshire Hathaway, Tim Cook of Apple, David Wichmann of the UnitedHealth Group and even Jeff Bezos of CVS Health. These were the people who started some of the top Fortune 500 companies. You think you might know what their business is all about but you can never be sure of one thing. Exactly how did they do it? They weren't millionaires when they started working on their ideas (at least not all of them anyway). In fact, if you look at Mark Zuckerberg, you might see it more clearly that when a brilliant idea takes off, it doesn't matter who or what brought it up.
Efficiency and Regularity:
Your startup isn't something that can be procrastinated on. You can't handle things like the way you might handle any responsibility or job handed to you. Time is only a concept once you take the work seriously as your own. It will only get completed if you're going to work on it. You can't rely on your employees or internees to do the job as well as you since they got nothing at stake. You can't do something at best if it isn't yours, therefore it's better to do it yourself perfectly for the first time. Since customer satisfaction matters a lot, don't give your clients anything less than your best.
"Let your joy be in your journey, not in some distant goal." – Tim Cook (CEO, Apple)
Effective business leaders have always managed to pinpoint the working areas of the business and put in the effort to make the problem go away. Realizing the need for a comprehensive detail of the business, it is better if you familiarize yourself with each and every step of your business so you can run it.
"If you don't understand the details of your business, you are going to fail."- Jeff Bozos (Amazon)
Patience and Firm Resolution:
"Do not save what is left after spending, but spend what is left after saving." – Warren Buffet (CEO Berkshire Hathaway)
As Buffet's quote goes, you must know when to withdraw from your savings and when to consider them an investment for your business. You can take the cash out any time you want but be aware though. You can get benefits and other complimentary rewards for staying connected. But in all cases, having a lot of patience for your business is essential.
A lot of things factor in, even having problems at home can have a huge impact on the workplace so try to have a calm and open mind at all times because a business comes in contact with a lot of people and a lot of companies.
Therefore, you should have a well thought out plan that has the flexibility to survive if things go south. Like you should have a phone tracker installed in case you lose your phone. Because every business can face a downfall. Most face it at the beginning only while others get a serious hit later on.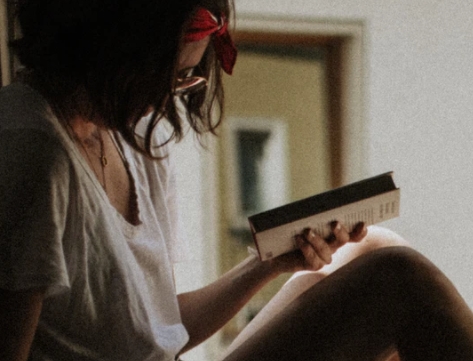 A professional writer with over a decade of incessant writing skills. Her topics of interest and expertise range from health, nutrition and psychology.