We have all heard of Johnny Depp's lavishing and extravagant lifestyle, but the details reveal a bit more than you may have bargained for. Talk about heavy spending! Depp reportedly spends $2 million a month.
According to The Hollywood Reporter and Daily Mail, Johnny Depp hit his previous business managers with a heavy $25 million lawsuit.
He claimed that The Mandel Company (TMG) grossly mismanaged his affairs, failing to accurately pay his taxes on his behalf, even made unauthorized loans, and overpaid for many services, which according to him, cost him "tens of millions of dollars".
This eventually lead to financial trouble. Depp states having become aware of this in March of last year.
The lawsuit itself stated that Depp is living an extravagant $2 million a month lifestyle, which includes a total of $30,000 spending only on wine brought from all over the world, 14 houses and several real estate, and collectible 70 guitars.
Filed this week, the lawsuit claimed that TMG "did everything within its power over the last 17 years to protect Depp from himself and to keep Depp financially solvent" but that TMG "did not have the power or ability to control Depp's spending or his numerous other vices, or to force Depp to make wiser financial decisions."
"Depp lived an ultra-extravagant lifestyle that often knowingly cost Depp in excess of $2 million per month to maintain, which he simply could not afford," writes attorney Michael Kump in the cross-complaint.
"Depp, and Depp alone, is fully responsible for any financial turmoil he finds himself in today."
Once the details of the lawsuit from TMG, juicy information was discovered on the frivolous things Depp spent money on, some of which may blow your mind.
Among many other things, Depp allegedly spent $75 million on buying and fixing up luxurious real estate.
This does not only include the 45-acre chateau in the south of France, which has face valued of $13.5 million. It also covers a chain of islands in the Bahamas, several houses in Hollywood and penthouse lofts in downtown Los Angeles.
He even owns a horse farm in Kentucky. As if this weren't enough, Depp has a full set of employees at each house.
Depp owns a total of 45 luxury cars, which, as you can imagine, cost a fortune.
Cars are not his only obession. Apparently, he spent $18 million on a 150-foot luxury yacht, which he was later believed to have sold to J. K. Rowling.
According to TMG, the only way he flew was by a private plane, and not any private plane, but the Gulfstream GV, which cost him a total of $200,000 every month.
Not to mention the 70 collectible guitars Depp owns.
Oh, and did we forget to mention his marvelous taste for fine wine? Depp has an enormus appetite for wines and has them shipped from all over the world for his liking.
This allegedly costs him $30,000 a month for wine. Out of all the frivolous things he spends on, wine has to be one of the most outrageous choices.
Moving from vehicles and wine to outlandish jewelry items Depp owns. This is just part of his collection.

Known for his eerie taste, TMG claimed that the actor has spent 'many millions on rare and expensive Hollywood collectables' from Marilyn Monroe and Marlon Brando.
He was also believed to have spend 'millions' to purchase and keep an expensive art collection, made up of more than 200 collectable pieces from famous artists such as Jean-Michel Basquiat and Andy Warhol.
He also spent $300,000 a month for 40 employees, including his own security team for him and his family. This was provided for him every hour of every day.
Other interesting information provided by TMG was that Over the years he has spent around $10 million to support his 'friends, family, and certain employees,' stated TMG.
This does not leave out living expenses for his sisters and late mother. Not only that, but he also purchased a multi-million dollar home in Hollywood for his mother, along with a $35,000 a month residence for her when she was not well.
When speaking of the most atypical expense, is the $3 million he spent to fulfil friend Hunter Thompson's dream of having his ashes "blast from a specially-made cannon" over Aspen, Colorado after his death in 2005.
Moreover, finally yet importantly, if all of this was not enough, he still owns a total sum of $55,000 on his Visa Credit Card.
.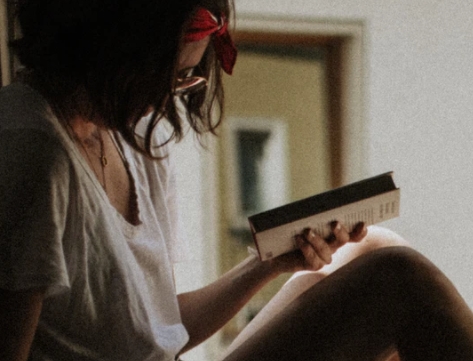 A professional writer with over a decade of incessant writing skills. Her topics of interest and expertise range from health, nutrition and psychology.