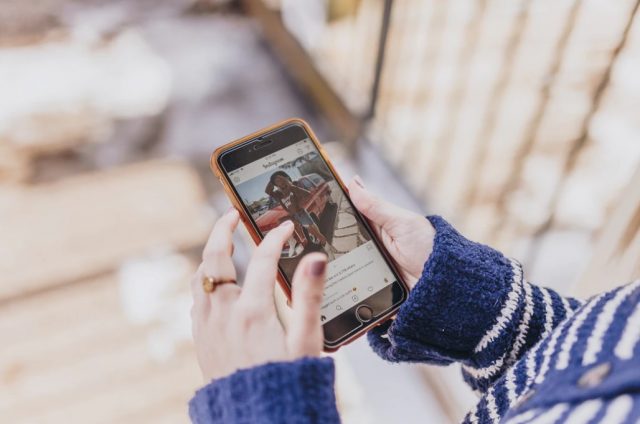 With the outbreak of COVID-19, when millions of people are under lockdown from time to time, the demand for virtual communication is growing. It's no secret that people crave social communication, so internet users have started using different communication channels to keep up with friends and family.
As a visual platform, Instagram is one of the fastest-growing social media platforms with the most engaged user base, so it's no wonder that more and more Instagrammers use it as a virtual communication channel.
What is more, this platform is a perfect place to make new friends. Having a solid following in-app, not only can you satisfy communication needs, but you can also make money on Instagram.
Ready to use Instagram as a virtual communication channel and make friends in-app? Here are 7 ways to do it on the platform.
1. Write About Yourself in the Bio
Your Instagram bio is just like a business visit card: it's the first thing users see when they visit your profile and it provides them with information about your personality, views, and values to help them make the right decision whether you're an interesting person for them or not.
Being limited to 140 characters and one link, you can let your creativity run wild and write everything you want strangers to know about you: skills, preferences, hobbies, strengths, etc. What is more, you can personalize your bio and make it even more eye-catching by using different fonts or emoji.
2. Create a Beautiful Instagram Feed
Instagram is a visual platform where visual learners share their photos/videos and check out others' visual content. It's no wonder that cohesive Instagram feeds grab the attention of users, so having a beautiful feed is one of the most important Instagram trends.
Although making friends is not just about your Instagram profile, having a beautiful feed is one of the most effective ways to attract more visitors who can be interested in becoming your followers or even friends.
To create a great feed, it's important to think about Instagram Story Highlights (if you use them) and posts. Luckily, there's a great variety of graphic design tools that allow non-designers to make stunning visuals with ease: Canva, Crello, InstaSize, to name a few.
3. Share Your Tips and Tricks
More often than not, friends are like-minded people who share the same interests, values, and views. This means your potential friends should be interested in the same niches as you're. And if you're an expert in something that sounds appealing to them, it's a great opportunity to share your tips and tricks to show your expertise and therefore spark interest in your personality.
Whether you create a series of posts with tips or go live to answer frequently-asked questions about something you know well, there are many ways to produce educational content that encourage followers and visitors to learn more about you and start a private conversation.
4. Show Off Your Creativity with Instagram Reels
The popularity of social media videos is on its rise. With the short attention span of 8 seconds, when people quickly lose interest in any content type, dynamic and eye-catching videos grab the attention of potential audience.
The variety of Instagram videos is great. From short-lived video Instagram Stories to long-form IGTV videos, there are many ways to show off your creativity and produce videos that resonate with your following. But if you want to reach a wider audience who may not follow your profile in-app, it's important to jump on the bandwagon and create short yet engaging Instagram Reels. Since Reels appear on the Explore page, chances are that your content can find the right audience who is interested in your personality and therefore help you make more friends on the platform.
5. Follow Interesting People and Influencers
Most people are selfish creatures who love when other people show interest in them. Instagram is a social media platform where you can follow people, like and comment on their posts, or slide into direct messages to ask questions directly. And Instagrammers love when other users do it.
Thus, the best way to make new friends in-app is to take the first step and show your interest in other people by following them. Whether you find people you already know, friends of your friends, or Instagram influencers, follow interesting profiles and participate in conversations they start. It's a great way to capture their interest in your profile, too.
6. Check Out Direct Messages
Leaving comments under posts, you share your thoughts with a great number of people who visit these profiles and read comments. But if you want to make your conversation more private and communicate with a potential friend directly, you can always send a direct message.
Many social media specialists claim that the number of direct messages on Instagram is constantly growing which means more and more people use this feature as a communication channel. However, it's easy to miss a private message from other users, especially if you don't follow each other on the platform. Thus, it's important to regularly check out direct message requests as you can get a message from a potential friend. After all, people love attention and nobody wants to be ignored.
7. Take Part in Conversations on Instagram
Instagram is a great communication channel that allows people to browse and find relevant content with the help of hashtags, tags, and keywords. This means you can follow interesting profiles which also gives you an opportunity to meet people who are interested in the same topics. However, following these profiles isn't enough to make friends; it's also important to exchange your ideas and thoughts, so take part in conversations on Instagram.
For example, you can show your attitude toward a problem, tag a person who shares the same values, or like a comment that sounds reasonable to you. All of these ways give you a great opportunity to make friends with people on the platform as we always seek out friends with similar views.
With over 1 billion monthly active users, who actively follow other people and interact with them in-app, Instagram has become a great virtual communication channel for people from all over the globe. Not only can you communicate with your friends and family on the platform via comment section or direct messages, but you can also make new friends in-app and it's a great opportunity to satisfy your communication needs and meet new people with similar views and values.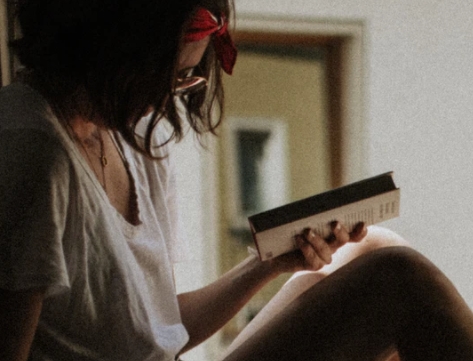 A professional writer with over a decade of incessant writing skills. Her topics of interest and expertise range from health, nutrition and psychology.