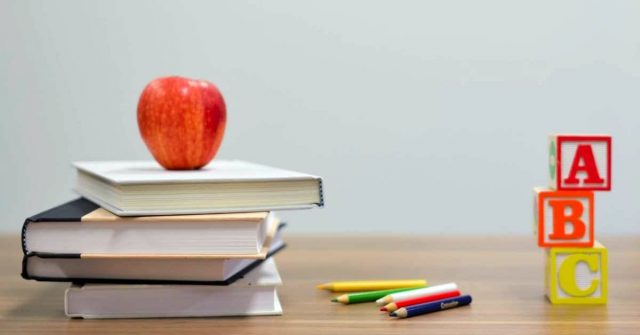 Did you know that Finland has been touted as the most literate nation in the world thanks to its 100 percent literacy rate, years of schooling, various newspapers and libraries, and computer availability?
Additionally, the Finnish education system is considered the best in the world. There are several reasons why this is so. First of all, Finland has an education model that's different from the models used in the rest of the world.
According to the Finnish education model, students have to participate actively in creating their own learning activities. They also have to work in teams on projects. In addition, classrooms in Finland are student-centered.
Another thing that's characteristic of Finland's education system is that it consists of early childhood education, primary education, upper secondary education, higher education, and adult education. (1)
Other reasons why Finland's education system is considered the best in the world are the following: Finnish children begin their schooling at the age of 7. All teachers in Finland hold a master's degree, and they don't assess the learning and performance of students by using standardized tests and exams. Instead, they do so by using a grading system that they design on their own.
However, the main reason why the Finnish education system is considered the best in the world is the education policy the country has adopted.
Finland Education Policy
Offering every citizen in Finland equal opportunities for education and training is the primary objective of Finland's education policy. The four keywords that characterize the education policy of this country are equity, quality, internationalization, and efficiency.
Another thing that characterizes the Finnish education policy is that learning is prioritized by over-testing. For instance, students in primary education are not required to do national tests. The only obligatory test they take is at the age of 16. In addition, teachers assess students' learning and performance by using their own grading system and considering the objectives that the curriculum includes.
And last but not least, one more thing that characterizes Finland's education policy is that the majority of education is funded publicly. Finnish students don't have to pay tuition fees. Moreover, students in basic education are offered free meals, school materials, and transport, whereas students in upper secondary education are required to pay for commuting and their books. Additionally, Finland offers students study loans and grants. (2)
In addition to the above-mentioned characteristics of the Finnish education policy, here are a few more:
'Lifelong Learning' and 'Free Education' are the two principles on Finland's education policy is founded on.

Teachers in Finland are fully trained, and they all hold master's degrees.

Finnish teachers actively participate in the designing of learning plans and the best curricula.

Students are encouraged to work in teams on projects through specializations and by participating in interdisciplinary projects.

The Finnish education system promotes an environment of trust between the community and educators.
Finland Offers International Students Opportunities To High-Quality Education
Education institutions in Finland have over 20 000 international students that study in various locations in this country. The main difference between Finnish students and international students is that the latter are required to pay university tuition fees. International students are considered those outside the European Union (EU) and the European Economic Area (EEA). (Students from EU/EEA countries and Switzerland don't have to pay tuition fees). However, international students are not required to pay for programs taught in Swedish or Finnish.
In addition, students that pay fees are offered scholarships in higher education institutions in Finland.
International Schools In Finland
The international schools are located in various cities in Finland, such as Helsinki, Turku, Espoo, Imatra, Oulu, Lappeenranta, Vantaa, Rovaniemi, Pori, Tampere, and Rauma. Programs in these schools are taught in English, Swedish, Russian, French, and German. Some international schools have adopted Cambridge and International Baccalaureate programs. Some have adopted a modified Finnish national curriculum, and some have adopted a national curriculum from other countries.
Students from all over the world can enroll at international schools in Finland. In government schools, students have to take entrance examinations. Programs in the international schools are taught in the language of the school. However, students study the Finnish language and culture in some schools as part of the curriculum. In what follows, we've presented the international schools in Finland.
1. The International School of Helsinki
This school is private, and it consists of two sections: Lower School and Upper School. The International School of Helsinki offers different programs that are taught in English. The programs are also student-centered, and students are offered the opportunity to choose from a variety of sports and after-school activities.
2. Maunula Elementary and Secondary Schools
These schools are also located in Helsinki.
In Maunula Elementary School, students are not required to pay tuition fees, and they study in English-speaking classes in grades 1-6.
Maunula Elementary School is intended for Finnish children that return to Finland from other countries as well as children who speak English and live permanently or temporarily in Finland.
In Maunula Secondary School, students study in International Classes in grades 7-9. They are not required to pay tuition fees, but they are required to take an English aptitude test.
3. Kielo International School
This is a private primary school and it's situated in Malmi. Kielo International School follows the Finnish national curriculum, which is taught in English. The school focuses on students' development, well-being, and academic achievement.
4. Ressu Comprehensive School
This school is located in Helsinki and is intended for students aged 7-15. Students study in English and Finnish-speaking classes, and they don't have to pay tuition fees.
5. The Deutsche Schule
Situated in Helsinki, this school is intended for students 7-18 years of age. Students in this school study in German-speaking classes.
6. Kulosaari Elementary and Secondary Schools
This school is also located in Helsinki. Students in this school are not required to pay tuition fees. There are two types of secondary schools: Lower Secondary School and Upper Secondary School.
In Lower Secondary School, students can study in English, Finnish, and bilingual classes in grades 7-9, whereas in the upper secondary grades, they can study in English classes only, in grades 10-12.
7. L'école Française Jules Verne
This school is also located in Helsinki, and it follows the French curriculum from kindergarten to high school.
8. The Finnish-Russian School
Located in Helsinki, the Finnish-Russian School is intended for students 6 years of age and is free of charge. It also includes a private day nursery. Russian and Finnish are used as languages of instruction.
Other international schools situated in various cities in Finland include the following:
Etelä-Tapiolan Lukio, Espoo International School, and Mattlidens Gymnasium are all located in Espoo.

Oulu International School

International School of Vantaa

English Classes at Cygnaeus School, which is located in Pori

Lyseonpuiston Lukio, which is located in Rovaniemi

Ecole Areva MLF de Rauma

Finnish International School of Tampere

Tampereen Lyseon Lukio (Rellu)

IB World School – Imatra and Lappeenranta

Turku International School
Vocational Schools In Finland
Young students and adults can obtain vocational qualifications in upper secondary vocational education and training (VET). Adults and those people who have already gained skills mostly complete competence-based qualifications. Vocational education and training offers skills for work and life and is organized mostly as apprenticeship training or in institutions.
Those who have obtained vocational qualifications are eligible for universities of applied sciences and regular universities.
Vocational qualifications in Finland are provided in Finnish and Swedish in the following educational fields:
Education

Agriculture and Forestry

Health and Welfare

Business, Administration, and Law

Humanities and Arts

Natural Sciences

Service Industries

Information and Communication Technologies

Social Sciences

Technology
Sources And References
Finland Education System Ranking
Introduction to Finland Education
Study in Finland: A Guide for International Students
International Schools & Private Schools in Finland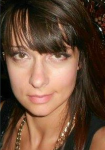 Riley Cooper is a professional writer who writes informative and creative articles on topics related to various fields of study. Written with love and enthusiasm, her articles inspire readers to broaden their knowledge of the world, think and get ready to act. If you have a general question or comment please fill out the form and we will get back to you as soon as possible https://curiousmindmagazine.com/contact-us/