As a student, it's normal to desire the best school to study your major. But it can be challenging to choose the right university for study. One that fully represents your academic vision and goals be it to become a professional essay writer or a middle school teacher. What if you find bits of these attributes scattered in two separate schools? How can you choose the best school? Can you attend two universities at once? Can you take two courses in two different universities?
Studying at two Universities are the same time is hard, so students might need help with their academic assignments, instead you can can choose English language school in London for much easier solution. If that's the case, Essay Coach can help you with writing an essay for college fast and in the most effective manner.
Surprisingly, it's possible to gain multiple admissions and study at two different universities at once. Such a situation is known as dual enrolment. Attending two universities at the same time is normal, and this will be the focus of this article.
WHAT IS DUAL ENROLMENT?
It is also known as co-enrolment, students who are under such arrangement will study at their degree-granting university for the normal four years duration. However, any class you take elsewhere will be transferred to your degree-granting college. Such courses might be transferred upon graduation to your main university. One of the numerous benefits of co-enrollment is the ability to receive seamless education at two distinct universities.
Another thing you must know before opting for co-enrollment is that it's not meant for every student. Not everyone can handle the demands of attending two universities at the same time. You need to consider some factors to determine if this option is for you. To start with, let's consider what you will benefit from co-enrolment.
BENEFITS OF CO-ENROLMENT
If you choose to take classes in a cheap school different from your main, you will spend less than what the average student pays for a four-year degree program. You can do this by enrolling concurrently for courses.
An amazing college experience
Concurrent enrolment can save you from spending much. You can submit an application at two schools, attend classes at both, but be a regular student in one. This will help you become well versed in learning and enjoy amazing learning opportunities.
More scheduling options
One of the benefits of gaining admission in two separate universities is the flexibility and scheduling options it offers you. If you have classes in both schools at the same time, you can reschedule your time and take one of the classes instead.
The best way to avoid such a glitch is to apply for admission into the undergraduate program of both schools at a different time of the year. That way, you won't have problems rescheduling your classes when they coincide. Better still – consider hiring an admission essay writing service. With such a carefully written essay, you will be able to apply to both schools while fulfilling all requirements. The service comes cheap, and the benefits far outweigh its costs.
HOW TO KEEP UP WITH ACADEMIC ASSIGNMENTS FROM TWO UNIVERSITIES
Writing assignments or doing tasks assigned by two universities can be challenging for the average student. How can you keep up with them, so it doesn't affect your grades?
Avoid multitasking
Multitasking can reduce your productivity and your ability to learn fast. Many students studying at two universities at the same time often make this mistake. One thing you must know is that the quality of your work will be compromised if you focus on more than one thing at a time. This is especially true when writing a research paper online. Instead of struggling to write a research paper for both schools, why not hire an expert? The process is easy. Just hire a writer and pay to get such work done quickly and professionally.
Understand the rules of both schools
Before you apply to be a student at two universities, you need to ensure you already know the laws of both schools with regards to co-enrolment. You must take the information seriously because if you ignore them, it will affect your studies adversely.
Decide where to take classes
You may have to take many subjects at your primary university. And you will be required to take them throughout your four-year study program. At the other university, you can attend lower division classes or take full classes online. However you wish to do it, you need to plan carefully for it. This will help you, so it doesn't ruin your primary purpose of attending both universities.
FINANCIAL AID WHEN CONSIDERING CO-ENROLMENT
Ensure you understand the rules of the universities before applying for a college degree in both schools or studying at two universities at the same time. If you desire some financial aid in the form of scholarship, you should know the rules as it applies to both universities. Most times, scholarships and loans cannot be applied to multiple schools at the same time. However, if you seek a consortium agreement, you can deal with the issue better.
You know the reason why you decided to study at two universities at the same time. You may want to try it to gain more experience on Brighton English school and broaden your knowledge regarding your major. But have you understood the academic system of both schools? Do you know that the system may allow you to transfer your credits while leaving your grades behind? This also implies that it might not have any significant impact on your GPA.
This is one route you must give careful thought to before embarking on it. Your purpose must be clear, and the vision must be defined.
Autor Bio:
Jack Gallaher is the founder of Play Pulse, a place where players from all over the world can find the best online casinos Internet can offer. He enjoys creating game guides and sharing his strategies with community and friends. Prior to founding Play Pulse Jack worked as a community manager on a famous gambling portal.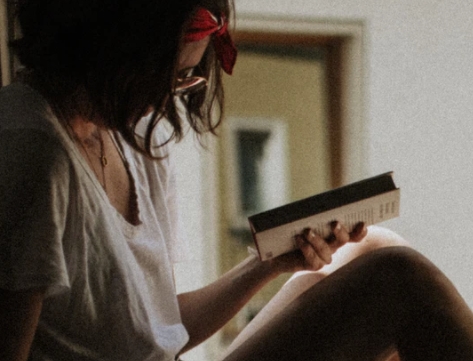 A professional writer with over a decade of incessant writing skills. Her topics of interest and expertise range from health, nutrition and psychology.