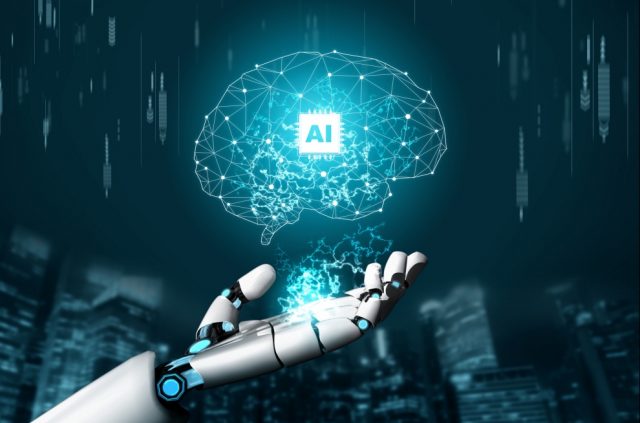 Machine Learning is growing rapidly, and those with a Machine Learning Certification are in high demand. Machine Learning is becoming increasingly important in the modern workplace, and having the right qualifications is essential for staying competitive.
From increased employability to higher salaries, a Machine Learning Certification can open up many opportunities and help you reach your professional goals. Read on to learn why a Machine Learning Certification is worth pursuing.
This blog post will outline six key reasons why an ML certification is worth pursuing and how it can benefit your career.
1) The world is becoming increasingly data-driven
From marketing to finance and from healthcare to manufacturing, the use of data is becoming increasingly important in almost every sector. Thus, machine learning certification is becoming more in demand as it teaches how to use data to make predictions and offers many solutions.
Companies and organizations seek ways to utilize data to make more informed decisions and better predict outcomes. As such, the demand for experts who can analyze, interpret and make sense of data is rising.
Machine learning is a powerful tool that can help turn data into actionable insights, making it an invaluable asset in the modern economy. With its ability to process vast amounts of data quickly and accurately, machine learning is quickly becoming an essential skill for anyone looking to stay ahead.
2) Growing demand for machine learning experts
With the advent of data-driven machine learning professional certification technologies, the need for experts in machine learning has grown significantly. Companies worldwide are increasingly looking to hire professionals with the necessary knowledge and experience to drive their operations.
Machine learning experts can help organizations create powerful data-driven models and algorithms to improve their processes.
By analyzing large datasets learned in a machine learning professional certification, they can identify trends, uncover opportunities and make predictions about future performance. With the right skills, these professionals can play a critical role in helping companies stay competitive.
3) Make you more marketable
Having a machine learning professional certification will make you a desirable candidate for potential employers. It proves you have acquired the skills and knowledge necessary to work with this technology, making you stand out from the competition. With the demand for Machine Learning experts increasing, having a certification can give you an advantage over other applicants who don't have one.
4) Edge over your competition
Gaining a Machine Learning certification will give you an advantage in standing out in the job market.
A machine learning professional certification is a sign of professional expertise, which employers look for when hiring. Certification can show potential employers that you are knowledgeable and experienced in the field, giving you an edge over those who don't have one.
Additionally, you'll be able to use the machine learning professional certification to demonstrate your ability to handle challenging projects, increasing your value to potential employers. With a Machine Learning certification, you'll be better equipped to compete in an increasingly competitive job market.
5) Help you get a higher salary
Data-driven decisions and analytics are quickly becoming the new norm. As technology and AI advance, the need for the best machine learning certification professionals is growing. A machine learning certification demonstrates that you are up-to-date with the latest machine learning and data science trends.
With the fast-paced advancements in the industry, an ML certification is the best way to ensure that you are on top of the latest trends and developments. By staying informed, you can ensure that you remain a valuable asset to your employer or future clients.
6) Help you keep up with the latest trends
In a rapidly changing and growing industry like machine learning, keeping up with the latest trends is vital for staying ahead of the competition.
With a ML certification, you can stay ahead of the curve by learning about the latest technologies, techniques, and methods being developed in the field.
By understanding the newest advancements, you can stay on top of your game and remain an asset to any employer. An ML certification will also ensure you have the skills necessary to stay up-to-date with current best practices and industry standards.
What Does the Job Search for Machine Learning Experts Look Like?
After getting the best machine learning certification, the career path can be broken down into several steps.
First, you'll need to understand the basics of machine learning thoroughly. This includes getting a solid foundation in programming languages like Python and Java and statistics and probability.

You'll also need to become familiar with concepts like data pre-processing, machine learning algorithms, model evaluation techniques, and more. Once you have these basics down, it's time to move on to more advanced concepts such as deep learning, natural language processing, and reinforcement learning.

Once you have mastered these areas, you can apply your skills to real-world problems. Here, you may work with a variety of datasets, as well as on projects that involve areas like computer vision, robotics, and other related fields.

With continued work, you can eventually progress to more senior positions, such as being a senior machine learning engineer or data scientist.
Summary:
The best machine learning certification can give you the edge to stand out and help you get a better salary. It also gives you access to the latest trends and keeps you ahead of the curve in the ever-evolving field of Machine Learning. In conclusion, the question of whether a Machine Learning Certification is worth pursuing depends on individual goals and circumstances. A well-structured data science and machine learning course can provide essential knowledge and skills for aspiring professionals seeking expertise in data science and machine learning, bolstering their career prospects and making them valuable assets in the evolving tech landscape. However, carefully considering personal objectives and the course's curriculum is vital to making an informed decision.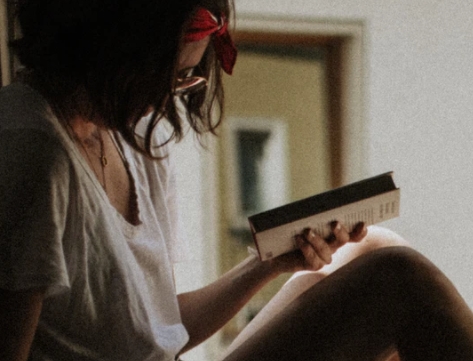 A professional writer with over a decade of incessant writing skills. Her topics of interest and expertise range from health, nutrition and psychology.