Has is taken over receiving flowers, champagne, poems and long walks?
The journey that takes two people from being strangers to best of friends and sometimes soulmates is a beautiful one. From long talks on the phone, to corny text messages, it creates a bond between these two people that sometimes lasts a lifetime. Dating involves spending as much times as possible with this other person that becomes an integral part of your life, be it going to the movies, laying in bed watching 'Modern Family', having thanksgiving dinner with family or the annual office party, this other person becomes the reason why these activities become more pleasurable for you.
It is easy for most people to get as much dates as they want but there are a lot of people out there who find it difficult, so in recent times there have been advances in technology to make dating easier for these set of people.
Catch a grenade for you by Bruno Mars? Romeo and Juliet by Shakespeare? Emilia Clark and Sam Claflin in Me before You, Romance has been part of our human lives for as long as we can remember. Movies, books have brought romance to us for so long that it is now a part of us. The act of giving the most beautiful flowers, writing the most heart-wrenching poems, even giving your life for another person is what we all desire. Romance and love most times have been called two peas in a pod. The feeling and the act kind of go together when dating is involved. It shows that other person how much they mean to you and how much you are willing to do for them just to make them feel special.
The world is now a global village. We interact and communicate with different people from different parts of the world, all thanks to the internet and electronics, wherever we are and whenever we want. So, finding love has also become global. Online dating is the act of been in a relationship with someone and more often than not, you have never met in person.
It is carrying on a relationship through various websites, chats rooms, dating sites that help you be with this other person at any time of the day, wherever they are in the world. You literally have this person with you at all times by just going on a site or dropping a message on your chats. Online dating has come to stay. We don't need to hang our heads while we wait for our 'knights in shining armor' or 'our princesses in need of rescue', we can find them online with just the press of a few buttons.
There are various sites out there that cater to our dating needs and most of them are truly safe with great positive reviews. These sites are arranged in such a way so as to help you find just what you are looking for in a date. Some of these sites might be free while some might have a signup fee. See okcupid reviews here. It all depends on what exactly your needs are when it comes to your dating partner. Some websites are strictly regional, i.e. to be a member you have to reside in the country where that site is domiciled. There are also sites that cater to just one type of faith e.g. Christians or Career oriented individuals, single dads and moms etc.
All these sites are here to help facilitate the romantic relationship which most individuals crave for. But the big question is, does online dating destroy romance? Our answer would be no, it doesn't. Romance is an act. This is inspired by the feelings you have for that special someone whom you want to make happy. How you met, where you met, what platform or dating site you use to keep in touch with each other, does not matter when it comes to romance.
You can send digital flowers or even real flowers across continents or order them through a local florist wherever he or she lives. What about music? You can make a playlist of their favorite songs or a combination of both your favorite songs and send it via email or electronically for them to download. Want to see their faces first thing in the morning when you wake up? Most dating sites give you the option of video calling so you can talk face to face with the aid of a phone or tab or laptop over the internet.
Online dating over the last couple of years has been more help to the desire for a romantic relationship than bad. Most people do not have to worry about been in a physical location most times, they can now communicate in their relationships even while they work. It has also helped in bringing most people together as online dating has expanded the reach of most people by linking the distance between countries, locations and times.
It has successfully opened the world to give people the choice of their partner from anywhere in they so desire. Also has successfully helped narrow the pool of great numbers to just the kind of people we want to meet say, career focused individuals or people who love the great outdoors etc.
So, what are you waiting for? Not everyone can have the classic bump into him or her and your books go tumbling down, you both bend at the same time to pick them up, your eyes jam and it's love at first sight. Well, now you have to try not one or two or three but maybe several dating sites before you successfully meet 'Mr. Right' or 'Mrs. Right'. The trick here is to keep at it because online dating might be the way you actually get to meet that romantic guy or girl of your dreams that would make you question where all this love has been all your life.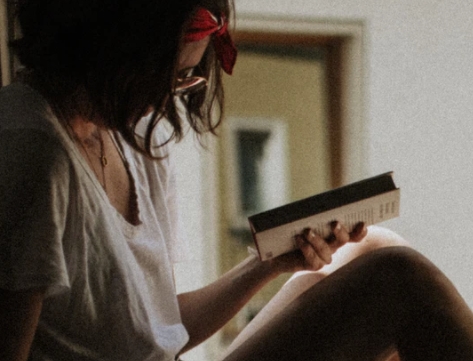 A professional writer with over a decade of incessant writing skills. Her topics of interest and expertise range from health, nutrition and psychology.