Dr. Hinohara, who worked tirelessly until his death at the age of 105, explains that the secret to longevity lies in a life filled with fun, purpose, hard work, and not listening to every of your doctor's advice.
Longevity is something many people try to decipher and something which has both intrigued and inspired whole civilizations. And people do try to contribute to living long, healthy, and happy lives.
If you think of a country which seems to have found the secret to longevity, it is most likely that Japan will pop to your mind. Japan is the world leader in longevity, and it has got Dr. Shigeaki Hinohara's selfless contribution to thank for it.
As a chairman emeritus of St. Luke's International University, and honorary president of St. Luke's International Hospital, Dr. Hinohara lived to 105, and he truly practiced what he preached.
His discoveries allowed him to have the strength and spirit to continue working until several months before his death. He used to work for up to 18 hours a day, 7 days a week, treating patients and holding lectures.
He was also the author of around 150 books, which he has published since his eighties, including Living Long, Living Good, which has sold more than 1.2 million copies.
How did he manage to do all this?
In an interview with Japan Times journalist Judit Kawaguchi, he discussed several guidelines for living a long, happy, and healthy life. Among them, he explained that living longer means living with a mind free of constraints and fears.
He outlined several tips which can help anyone achieve the goal of longevity and a life of happiness and success.
Have more fun instead of worrying about your diet and sleep
Dr. Hinohara advises that we should act more like when we were children. That careless attitude which did not follow strict rules about what you eat and when you sleep is what truly makes you happy.
"It's best not to tire the body with too many rules such as lunchtime and bedtime," he explains.
Obesity and longevity do not go together
If you have put on some extra pounds, it is best that you lose them if you want to live long. Dr. Hinohara had only coffee, a glass of milk, and some orange juice with a tablespoon of olive oil for breakfast; Milk and cookies for lunch (or sometimes nothing if he was too busy); and for dinner his choice was veggies, fish and rice, and, twice a week, 100 grams of lean meat.
Do not go for anything your doctor says
Dr. Hinohara says that if your doctor wants you to take a test or have surgery, always ask the doctor if he would recommend such procedure for a member of their family. "Contrary to popular belief, doctors can't cure everyone. So why cause unnecessary pain with surgery? I think music and animal therapy can help more than most doctors imagine."
Pain is countered by fun
"Pain is mysterious, and having fun is the best way to forget it. If a child has a toothache, and you start playing a game together, he or she immediately forgets the pain," explains Dr. Hinohara. He also notes that this approach is what they use at St. Luke's by introducing music, art classes, and animal therapy.
Do not be lazy
Of course, the elevator will take you upstairs quickly, but if you can use your legs, you better do that. Carry your own things, and whatever you can do with your own strength, do it. At the age of 105, Dr. Hinohara took "two stairs at a time" to get his muscles moving.
Do not retire
And, he explains, if you have to, retire much later than 65.
Source: Business Insider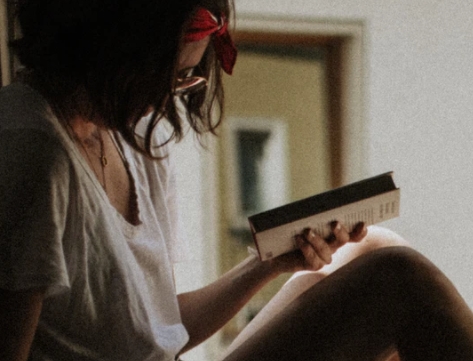 A professional writer with over a decade of incessant writing skills. Her topics of interest and expertise range from health, nutrition and psychology.