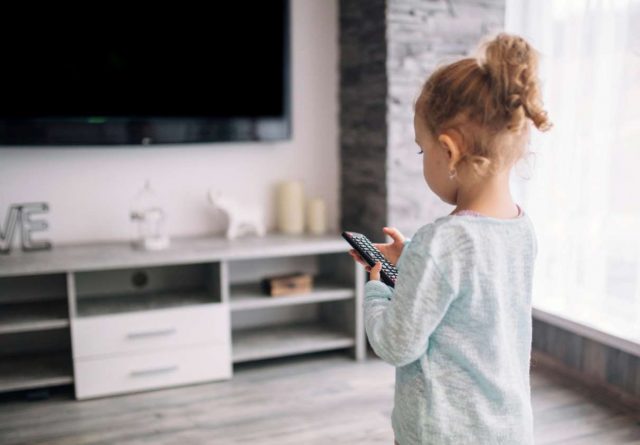 As a parent, you might have tons of concerns regarding the content your kids can access on TV. Multiple channels claim to be kid-friendly when in actuality, they put on content that subliminally contains images or messages that could be a danger to the mental growth of children. This is why we have curated and created a list of some of the best kid-friendly TV networks that include entertainment and information-based content.
So, without much further ado, here are some of the channels you should expose your kids to.
1. Kids Street
Launched back in 2017, Kids Street is an American pay television network. It primarily caters to Spanish children of ages between 3 to 7. The shows aired on this network are, however, available in English language but the secondary audio program is in Spanish.
The good thing is, as a Latin-American customer of Spectrum, you can get this channel easily with your TV subscription. With its plans, you get to enjoy more than 140 channels, including up to 75 channels in Spanish. You can take a look at Spectrum mi plan Latino to find out a more extensive list of amazing features and Latin networks that will be perfect for your Hispanic household.
Programs Aired on Kids Street
The Fox-Badger Family

Strawberry Shortcake: Berry in the Big City

Chocolix

Rainbow Ruby

Polly Pocket, and many more.
2. Cartoon Network
It would not be a stretch to say that Cartoon Network is a staple of every American household. It is timeless and truly classic. What's more, if your kids are fond of watching cartoons that are both entertaining and educational, then Cartoon Network is the best place to go.
Cartoon Network has stood the test of time. It continues to be a favorite of kids of all ages. The channel is perfect even for parents to taste the nostalgia and take a stroll down memory lane. (1)
Programs Aired on Cartoon Network
Adventure Time

The Amazing World of Gumball

Steven Universe

We Bare Bears

Looney Tunes

Tom and Jerry Tales, and many more.
3. Nickelodeon
Next to Cartoon Network, Nickelodeon proudly rules the television screen of every home. It was launched back in 1977, and to this date, Nickelodeon has been gaining massive popularity due to its content catered towards children of all ages. However, it is best suited for children between the ages of two to seventeen.
Nickelodeon has introduced multiple sister channels and programming, along the way. One of which is Nick Jr. and Nick Jr. Channel. Both are aimed at preschoolers. On one hand, Nick Jr. was released in 1988, whereas, Nick Jr. Channel was released back in 2009.
Programs Aired on Nickelodeon
SpongeBob SquarePants

PAW Patrol

Danger Force

Star Trek: Prodigy

Bubble Guppies, and more.
Programs Aired on Nick Jr. Channel
Blue Clues & You!

Team Umizoomi

Bubble Guppies

Santiago of the Seas

Blaze and the Monster Machines, and more.
4. Baby TV
As new parents, Baby TV is a perfect channel for you to expose your infants or toddlers too. Its unique and fun content makes you and your little ones completely invested in the shows. Moreover, Baby TV offers a very different take on learning opportunity to kids and consequently, make things easier for you to raise your little ones.
The programs are created in cartoon forms, however, all these shows encourage learning in toddlers and infants by providing content that is fun to watch as well. Your kids can learn skills of varied kinds as the network continues to play its part in the learning process.
Programs Aired on Baby TV
The World is a Wonder

Welcome to the Island

Mike's Bike

Bath Tubbies

Pix & Leo

The Egg Band

Little Lola Visits the City and more.
5. PBS Kids
PBS Kids is famous for producing content that is loved and adored by children of all ages. All the programs available on this network provide your kids with great opportunities to learn different skills and do fun activities.
In addition to this, PBS Kids plays an important role in evoking the imaginative capabilities of your kids. It aims in helping you, as a parent, in the upbringing of your kids, and that too through content that is both fun and informative.
Programs Aired on PBS Kids
Arthur

Sesame Street

Wild Kratts

Curious Geroge

Odd Squad

Cat in the Hat

Dinosaur Train, and many more.
6. Disney Channel
We could not create a list of kid-oriented networks without mentioning Disney Channel and its sister channels. Launched in 1983 under the name of The Disney Channel, this network continues to cater to children between the ages between seven and seventeen. Its extensive list of programs includes theatrical releases, children's television series, and original films, in addition to the selected third-party programs.
It further released Disney Junior and Disney XD, where the former aims at children from ages two to seven, whereas, the latter primarily aims at children ages six to eleven years old. Both sister channels air television series, made-for-TV films, theatrically released films, and various other programs.
Programs Aired on Disney Channel and Sister Channels
Bunk'd

The Villains of Valley View

Secrets of Sulphur Springs

Hamster & Gretel

The Ghost and Molly McGee

Mickey Mouse Funhouse

SuperKitties

Eureka!

Ghostforce

Roman to the Rescue, and more.
Wrapping Up
As a parent, it can get difficult to find kid-appropriate content on your television screens. But with networks like the one mentioned above, you can now finally get a breather and let your little ones find fun content which is perfectly kid-friendly. So, fret no more and switch on the channels we have mentioned in this article. (2)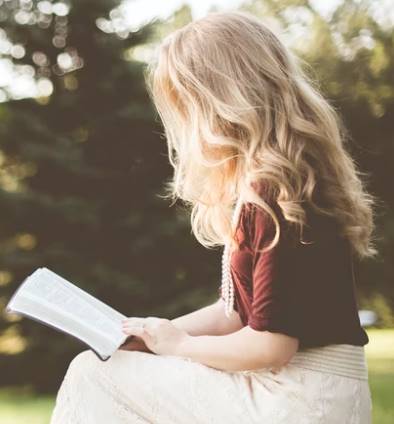 Speaks from heart, always too passionate and driven by emotions. Spins the words with kindness & sharpness, intriguing your ever-inscrutable minds.