A wedding website is not a new concept but you will be amazed to know how these websites have come a long way from being URLs to check the venue. With everyone having a smartphone, it becomes easy to inform everyone if there's a change in the wedding schedule. In this article, we shall take a look at how a wedding website can be your prized possession for the entire life. (1)
So, without any further ado, let's get started.
A wedding website can help in avoiding miscommunication: It is relatively easier to check a website from the bookmarks of your browser instead of having to search for a printed wedding invitation card. This ease of access not only makes these marriage websites more user-friendly but also prevents any miscommunication from either side. If you're updating your website, allow the guests to provide their feedback as it would improve their experience of the wedding ceremony. It doesn't require more than one person to handle the website and avoid any mismanagement to happen.
Large wedding ceremonies require proper wedding websites: If there is going to be a large ceremony, a wedding website becomes inevitable as it would require a team to inform the guests manually. On the top of it, manual invitations are not only time consuming but are also quite inefficient in reminding the guest. Your website can easily be used to set a reminder for your guests and to take a note of who all are going to attend. Regardless of how long your guest list is, you can invite them all with a single click on your website. This way, you not only end up saving the printing cost but also your precious time.
Tracking the response becomes easy: RSVPs become really efficient one you provide your guests with an option to respond to the invitation. You can track this response to adjust your expenditure according to the appropriate number of people who are going to attend the marriage. Address of the venue can be included as coordinates that can be easily searched using online map services like Google Maps. Updating the guest list can also be a wise choice as guests can figure out if they want to come in groups. This will not only save their travel expenses but also let you save some space in your parking area. (2)
A wedding website can serve as an online wedding album: As mentioned earlier in this article, the purpose of a wedding website is not just to provide you with location coordinates but to serve as a souvenir. There are going to be a couple of photographers and tons of photos and videos that can be uploaded on the website. But you'd be thinking that you would've had that data even if you didn't have a wedding website.
So the catch is that you can allow your guests to upload the photos and videos they click during the wedding. Let all the high definition images fill up the gallery on your website and watch the number of memories grow in size. You'll end up with various POVs to take a look at your precious day and how it was like from your guests' cameras.
Conclusion: You don't have to spend a fortune in order to have your own wedding website that can be visited even after you have your grandchildren. There are a number of websites that can provide you with a full-fledged marriage website that can prevent all the hassle. So you should start preparing the guest list and leave most of the hectic path to be handled by the technology.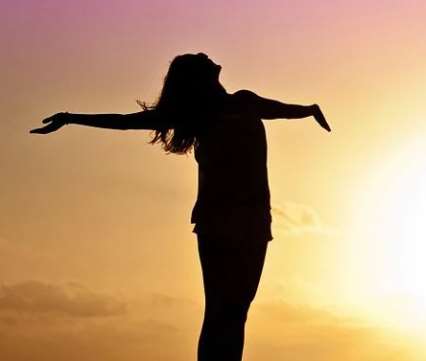 Ana Miller is a creative writer. Her topics of interest and expertise range from psychology to all sorts of disciplines such as science and news.