The famous actor and environmental activist Leonardo DiCaprio has come out against big oil companies and the effect they have on the environment. DiCaprio and over 2,000 people and 400 institutions have pulled out their funds in fossil fuel companies the past fall, representing an extraordinary $2.6 trillion in investments.
This move is a part of the global movement to divest funds from fossil fuel industries in order to invest in new climate solutions. According to DivestInvest.org, more than $3.4 trillion in total assets have moved money out of "planet heating fossil fuels and into climate solutions."
The actor created the Leonardo DiCaprio Foundation back in 1998. The mission statement of this foundation is "dedicated to the long-term health and well-being of all Earth's inhabitants".
Leonardo DiCaprio Foundation is focused on protecting biodiversity, wildlands, and ocean conservation.
However, the main focus is on the climate change.Up till now, the foundation has awarded $45 million worth of grants in over 65 environmental organizations for promoting economic sustainability.
At the United Nations Climate Summit in 2014 DiCaprio spoke as a Messenger of Peace. The speech he made was mainly concentrated on carbon emissions and "government subsidies for coal, gas and oil companies".
"I am not a scientist, but I don't need to be. Because the world's scientific community has spoken, and they have given us our prognosis, if we do not act together, we will surely perish.
Now is our moment for action.We need to put a pricetag on carbon emissions, and eliminate government subsidies for coal, gas, and oil companies.
We need to end the free ride that industrial polluters have been given in the name of a free-market economy, they don't deserve our tax dollars, they deserve our scrutiny. For the economy itself will die if our ecosystems collapse." said DiCaprio.
This January, DiCaprio addressed the World Forum in Switzerland when he received the Crystal Award. This award is given specifically to "artists and cultural leaders who are helping to address the world's humanitarian and environmental challenges". In the speech, he states:
"WE SIMPLY CANNOT AFFORD TO ALLOW THE CORPORATE GREED OF THE COAL, OIL AND GAS INDUSTRIES TO DETERMINE THE FUTURE OF HUMANITY. THOSE ENTITIES WITH A FINANCIAL INTEREST IN PRESERVING THIS DESTRUCTIVE SYSTEM HAVE DENIED, AND EVEN COVERED UP THE EVIDENCE OF OUR CHANGING CLIMATE. ENOUGH IS ENOUGH. YOU KNOW BETTER. THE WORLD KNOWS BETTER. HISTORY WILL PLACE THE BLAME FOR THIS DEVASTATION SQUARELY AT THEIR FEET."
HOW DOES OIL IMPACT THE ENVIRONMENT
The problem with drilling for oil is mainly the emission of toxic gases such as Carbon Dioxide (C02), Sulfur Dioxide (SO2), Nitrogen Oxides (NOX), Carbon Monoxide (CO) and Volatile Organic Compounds (VOC).
These gases are produced in the process of burning petroleum products and they cause very negative impacts. For example, Carbon dioxide is a greenhouse gas, and one of the leading causes of global warming.
The main reason for acid rain is Sulfur Dioxide: it harms plants and creates respiratory illnesses and heart diseases in children or the elderly. NOX and VOC's irritate and damage the lungs through ground level ozone.
Besides the negative influence on the air we breathe, drilling also disturbs ocean and land habitats. The impact of a man-made oil spill can be devastating and most of the oil spills were created by issues with tankers that would begin to leak.
Such example is the BP Oil Spill in the Gulf of Mexico in April, 2010. Over 206 million gallons of oil ended up into the Gulf, with free flowing at a rate of about 2.5 million gallons a day for almost 3 months before they could successfully plug the well.
THE CONCEPT OF CLIMATE CHANGE
The Earth would be a very cold place if it were not for greenhouse gases trapping heat in the atmosphere. Greenhouse gases keep the Earth warm through a process called the greenhouse effect.
The Earth gets energy from the sun in the form of sunlight and the Earth's surface absorbs some of this energy and heats up.
The Earth cools down by giving off a different form of energy, called infrared radiation, but before all this radiation can escape to outer space, greenhouse gases in the atmosphere absorb some of it, which makes the atmosphere warmer.
Let's make clear that climate and "weather" are completely different. Climate change is the concept that the unnatural amount of fossil fuels that humans are burning are emitting greenhouse gases in such quantity that they get trapped within the Earth's atmosphere.
The climate has no connection with your daily "hurricane, snowstorm or drought," but it focuses on more long term trends in the variability of temperatures.
WHAT IS BEING DONE TO PREVENT CLIMATE CHANGE
A giant step in the right direction for reducing CO2 and other toxic gas emissions has been made by DiCaprio's foundation and the concept of divesting money from fossil fuel companies.
According to the Forum for Sustainable and Responsible Investment, there is over $6.5 trillion currently invested in sustainable energy only in the US.
The US and China currently produce the highest amount of greenhouse gases in the world, but they have made great progress in reducing their greenhouse gas emissions, since the resolved to reduce the emissions to 26-28% below 2005 levels by 2025.
WHAT YOU CAN DO ABOUT CLIMATE CHANGE AT HOME
There are many effective ways you can start helping out to reduce carbon emissions in your home. Though you might feel like your lifestyle is insignificant compared to things like oil extraction or vehicle emissions, the choices we make in our day-to-day play a major role in slowing climate change.
Some of which include being energy efficient by reducing your heat and cooling usage or choosing renewable power, eat wisely and cut down on food consumption, invest in greener transportation.
We can and we must leave a better world for generations to come.
.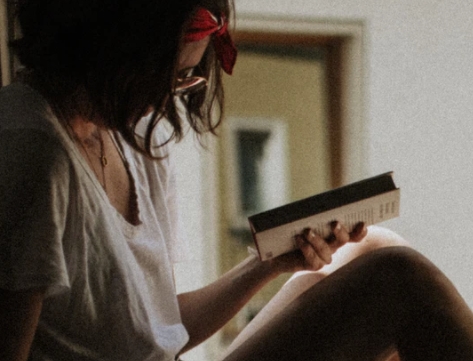 A professional writer with over a decade of incessant writing skills. Her topics of interest and expertise range from health, nutrition and psychology.