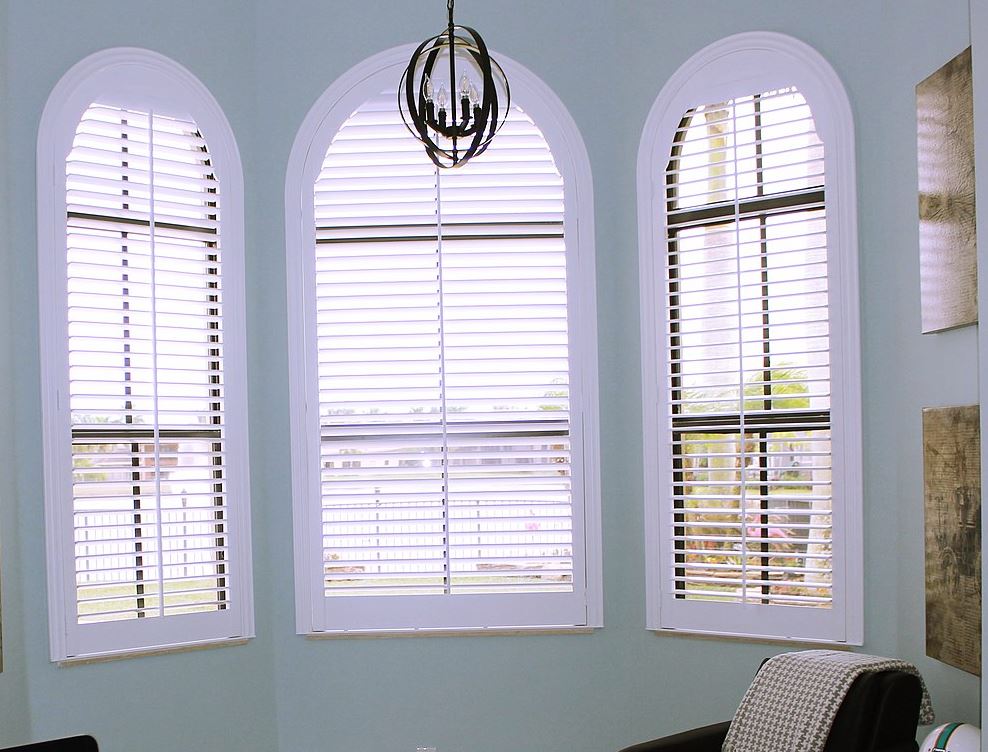 Plantation shutters are a beautiful window treatment. Find out why we love these easy to operate and elegant shutters.
Have you been considering plantation shutters for your home? If not, you should be!
Plantation shutters are among this years' trending window treatment ideas and for good reasons. They are elegant, timeless, and add a beautiful charm to any room in your home. Plus, they are more durable than blinds and cleaner than curtains.
Keep reading to learn why we love plantation shutters and why we think you will too!
They Add Character and Curb Appeal
You may not think that having shutters on the inside of your home would boost the appeal of your home on the outside. But it does!
Plantation shutters add charm to your windows that can be seen from the exterior. They look unified and clean. You don't have to worry about some slats being open and others closed such as what happens with traditional window blinds.
Even when closed, the shutters look great from the exterior. They provide privacy without looking shabby or uninviting.
They Look Great Inside, Too
If you're going for a southern charm feel inside your home, or you just enjoy a clean and unified interior look, then plantation shutters are for you.
The design of the plantation shutter is to be sturdy and uniform, so you never have to fix one slate or louver or have to worry about missing pieces. Plus, they are neutral in color so they lighten up your space and can be matched with virtually any other color.
Plantation shutters also look great for room transitions. If you to add some charm to your open floor plan, shutters on a track that fold in and outlook beautiful and can allow you to close off a section of your home when wanted.
They Provide Extra Insulation
There is a reason this shutter design has been used for hundreds of years. They not only look great but they provide extra insulation during those cold winter months and hot summer days.
Shuttercraft shutters can reduce heat loss by as much as 50%. Closing your shutters adds an extra barrier for your windows, keeping the weather that sometimes seeps through from reaching your living space.
They Pair Nicely with Curtains
You don't have to say goodbye to curtains with plantation shutters. Plantation shutters actually work really nicely with curtains due to their simple and neutral design.
So, if you're someone who loves the character that curtains bring to a room, then slatted shutters are still perfect for you. Check out some examples of shutters paired with curtains in the Shuttercraft inspiration galleries.
They're Convenient
Plantation shutters are easy to close and open. With just a pull-up or down on the tilt rod, you can close or open the entire shutter.
If you have plantation shutters with a horizontal rail, you can open the top or bottom half of the shutter while leaving the other half closed. This provides a unique look but also a perfect solution when you want some natural light but not too much.
Some plantation shutters are built so that all you have to do is close or open one of the louvers and the rest will follow. This makes it even easier to change the lighting and privacy of the room.
Lastly, some slat shutters are designed to open like french doors. This is a beautiful and super convenient way to open up those windows and add light to the room.
They're Durable
Plantation shutters are made of real hardwood making them highly durable and long-lasting. No more plastic blinds breaking or chipping on you.
Some styles are also water-resistant. This means you won't have to worry about water damage for those shutters in the kitchen, bathrooms, or indoor-outdoor spaces.
They're Suitable for All Window Types
That's right. It doesn't matter how large, small, or unique your windows are. Slat shutters come in a variety of sizes and styles so you can choose what works for your needs.
Plantation shutters are suitable for large windows such as bay windows. You can choose from full height, half height (cafe style), top opening (tier on tier), track mounted, skylight, and conservatory shutters.
There are also special shape shutters, too. Angled or curved shutters are possible for those truly unique window frames.
No matter your needs, a plantation shutter can be designed to fit.
They're Perfect for Room Darkening
Have you ever tried to have a movie night in the summer when the sun refuses to set until bedtime? We have all been there. With plantation shutters, you can virtually eliminate all outside light sources by closing the large louvers.
Because the louvers are larger than blinds, there are fewer cracks between each slat. Also, louvers on plantation shutters are thick because they're made of wood. This means less light can get through the cracks between the slats and more opacity of the shutters themselves.
So, if there are times when you want to darken your home (maybe it's a headache this time), then having slated shutters are the way to go.
They're Easy to Keep Clean
Plantation shutters have large louvers that make them easy to clean. Rather than the one inch or fewer slats you get with blinds, louvers are typically three inches wide or larger. This means, with just one wipe or dusting, your slat is clean.
This also means less dust and fewer allergens making your home cleaner and more environmentally healthy. Plus, less time cleaning means more time you can be relaxing and enjoying your home.
Are You Convinced Yet?
Plantation shutters are among the hottest interior window designs right now. But not only because they look amazing and add southern charm to any home.
Slatted shutters are also economical, durable, and flexible. They'll save you money with extra insulation and their longevity, and can be used for any window type and any room design.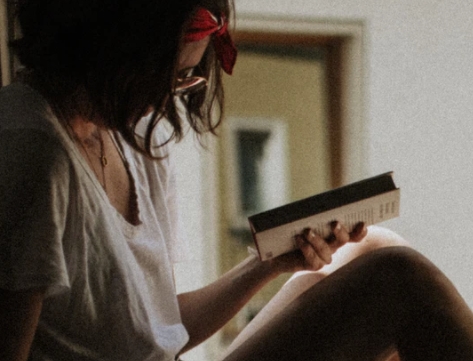 A professional writer with over a decade of incessant writing skills. Her topics of interest and expertise range from health, nutrition and psychology.