The loss of a loved one is one that lingers on for years, leaving a vacant place in our hearts that can never be filled. Kait Brazel, 29, and her sons Mason, 8, and Mylan, 5, know this all too well.
It was before Thanksgiving that Kait decided to take her kids for a 1,600-mile trip from Colorado Springs to the outskirts of Northern Virginia. There was one special stop they made before continuing to Boston.
Staff Sgt. Alfred "Fred" Brazel, husband and father of two, died of Stage 4 rectal cancer only five months after being diagnosed. He was buried in the Arlington National Cemetery where, 3 months after the funeral, Kait and their two sons came to visit his final resting place.
"I felt proud while we were there," Brazel told TODAY in an email. "Obviously it was sad because the boys are talking to their dad and he can't talk back, but really I'm proud because throughout the fight our goal was to be realistic with the boys without the losing their innocence as children.
"Seeing them share their lives with their dad's headstone, I knew we accomplished exactly that."
This emotional visit is one that is to remind us all of how important family is, and how little it takes to have someone taken away from us when we least expect it.
What makes this family different from most families, though, is that Fred and Kait decided not to shield their young ones from the reality that was unfolding before them. The boys accompanied their father to every doctor's appointment and they received all the answers to every hard question they asked about the diagnosis.
"We never once addressed it as a sad thing," Brazel said. "That was the attitude and mentality we had throughout the battle. We as a family lived and continue to live life to the fullest in every moment.
"We don't shelter them from 'adult things.' It was their dad and they were a part of the fight. We have always been very open with them, and because of this I believe they have handled the whole journey amazingly."
During the visit, Mylan curled up and took a nap in front of the tombstone. Mason, in the meanwhile, updated his dad about winning a swimming trophy.
"We brought a blanket. Mylan said he felt like he could feel his daddy, and he wanted to take a nap with him," the boys' mom, Kait Brazel of Colorado Springs, told ABC News.
As Kait and her two boys were leaving the cemetery, Mylan stopped to surprise her with one last gesture. "He said, 'Wait, I have to go back and give Daddy a hug,'" tells Kait.
And he wrapped his arms around his father's newly placed gravestone.
After Boston, the family went to see the Niagara Falls, a place where Fred always wanted to take his sons.
"As a military family, we've spent so much time apart that a part of me felt like he would still come home from this deployment," she said. "But I felt better leaving because now we know what to expect. I have spoken to a bunch of other Gold Star families and they say these visits don't get easier, but they'll be different each time."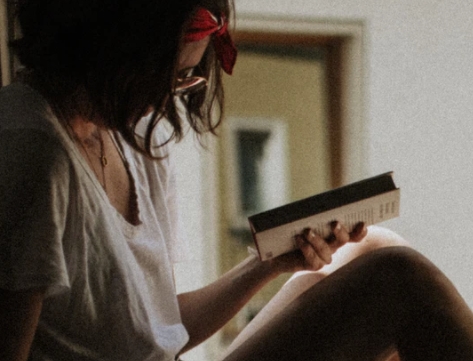 A professional writer with over a decade of incessant writing skills. Her topics of interest and expertise range from health, nutrition and psychology.