If you happen to be a barbecue lover and you enjoy traveling around the world, then know that Reynold Wrap has the best job offer for you.
Reynolds Wrap is looking for someone willing to travel across America this summer to find America's best barbecue ribs. And that's not all – the lucky person who will get the job will receive a $10,000 check to do that.
In a press release, the company said: "If you don't mind being paid to taste some of the most delicious BBQ ribs across the country, posting envy-inducing pictures of your food and falling asleep every night dreaming about your next rack of ribs, then you could have what it takes to be the next Reynolds Wrap® Chief Grilling Officer."
The Chief Grilling Officer will travel across America for the first two weeks of August and search for the best barbecue ribs in the country. They'll also share pictures, grilling techniques, and tips on the Reynolds Kitchen website and social channels.
As if this post, which includes a $10, 000 stipend and prepaid travel and lodging, wasn't enough, the company invites the person chosen to bring a guest along for the ride as well.
If you're interested in applying, you need to send a photo of yourself and a 100-word essay about why you'd be the best person for the position at the Reynolds Wrap website. Applications close on Wednesday, June 19, at 12 AM CT.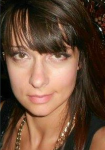 Riley Cooper is a professional writer who writes informative and creative articles on topics related to various fields of study. Written with love and enthusiasm, her articles inspire readers to broaden their knowledge of the world, think and get ready to act. If you have a general question or comment please fill out the form and we will get back to you as soon as possible https://curiousmindmagazine.com/contact-us/