Adults aren't the only ones interested in designer fashion. Top brands are targeting a whole new "little" market with luxury fashion for kids.
Children's clothing has become a $1.4 billion market, according to Euromonitor.
But why? How did childrenswear shift from mud-stained hand-me-downs to streetwear and high-dollar accessories?
The answer: millennials. In fact, 40 percent of them are parents. But what's driving their sudden interest in fashion for kids?
Well, many things.
The Evolution of Fashion for Kids
The 2010s have ushered in a new era of fashion for kids, with name brands like Givenchy, Balenciaga, and Marc Jacobs introducing their own products specifically for the demographic. Some retailers like Nickis have even started compiling their own databases of collections for them.
Here are a few reasons why.
Selfie Culture
With Instagram's explosion in popularity also came the rise of selfie culture. Users would flaunt their daily looks in mirror pics tagged #OOTD to show all of their followers how put-together and "in style" they were.
While Instagram filters and hashtagged selfies might be becoming a thing of the past, their influence continues to thrive in today's internet culture. Targeted social media ads have become more profitable than newspaper or magazine ads, according to Hootsuite.
And now, that influence is extending beyond the limits of age. As more parents are waiting until later in life to have children — and having fewer children, too — they're also amassing more disposable income than generations before them.
The result? Children under nine, dressed to the nines. Kids are becoming miniatures of their parents' own self-expression. After all, what's more on-brand than matching Gucci handbags with your tot?
'Influencers'
While social media continues to factor into the rising popularity of kids couture clothing, there has to be a driving force behind it: influencers.
You see them all over your feed and discovery pages — celebrities with millions of followers flaunting their envious lifestyles through selfies, videos, and story highlights. They promote cars, makeup, clothing brands, health products, and even events because they know that imitation is the highest form of flattery.
Take Kylie Jenner for example. She used the power of social media to build a successful cosmetic empire. And now that she's a mother, she's capitalizing off that, too.
Her daughter, Stormi, is often featured on her Instagram in designer threads from head to toe, whether for photoshoots or days out on the town with mommy.
And she's not the only one. One could argue that Jenner is following in the footsteps of Kim Kardashian-West, who regularly features her children, North and Saint, in similar attire. The West family has even launched their own clothing line for kids.
Essentially, social media has become a powerful tool for keeping up with the hottest trends. But the users of social media are the ones who curate those trends and make them, well, trends in the first place.
Children Grow… Fast
Men's and women's clothing lines remain relatively static in the sense that their consumers tend to shop the same sizes once they've reached their growth spurt.
But children are a whole other market of undiscovered potential, creativity, and profitability.
It seems that every month, your child outgrows that treasured pair of pants or that reliable winter coat. So why not use that to your advantage as a designer?
The need for new childrenswear is almost constant, lending itself to opportunities for exploration and risk-taking that just can't be done with more traditional lines. If a children's design flops, not all is lost. Soon it'll be outgrown anyway, and then it'll be time for the parents to accommodate the child's next stage of life.
Like Mother Like Daughter
Just as "everyday people" use social media to learn what's hot, children learn how to dress from their parents. While some might see luxury children's clothes as a way for parents to exercise their own freedom of expression, they're forgetting a critical part of the equation: the children themselves.
Luxury fashion has opened up a whole other avenue for children to explore. Maybe your son just isn't into dinosaurs and dump trucks, or your daughter isn't drawn to bows or the color pink.
Designer fashions let children speak for themselves in ways they never could before. Sure, they might not know the worth of what they're wearing, but is that really the point? What more could you ask for than letting your child point at an outfit with sparkling eyes and say, "That one"?
Not for Everyone
If you're looking to join the ranks of some of the most successful childrenswear designers in the world, you have to stay up-to-date on relevant legislation pertaining to child safety. The industry comes with its own set of risks that might not apply to industries for men's or women's wear.
Is the fabric safe for kids? Breathable? Are there any small accessories that might present a choking hazard? Are the shoes slip-resistant for even the most accident-prone child? These are just some of the things you'll have to consider that you might not have had to in another industry.
Overall, fashion for kids has allowed both parents and their offspring to bond over a common interest in ways they never have before. It's promoted impressive economic growth, creativity, and competition among brands worldwide.
Most importantly, it has allowed children the same freedom of expression afforded to their parents. No longer are they limited to the stereotypes and gender norms of generations before them. Now, they are in control of their own closets, starting from a much younger age.
Wondering about the stories behind other recent fads? Visit our contact page to see your questions answered on our blog.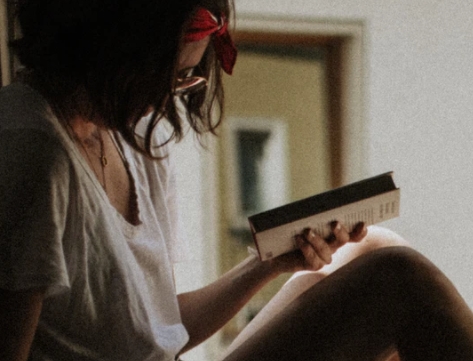 A professional writer with over a decade of incessant writing skills. Her topics of interest and expertise range from health, nutrition and psychology.