King, is a 12-year-old dog that has had quite a difficult life to mention the least. The poor dog has spent most of his life living on the streets as he was abandoned by his owner and left to wander the streets all alone. And as if this wasn't enough, King was also hit by a car and he lost one of his front legs.
After undergoing the surgery he needed, King was taken in by an animal rescue group, known as Marley's Mutts, which offered to find him a new home.
Given the fact that the dog was 12 years old, finding him a new home wasn't an easy task at all. Fortunately, after months passed, the host of TV show Dog's Day Out, Rocky Kanaka, heard about this lovely dog's story and offered to help him.
On Dog's Day Out, Kanaka takes shelter pups out for the perfect day. And for King's perfect day out, Kanaka took him to a pet shop and he literally bought the dog everything he touched – from food to toys.
When the TV host and King started their shopping tour, the first thing the excited dog touched was some dog food. When they came to the toy section in the store, King looked a little bit perplexed as he had never seen a toy before. Kanaka chose him a dinosaur toy which he immediately sniffed, and of course, bought it for him.
A toy rope, a rawhide bone, a big ball, and even a dog nerf gun were just some of the things that King picked out on the shopping spree. Oh, and yes, due to the fact that King was wagging his tail constantly, it was evident that he was very content.
The good thing about all this was that after Kanaka posted the video of this three-legged cute dog, a woman saw it and decided to adopt King.
Thrilled that King would get a new home, Kanaka took him on another shopping spree. Of course, the dog chose lots more treats and toys.
Well, all we can say is that King may not have had an easy life, but he now has a new, warm home and a loving mother who takes care of him the way he deserves. Isn't that great?
And if you want to know what else King picked out for himself, check out the photos and video below.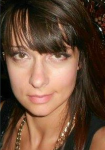 Riley Cooper is a professional writer who writes informative and creative articles on topics related to various fields of study. Written with love and enthusiasm, her articles inspire readers to broaden their knowledge of the world, think and get ready to act. If you have a general question or comment please fill out the form and we will get back to you as soon as possible https://curiousmindmagazine.com/contact-us/