Who would say that a fortune cookie could make you hundreds of millions of dollars wealthier? Well, this is exactly what happened to Charles W. Jackson Jr. a retired retailer from North Carolina on June 4.
Jackson won $344.6 million Powerball jackpot using a series of numbers from a fortune cookie his granddaughter got at a Vietnamese restaurant.
At a news conference at North Carolina Education Lottery headquarters, Jackson said that he didn't expect to win the lottery, let alone a jackpot worth $344.6 million. "You play to win, but you don't ever expect to win," he told the reporters.
It's interesting to mention that initially, Jackson thought he had only won $50,000. But, when he headed to Raleigh to collect his prize, he checked his numbers against the Powerball drawing and he realized that he'd actually won the jackpot, "Dang, I got them all," he said.
Jackson will face a high tax bill on his massive prize, which will leave him with approximately $158 million.
He said that he plans to donate some of his money to Shriners Hospitals for Children, St. Jude Children's Research Hospital, and the Wounded Warrior Project. He also plans to give his brother $1 million as they have a deal.
This lucky retiree said he hopes that the prize doesn't change him. He also added: "I'm still going to wear my jeans — maybe newer ones."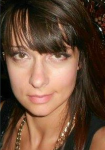 Riley Cooper is a professional writer who writes informative and creative articles on topics related to various fields of study. Written with love and enthusiasm, her articles inspire readers to broaden their knowledge of the world, think and get ready to act. If you have a general question or comment please fill out the form and we will get back to you as soon as possible https://curiousmindmagazine.com/contact-us/