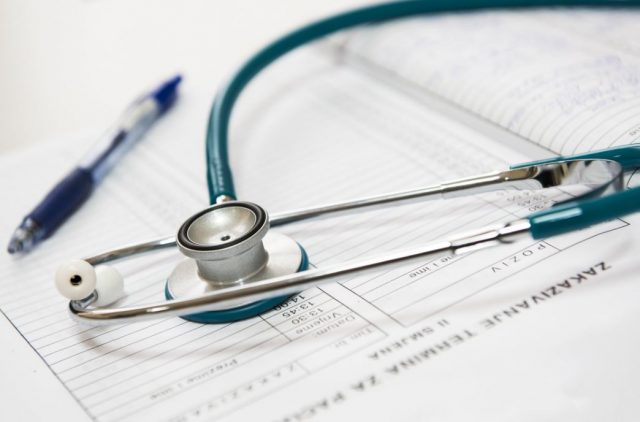 If you are an owner of a medical practice, you should know that medical billing reports, such as an aging report, can tell you a lot about the overall health of your medical practice. For instance, these reports can show you how your healthcare practice is performing on revenue cycle metrics and whether or not claims are getting paid on time.
There are many types of reports in the field of medical billing. For instance, you will be familiar with the term aging. It is used for medical claims that aren't paid by healthcare insurance providers or claims whose balance is outstanding on the patient end.
As a manager of a medical practice, you know that cash flow is the engine of your practice. Also, note that it should be easy and straightforward for you to obtain timely reports on any aspect of your medical practice in a streamlined, simple, and efficient manner that does not require frequently contacting your billing department.
You must also know the significance of the medical billing report benchmark in your medical organization. You can do this by getting all the billing reports, such as the KPI report, from your medical billing and coding firm to get a thorough and comprehensive idea of your revenue management.
There is no doubt that regularly running certain billing reports, like aging reports, is essential to diagnose the health of your medical practice as well as track key performance indicators, such as revenue cycle numbers and whether claims are getting paid on time. This, in turn, will help your practice run more efficiently and effectively, saving valuable time and funds in the process.
Important Medical Billing Reports
Here are some key medical billing reports you should run frequently.
Aged Accounts Receivables Report
It is no secret that this is one of the most vital billing reports to determine the health and success of your billing. You should know that the accounts receivable aging report is an excellent way to gauge your practice's overall health and profitability.
A professional with experience in billing can take a look at this report and tell you how well or poorly your practice's billing department is performing.
Did you know that an aging report breaks down your unpaid claims at various intervals, such as 30 days, 60 days, 90 days, and 120 days? You should view this report monthly.
In ideal cases, the aging report will show that a majority of your insurance claims are being paid within 30 days rather than being pushed in to the older age buckets.
Keep in mind that this report is crucial as it gives you a general look at where most payment issues may be coming from. And this report will give you a glimpse in dollar amounts as well as by percentage. If you would like to get more details or supplement this vital report, you may also run and study the insurance payment trend and insurance collection reports.
So, the bottom line is that this report gives you a comprehensive and bird's eye view of your medical practice's billing health, and the supplemental reports provide more details.
Adjustments/Write offs Report
Did you know that sometimes, even respectable-looking receivable aging reports don't tell the whole story? And this can be problematic. To see whether you're collecting maximum reimbursement, it is essential that your clinic or medical facility monitor write-offs on a monthly basis for any irregularities.
Note that if you see a decline in aged receivable balances but there is no corresponding revenue increase, it may mean that there are improper adjustments taking place. These adjustments enhance your AR report but not your bottom line.
It is worth noting that adjustments labeled "not collectable", "timely filing", or "other" can be potential indicators that you're missing out on possible payments and you don't want. If your billing agency or staff is not providing this report, you should have them include this report in either the monthly or quarterly totals.
Key Performance Indicators (KPIs) Report
You may have heard of the key performance indicators report. It is arguably the most valuable and useful report. This is because it gives you a comprehensive idea of how your medical practice's revenue cycle management (RCM) process is doing.
This report allows medical billers in your organization to spot or identify trends, see changes, and spot potential problem areas. And that is not all; the report helps you identify all the CPT codes as well as encounters that are most lucrative for your practice.
It is worth noting that the key performance indicators report of your practice tracks the total number of collections, charges, and procedures, in order to pinpoint your practice's most profitable CPT codes and appointments, which is excellent. This report also identifies the total number of encounters, procedures, collections, charges, and outstanding accounts receivables, and related adjustments.
Did you know that this report offers medical billers a month-to-month comparison, which helps them locate trends? This allows practices to continue doing what is working well for them and change what is not. With this report, medical billers can also compile crucial data across months and easily identify trends.
Insurance Analysis or The Top Carrier Report
Did you know that this top-paying insurance analysis report is essential as it helps save money and time? The report gives your medical practice an overview of how it is doing. Note that the report achieves this by tracking various revenue cycle metrics for your practice. For example, keep in mind that this report shows the top ten payers and insurance firms, which contribute to a significant portion of the business of a medical practice.
The Top Carrier or Insurance Analysis Report can benefit your practice by tracking the charges, payments as well as collections of your medical practice's top ten carriers. These are the payers and insurance firms that make up most of your practice's business.
You will be happy to know that this report also tracks collections, payments, as well as CPT codes, and units. This is helpful as it allows your medical practice to easily drill down into the payments, charges, and collections for a particular CPT code, which is convenient.
And that is not all; this report provides you with important information that you can use in order to negotiate better prices with both payers and insurance companies.
Patient Payments
Keep in mind that another vital set of billing reports that your medical practice should run and consistently analyze are patient payments. You may know that getting your patients to pay all their medical bills can, at times, be challenging. This is especially true if the bill is high.
However, note that tracking patient payments is one of the necessary parts of ensuring that your healthcare practice is profitable. Did you know that medical bills are the main cause of bankruptcy in the US?
And these bills lead many people and families to fall into debt. This is why your patients may delay or try to skip a payment.
Why Outsource Medical Billing Report Services
Are the medical billing process and report generation and analysis too much for your medical practice to handle? If yes, you can hire a professional billing firm and outsource medical billing reports. The firm will handle the medical coding and billing process so that you don't have to!
Medical billing reports from a reliable firm, such as UControlBilling, provide you with the key performance indicators (KPIs) around collections, accounts receivable, patient demographics, productivity, and cancellations.
You will also like the user interface as it is clean, simple, and intuitive. With quick report response time, simple access to your preferred or favorite reports, and the ability to easily download various reports to Excel, you can look forward to a new and fantastic experience with various medical billing reports for your practice.
As a result, by outsourcing this task, you can keep your focus on your medical practice and patients; let the billing company handle the reports.
You will be happy to know that outsourced medical billing companies, like UControlBilling, take control of all aspects of the billing and coding process and generate reliable and accurate reports.
Final Thoughts
There is no doubt that creating medical billing reports, such as an aging report, can help you analyze the strengths and weaknesses of your practice. Medical billing reports can also demonstrate how your health practice is doing on imperative revenue cycle metrics.
You will be happy to know that professional billing companies have a comprehensive approach to various medical billing reports. This not just lets you know and understand where you stand but also helps you identify significant trends that may impact how you run your medical practice. Work with a third-party provider to get the critical and valuable insights that you need in order to help your medical practice thrive in this competitive environment and find out how they can improve and streamline your revenue cycle and expedite your payment.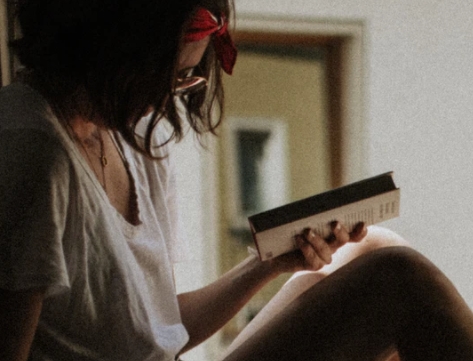 A professional writer with over a decade of incessant writing skills. Her topics of interest and expertise range from health, nutrition and psychology.