People love getting awards, including kids. Make the end of the year fun with these funny classroom awards you can give out to the whole class.
Most likely to succeed. Best dressed. Most enthusiasm. These are the standard end-of-the-year awards given in classrooms across the country and they're kind of boring. If you're a teacher, the PTA president, or the room parent and you want to spice things up, consider some funny classroom awards this year.
If you change things up a little this year, your students will always remember it. They may not remember winning the most enthusiasm award, but they'll certainly remember getting an award for being the "neatest colorer" in the class!
Here are 10 different funny classroom awards you can surprise your student with this year.
Funny Classroom Awards for Your Students
A few tips as you decide on what awards to give. Focus on the positive and try to avoid words like "best" or "greatest." Kids, especially younger kids, can often be sensitive and their feelings can get hurt easily if another student is named the best or the greatest at something.
You should also pick controllable traits. While an award for the prettiest hair or eye may have been often given in the past, it focuses on a trait that isn't controllable. These traits aren't something that can be controlled or changed and don't have anything to do with learning.
It's also nice to have an award for every child in your class. While they may not remember the award, rest assured they'll remember if most of the kids in the class got an award except for them.
You can easily customize this award certificate template to make unique certificates for all of your awards.
Neatest Colorer
Coloring in the lines is an acquired skill! Recognize the neatest colorers in your class with this award.
Superb Speller
Who always wins the spelling bees and is spelling longer and more complex words than the other students? That's your superb speller.
Miss and Mr. Manners
You can give this award to male and female students who show good manners to you, each other, and other school employees.
Amazing Artist
An amazing artist or two usually emerges in your classroom and most other kids recognize how good of an artist they are too.
Handwriting Expert
Do you have a student who has perfect penmanship? Has mastered cursive writing? Give them this award!
Collaborative Kid
Students who are always working well with others are good recipients for the collaborative kid award.
Super Listener
A super listener follows directions, listens whenever the teacher or friends are talking and does what is asked of him or her always.
Welcome Wagon
Do you have a student who is welcoming to classroom guests or even new students? Going out of their way to show them the ropes and befriend them and always has positive interactions? Give them this award.
Curious George
Every classroom has a curious kid, the one who is always asking why or for an explanation. This award is perfect for them!
Mad Scientist
The mad scientist is constantly taking things apart, putting them back together, and performing science "experiments" (even when he or she shouldn't be!).
Final Thoughts
Be creative when giving awards! These funny classroom awards are a good start to creating memorable and unique awards for your students that focus on positive characteristics. Nix the class clown award and make your students' day with these.
For even more resources on life, love, and family, explore the other sections of our blog.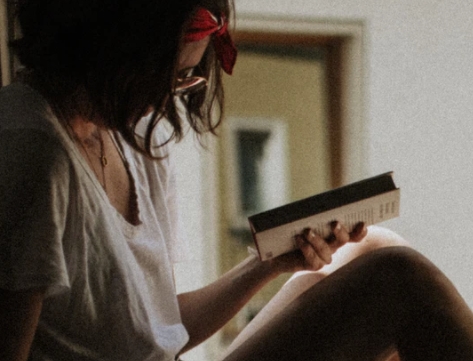 A professional writer with over a decade of incessant writing skills. Her topics of interest and expertise range from health, nutrition and psychology.