As we get older, it's only natural to seek out new living arrangements that cater to our changing needs and desires. The world of senior living has evolved significantly, offering a range of choices tailored to meet the unique needs and preferences of older adults. In this comprehensive guide, we'll explore various senior living options, helping you make informed decisions about this new chapter of life for yourself or your loved ones.
Independent Living: Embracing Freedom and Community
Independent living communities are designed for active seniors who want a vibrant social atmosphere and a maintenance-free lifestyle. In these communities, you will find private residences, typically in the form of apartments or cottages, along with access to amenities such as fitness centers, communal dining areas, and organized social activities. Independent living is designed to allow seniors to maintain their independence while enjoying a supportive community and a range of convenient services.
Assisted Living: A Helping Hand When Needed
Assisted living facilities like this senior living in St. George, UT home offer a balance between independence and assistance for seniors who require some help with daily activities. Trained staff members are available around the clock to provide personalized care, including assistance with bathing, dressing, medication management, and meal preparation. Assisted living communities promote a sense of community, ensuring residents have opportunities for social engagement and a fulfilling lifestyle while receiving the necessary support.
Memory Care: Specialized Support for Dementia
For individuals living with Alzheimer's disease or other forms of dementia, memory care communities provide specialized care and support. These communities offer a secure environment that focuses on memory-enhancing activities, structured routines, and trained staff who understand the unique challenges faced by individuals with cognitive decline. Memory care communities prioritize safety, dignity, and a nurturing environment that encourages cognitive stimulation and emotional wellbeing.
Skilled Nursing Facilities: Comprehensive Care for Complex Needs
Skilled nursing facilities, often referred to as nursing homes, are designed to meet the needs of seniors requiring more extensive medical care and assistance. These facilities have licensed nurses and healthcare professionals available around the clock to provide specialized care, including rehabilitation services, wound care, medication management, and monitoring of chronic conditions. Skilled nursing facilities ensure that seniors with complex medical needs receive comprehensive care in a supportive environment.
Continuing Care Retirement Communities: A Lifetime of Care
Continuing care retirement communities (CCRCs) offer a continuum of care within a single setting, providing different levels of assistance as needs change over time. CCRCs typically include independent living, assisted living, and skilled nursing options all within one community. This comprehensive approach allows seniors to age in place, knowing that their changing needs can be met without the need to relocate. CCRCs offer a seamless transition from one level of care to another, ensuring stability and peace of mind.
Choosing the Right Option for You or a Loved One
When it comes to selecting the most suitable senior living option, there are several factors to consider. Some key considerations to help guide you in making an informed decision are as follows:
Needs Assessment: Evaluate the specific needs of the individual, including any medical conditions, mobility limitations, or cognitive impairments. Consider the level of assistance required for daily living activities like dressing, bathing, meal preparation, and medication management.
Lifestyle Preferences: Determine the desired lifestyle and amenities. Do you or your loved one value an active social community, access to recreational activities, or a peaceful and quiet environment? Consider the availability of on-site amenities like libraries, fitness centers, gardens, and dining options.
Location: Evaluate the location of the senior living community. Is it close to family and friends? Does it offer convenient access to medical facilities, shopping centers, and cultural attractions? Plus, consider the climate and geographical features of the area, along with the proximity to nature and outdoor recreational opportunities.
Budget and Financial Planning: Understand the costs associated with each senior living option, including monthly fees, extra services, and potential long-term care expenses. Explore financial planning options, such as veterans' benefits, long-term care insurance, or assistance programs designed to help cover the costs.
Visiting and Research: Schedule visits to prospective communities to get a first-hand experience of the environment, meet staff members, and interact with current residents. Research the reputation and track record of the senior living provider, ensuring that they have a strong commitment to quality care and resident satisfaction.
Remember, choosing the right senior living option is a highly personal decision. Take the time to assess your options, ask questions, and find out as much as you need to make an informed decision.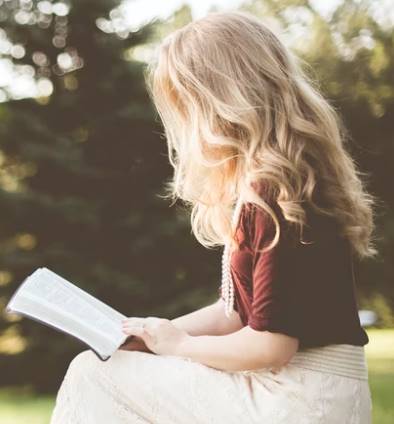 Speaks from heart, always too passionate and driven by emotions. Spins the words with kindness & sharpness, intriguing your ever-inscrutable minds.