For years, Cable TV has been ruling households for letting you watch various TV programs, Movies, cartoons etc. However, in recent years, online streaming services have surged up cutting the cord of many Cable TV subscribers. In fact, as per the reports, there has been a decline in number of Cable TV subscribers (2.05 Million) in US alone in year 2016 and an estimate says 2.11 Million users would stop using cable TV by the end of 2017.
Yes, there are still many shows, which we can only watch on TV, but there are much more and great content provided by these Online streaming sites. Most popular streaming sites today are Netflix and Hulu. Here we will discuss each of them and finally let you know our verdict.
Fact: According to a report, Cable TV is dying as people are moving toward video on demand platform. Cord cutting revolution is coming.
Netflix
Netflix can be said to be the pioneer in providing online streaming services to the users. It is so much in people's mind that while you say online streaming sites, people say Netflix. With most wide array of media content and original programs, Netflix has been able to capture the market worldwide
The first plan starts with $7.99, the second is of $9.99 and the premium plan is of $11.99. This means only spending $8-$12 per month you would be able to have access to movies, TV shows, Documentaries, Netflix original programs etc.
As per the reports, Netflix has closed to over 93 million users by the end of 2016. Keeping paid plans aside, there are many legal free movie sites where one can have ball of a time.
Hulu
The best alternative to your cable TV is Hulu. Said to be the pioneer in Live TV programming, Hulu lets you enjoy all the latest episodes of your favourite TV shows as it airs on television. With talks going on around with major networks like HBO, Hulu has been able to garner robust users who can view TV shows, Movies, sports, original programs etc on Hulu.
With subscription plans ranging from $8 to $12 per month, it is comparatively cheaper option for cable TV users. In fact, Huluers are benefited with original programs and recent movies also. Hulu though launched much later has been able to gain over 12 million subscriptions till 2016.
Cable TV
The true friend since all decades has been your Cable TV. You can watch cartoon, cookery shows, TV series, movies, sports etc on your cable TV. Each month you need to get a subscription, which can be extended for annual plans as well. The traditional and best medium to watch anything is cable TV and there are several people who are not ready to get the switch from cable to Online streaming websites.
Hulu & Netflix Over Cable TV
Now the times have changed. With requirement of cable connection to a TV, Cable TV has been proving quite a hefty deck in your pocket. Yes, you might not be able to cut the cord thinking all the shows are still not available to watch on real time. However, with passing time these streaming apps will take place of your TV. Cable TVs are just like Dinosaurs who are on the verge of extinct. Even if we go for alternative of Cable TV like SlingTv, DirecTV or others, they cost us somewhere around $20 to $75 each month.
Also you cannot carry your Cable TV everywhere with you restricting your area of viewing. Streaming apps like Netflix and Hulu gives you the flexibility and convenience of watching the shows and movies on mobile phones, tablets or even on smart TVs. This simply states that Cable TV is no more fruitful– Cost wise and even mobility wise.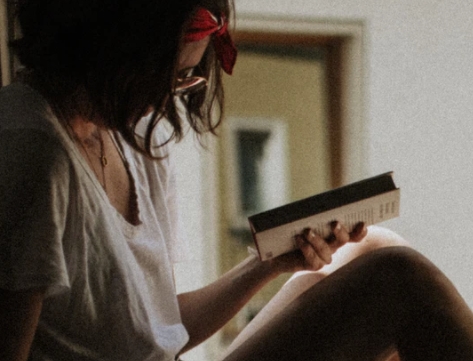 A professional writer with over a decade of incessant writing skills. Her topics of interest and expertise range from health, nutrition and psychology.