Becoming a parent is a life changing experience that helps people become aware of true happiness. Unfortunately, not everyone manages to handle the change successfully.
The world is upset by the story of Alison, a wife and a mother of a baby girl, told by her friend Julie.
Alison was one of those women that brought sunshine with themselves whenever they entered a room. Bright, positive, communicative. She had a great job, and lived a healthy and fulfilled life.
Her husband worked in the army and they were forced to move a lot because of his job. However, for an outgoing person like Alison, that was never an obstacle to meet new people and make new friends.
Their last location was Montgomery, Alabama. Soon after the arrival, Alison invited their close neighbors, Julie and her husband for dinner. Soon they became very good friends, especially the ladies. They were both expecting the birth of their first child, and that brought them even closer.
They shared experiences, opinions and prepared for the important moments together. As Julie says, Alison was really enjoying her pregnancy days and was very excited for welcoming her baby girl.
"She was so smart and confident, and she knew how to transfer that confidence to the people around her", says Julie. "In one word, she was very supportive, a real friend. I trusted her so much since she looked like she knew what she was doing, so I copied everything she was doing to prepare for the baby – buying the same things, reading the same books."
In a meantime, Alison did not neglect her career. She worked as an educator of preschool children, and she loved her job. She spoke with love and passion about the kids she taught. She knew so much about childcare, that everyone was confident that she would be the perfect mother.
And then, the baby came. Her name was Ainslee. As Julie says, she continued spending a lot of time together and discussed their new challenges. Alison looked like she was handling the situation perfectly. She was telling her friends that she enjoys the moments of happiness with her daughter, and cries only happy tears out of tenderness.
Apparently, that was only on the outside. The reality was quite the opposite – Alison was suffering postpartum depression that was intensifying as time passed.
Her story ended with a tragedy. She took her own life when her baby girl was only four and a half years old, leaving her family and friends in shock and grief.
No one could even imagine what Alison was going through; no one could even suspect that she was fighting depression, taking into consideration the picture of the gregarious girl she presented to the world.
She had developed a suicide plan on her own, and the only thing she left as an explanation was an email. According to her last words, she could find no strength to fight the hopelessness and the emptiness she felt. She might not even have been aware that she had a condition, and that she could have been treated.
Postpartum depression involves feelings of guilt, numbness, sorrow and despair that women develop after giving birth. Many moms who deal with it have difficulty in connecting with their own babies, and are ashamed to admit it.
Symptoms appear for no particular reason, and in many cases, victims deal with them intrapersonally. Obviously, Alison was dealing with something that was too difficult to fight on her own.
Unfortunately, Alison's fight is not only her own fight. There are thousands of mothers out there that go through the same pain, but they are too ashamed to talk about it.
Same as Alison, a big portion of those women are not even able to define what they are going through and why the birth of their own child brings them suffering.
That is why Alison's family and friends decided to tell her story. That is why Julie decided to tell the world what her best friend experienced. All these mothers need to become aware that they are not alone, and that there is nothing shameful about their condition.
They need to know that not every mother is fully enjoying her new role from the very beginning. Some of them are not that lucky, and they need help.
Therefore, let us not be silent. Alison's life ended prematurely, but it will not go in vain, if her story helps someone fight this painful war.
Talking about the problem will show a desperate mother that she has someone to help her in the pain, whether it be a friend, a counselor or a doctor.
Information for PPD:
www.postpartumprogress.com
www.postpartum.net
www.kellymom.com
www.postpartumva.org
24 Hours National Suicide Prevention Lifeline hotline: 1-800-273-TALK (1-800-273-8255).
Source: herviewfromhome.com
Photo by London Scout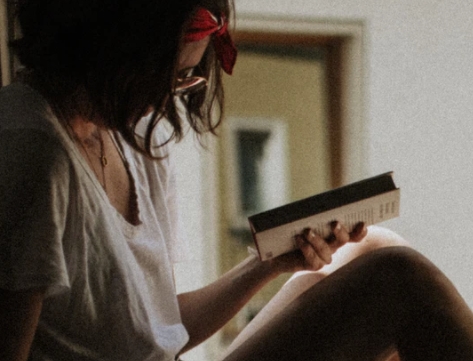 A professional writer with over a decade of incessant writing skills. Her topics of interest and expertise range from health, nutrition and psychology.