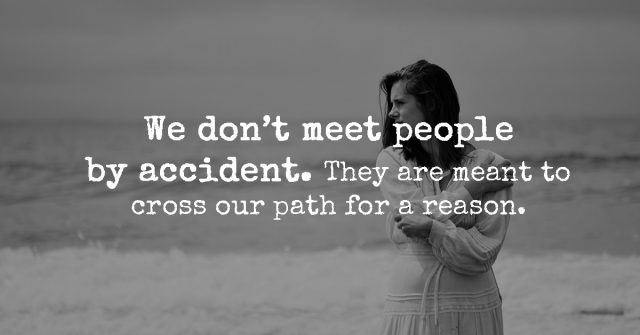 We don't meet people by chance. No one enters our lives randomly. Instead, every person walks into our lives for a reason: They are either a blessing or a lesson.
The people whom you cross paths with are there to teach you valuable lessons about life. Regardless of whether they stay in your life for a limited amount of time or forever and regardless of whether you have a fulfilling or troubled relationship with them, they influence your life in significant ways. They enable you to learn new things about yourself, change, and grow.
Here are 5 reasons people walk into your life:
1. TO HELP YOU GROW
These people enter your life to encourage you to break yourself of bad habits, change, and improve yourself in every aspect of your life. More often than not, they teach you hard lessons about life so as to make you become more aware of your inner strength, skills, and talents and encourage you to find ways to become the best version of yourself.
2. TO REMIND YOU
Have you ever felt like you've lost sight of yourself? Well, these people walk into your life to get you back on track and help you find the right path to your happiness and success. They help you figure out what your main priorities are and they encourage you to pursue your goals. They simply remind you of who you are and what you really need in life.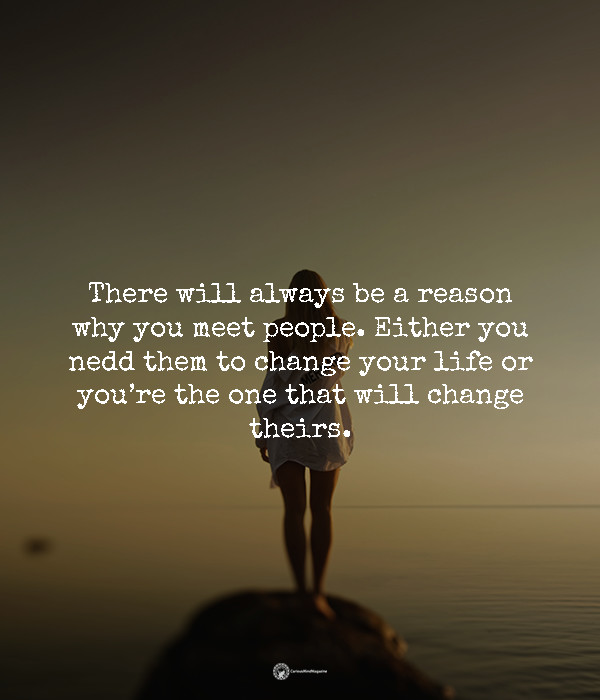 3. TO AWAKEN YOU
We've all reached a point in our lives where we feel so comfortable with where we are in life that we fall into "autopilot." Well, these individuals come into your life to help you stay out of "autopilot mode.'
They encourage you to make the changes necessary to achieve happiness and success. They offer you new perspectives on the world around you and open your eyes to new possibilities.
4. TO HOLD SPACE FOR YOU
These people stay for a short period of time in your life. You come across them every day and as soon as you meet them, you forgot about them. These are the people you cross paths with on the bus, at parties, in the mall, etc. You can have a quick chat with them about trivial, everyday stuff, but you never form a close, lasting bond with them.
5. TO BUILD A DEEP, LASTING RELATIONSHIP WITH YOU
Whether it's a friend, a family member, or a partner, these people are hard to find, but they are undoubtedly the people with whom you'll build the deepest and most fulfilling relationships in your life.
These are the people who are always there for you and who truly love and care about you. They accept and cherish you for who you are and they bring happiness and a sense of fulfillment into your life. And most importantly, they stay in your life for good.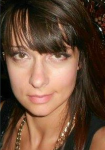 Riley Cooper is a professional writer who writes informative and creative articles on topics related to various fields of study. Written with love and enthusiasm, her articles inspire readers to broaden their knowledge of the world, think and get ready to act. If you have a general question or comment please fill out the form and we will get back to you as soon as possible https://curiousmindmagazine.com/contact-us/